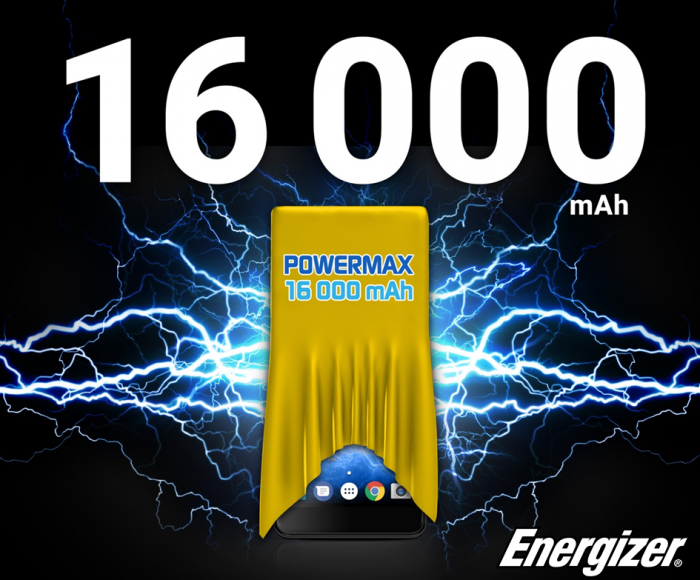 We've seen quite a few announcements from Energizer of late. They've got the H550S with a 5000mAh battery, a P600S with a 4500mAh and a whole load more on their site.
But one with a 16,000mAh battery?!
Are you mad? That's gotta be as thick as a tub of butter, surely!?
Energizer tell us that the handset is called the Energizer POWER MAX P16K Pro and will have that 16m000 mAh battery, a 5.99″ 18:9 FHD screen, 6GB RAM and 128GB of storage.
Well, we'll see. We tend "put up" with generally rubbish battery life on our phones, but we're usually not prepared to have a fat and ugly phone with a chunky battery, so it's usually Catch 22. Let's see what Energizer have in store. We'll be catching a flight to Barcelona very soon indeed so that we can find out more.
Oh, and if you're comparing, the battery in a normal smartphone is around 3,000mAh. So a 16,000mAh unit would potentially see a 5+ day usage time.