Each year at Mobile World Congress I tend to remember the big Windows Phone 7 launch. It was held in 2010 at the Catalonia Barcelona Plaza Hotel and they placed a large placard above the entrance with big sticker over the name "7 Series". Yes, back in 2010 they wanted to call the all-new Windows Mobile reboot, "Windows Phone 7 Series".
Bit of a mouthful that.
At the last minute they had a change of mind, and it switched to just "Windows Phone 7".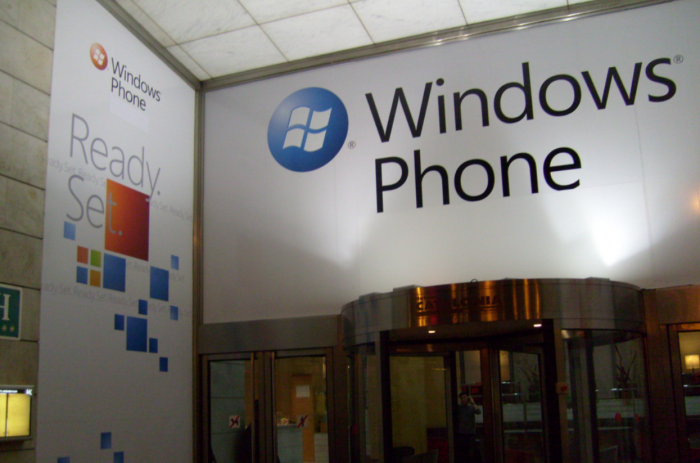 Here's how things looked the night before the big launch. There was a lot of hope, but – after waiting another year just to get copy and paste working, I was already starting to get worried. After a couple more reboots, it was all over and a mobile Microsoft OS was consigned to the dustbin.
Now any remaining Windows Phone 7.5 and 8.0 users are seeing their services getting disabled, with notifications, live tile updates and the "Find my phone" feature getting closed down immediately. If that's you (and, we're guessing, you're in a very tiny minority), expect things to not be working right now.
Owners of the slightly newer Windows 10 Mobile OS will not be affected.. yet..