The Introduction
I've said it many times in the past. These days you don't need to spend a fortune to get some great hardware specs, and this is even more true when it comes to some network-branded devices.
The EE Hawk is the networks' latest branded handset, and whilst the screen or camera will not blow you away, getting an LTE-Advanced smartphone with speeds up to 300Mbps for just £150 on PAYG or from £12.99 on a contract, is unheard of before now.
EE were kind enough to send over a device for us to test out and, as well as checking out the super-fast speeds, we also went ahead and checked the other parts that make it…you know…. an actual phone.
Check on for all the details on the new EE Hawk.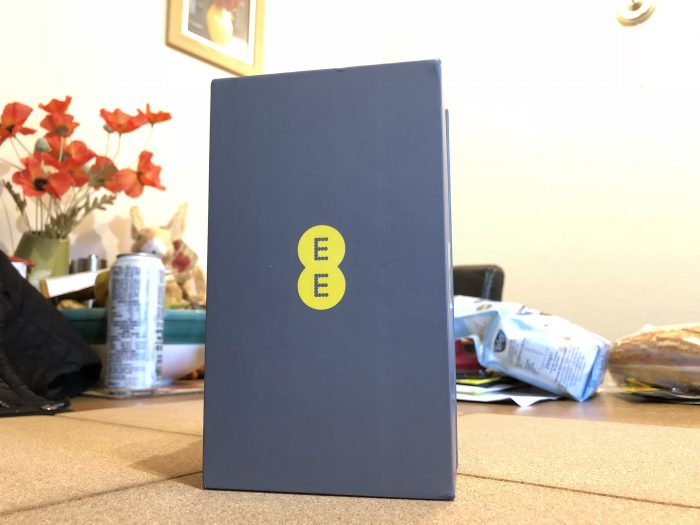 ---
Design and display
The design of a phone is what grabs your attention and gets you interested when you're in a shop full of different devices. Most phones these days look pretty much the same on the front.
Here the Gorilla Glass back and front, plus the sturdy frame, should make the EE Hawk quite a hefty device. However, at just 133g it is actually quite light and good looking at the same time.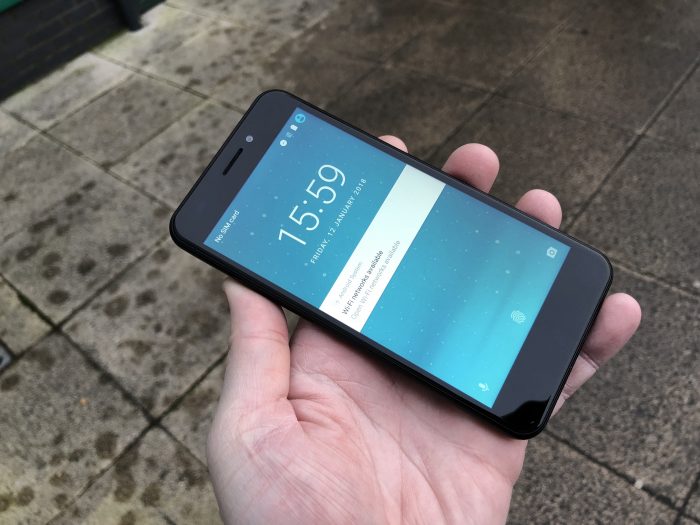 From the front you have an 8 megapixel selfie camera which is decent enough for apps such as Snapchat or Instagram, but not really cut out for vlogging and making videos on the move.
There is no dedicated front camera flash, but with the screen bright enough this helps boost brightness just enough for the odd lower-light photo here or there.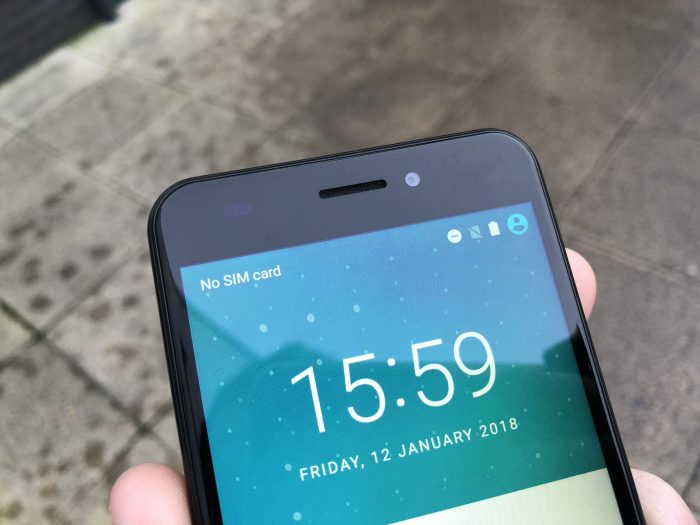 The display is a 5 inch LCD panel with a resolution of 1280 x 720 and just 294ppi. That's obviously not as hi-res as some of the more expensive devices, but ignoring the numbers and looking at the experience, is it good enough? Well,the display is sadly one of the downfalls of the device, colours look washed out and with any type of game, you really do notice the poor quality – especially on something like Pokemon Go (which I use as reference a few times).
Below the screen is where you find the rather large 'chin' bezel. There's no buttons in sight as the Hawk does all the navigation on the display.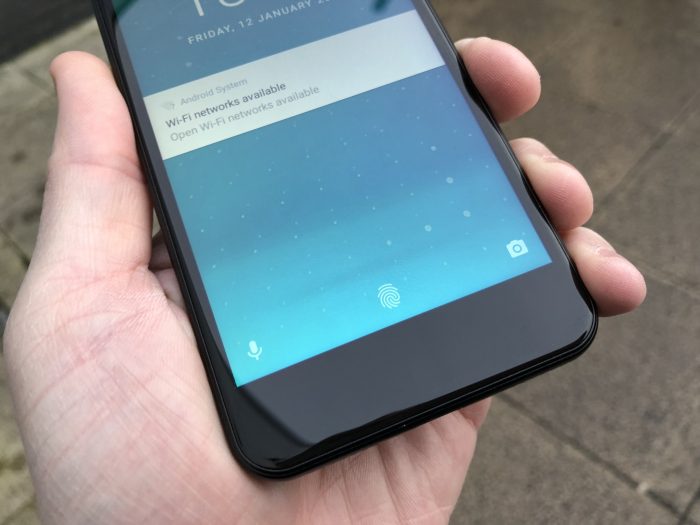 To navigate your way around the screen there's the left button to go back a screen and the home button to take you back to the main screen. The button on the right will open the multitasking so you can switch between apps and then close any you do not need left open.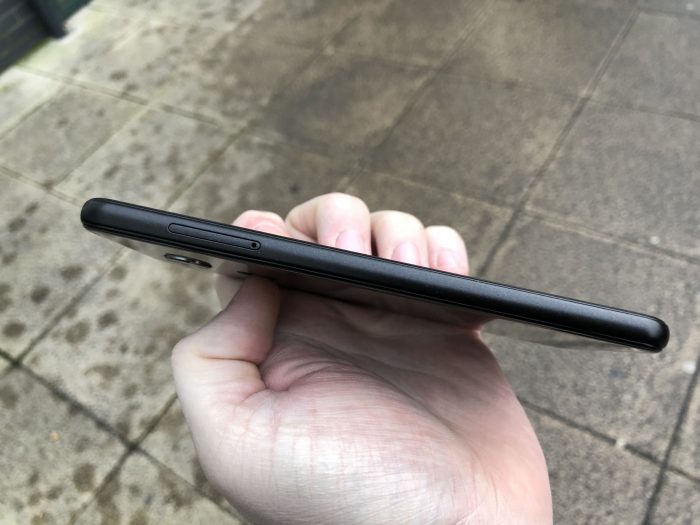 The Hawk does have a nice feel to it, this is thanks to the well built frame surrounding that Gorilla Glass on the front and back.
The handset is especially good for the price and at least you get a premium feeling smartphone for your money.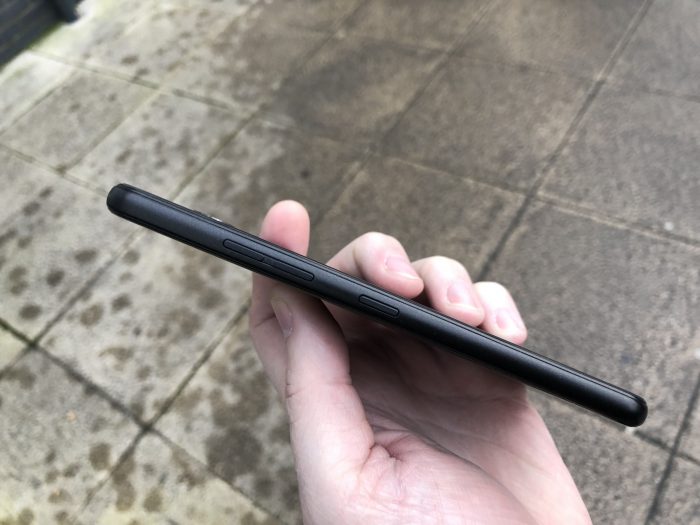 Looking over to the right side there's the volume up and down keys. These will. of course, be the same as any other Android phone. Below that is the power key also used to put the phone into standby mode.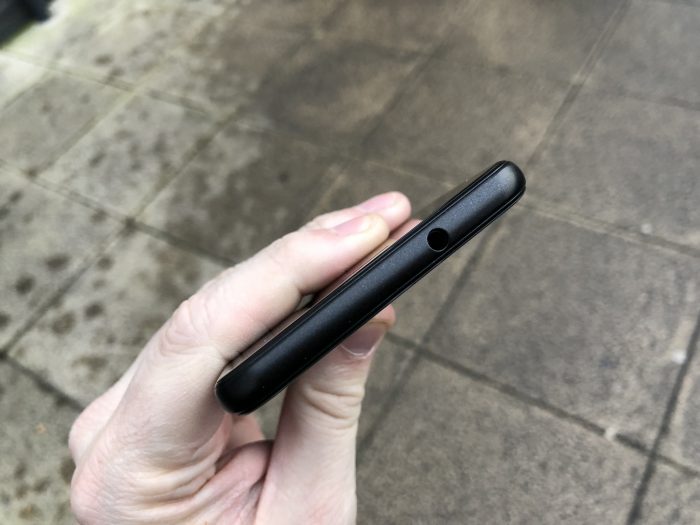 Looking up top you have just one port, but thankfully it's that all important 3.5m headset jack which means you can use standard headset of your choice in case you did not want to use Bluetooth yet.
Whilst many phones now are moving away from having a headset port for listening to music, at least the Hawk held off on leaving it out, at least until the next flagship they decide to pair with.
Something nice to see was a rather premium pair of JBL headphones included in the box. These came with a very long cable, this means you can leave the phone in your pocket and still listen to music without stretching the cable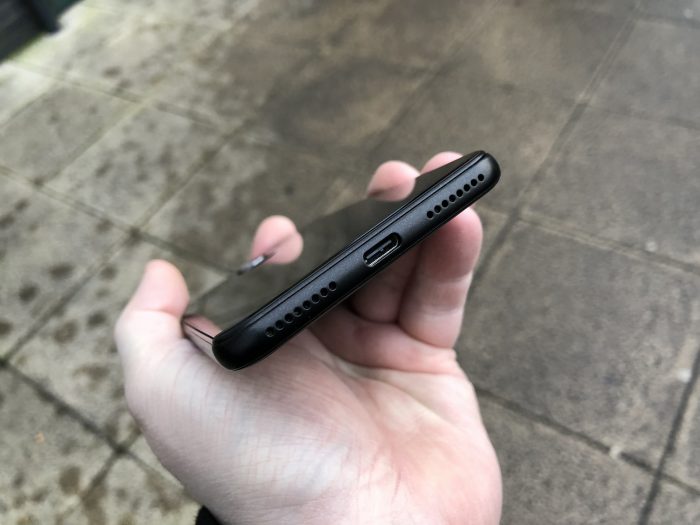 Finally moving down to the bottom you get a USB-C charging port with speakers either side which produce reasonable quality sound for most situations, the audio is loud and clear enough without being too harsh.
It looks like USB-C is quickly becoming more and more common on smartphones, and thankfully the EE Hawk decided to go with the times and use this new standard, especially as it allows the connector to be plugged in either way (no more broken USB cables).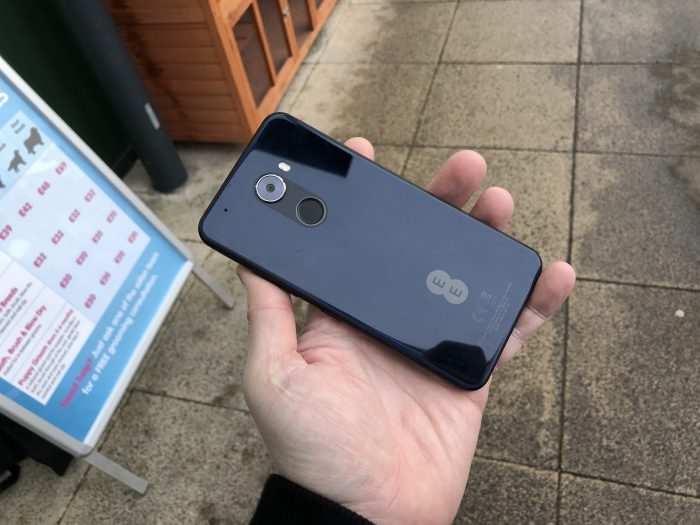 Turn over to the back and you get a rear facing 13 megapixel camera with dual LED flash. Use this flash for photos or as a torch with the quick launch system on the notification panel.
Below that is the fingerprint reader used to unlock the device or for using Android Pay to purchase items in stores that take contactless payments.
The rest of the back is a piece of Gorilla Glass which makes it extra tough and more resistant to breaking. It also shows off the EE logo.
Cameras
When it comes to the camera, unfortunately the EE Hawk is a bit of a letdown in a few areas. Whilst the Hawk does pack a 13 megapixel lens into the device, the overall quality is quite poor, and the software does nothing to improve anything, plus the HDR mode seems to take quite a while to capture anything.
There is a dual LED flash on the back which can be used in low light conditions to help boost the light somewhat, but most people will end up using this as a flashlight instead as the camera really is not impressive.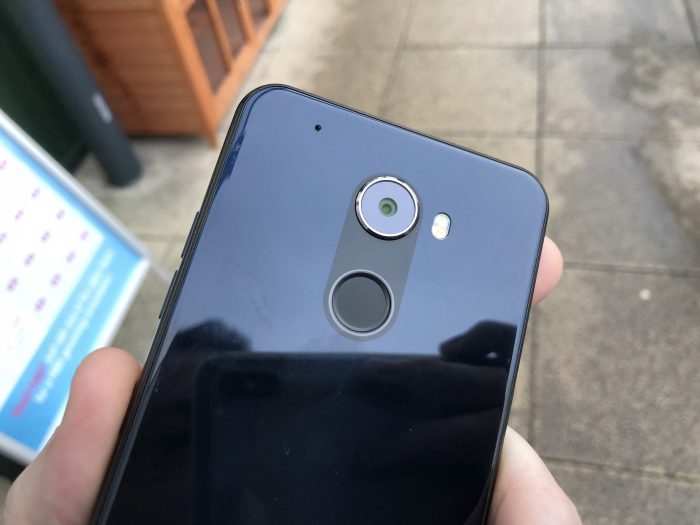 When I say the camera is poor, this is not just limited to low light conditions which many other phones struggle with.  Let's not forget that even at the top end of the market those low-light shots can suffer. Here the quality is rather poor on outdoor shots too, especially with the brightness and contrast captured, although there is quite a lot of detail in some of the close-up examples, which was good to see.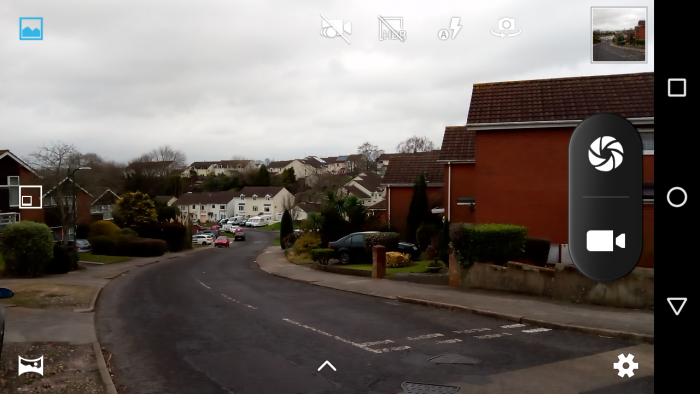 When you load the camera (which happens quite slowly I must say) you get a screen many of you will be familiar with if you have owned an Android phone in the past.
On the left side you have different options to change the camera mode including Panorama etc. There is a row of icons along the top showing you options such as HDR mode, flash, video stabilisation as well as rotating the camera between front and back.
Looking at the right side you get up top the small square sample photo you last took which, if pressed, takes you to the gallery to browse all your photos and videos.
Below this you find a large area used to either take a photo or to capture a video depending on what you want to do at the time.
Looking below the capture buttons, you have a gear icon which is used to open the settings area and change the resolution, storage location and a wide range of other settings.
Below are some examples, taken in different locations and conditions. You can see a real world test of what you can expect to get out of this device.
Performance and battery
Performance is, as expected for a £150 smartphone, rather limited thanks to the MediaTek processor used and just 2GB of RAM. You really should not expect too much from it.
The battery seems a rather small on paper – 2500mAh, but when you add in the slower processor and low resolution screen, most people will manage to get through a day of normal use, unless you start pushing the limits with gaming, multimedia or camera use of course.
Whilst general apps like social media or music players will run fine, trying to play games really started to slow things down and Pokemon Go became very frustrating with both performance and low resolution display causing problems for me.
This was not the only app which caused concern, some other games stumbled. Even with nothing else running. Anything which uses a lot of RAM will also be a no go.
Whilst some might say I am too used to high end devices, the fact Pokemon Go was a stuttering mess most of the time will be concern to anyone as that game is played by all ages.
Software
EE have tried to keep the Android experiance as close to 'stock' as possible. The non-standard apps included the MyEE app for tracking your allowances and bills and the Lookout security app used for keeping your device as secure as possible.
The benefits of this should mean quicker updates to newer versions of Android, but we are yet to hear when or even if the Hawk will get the Android 8 update and how it will perform on the hardware here.
Thankfully EE seem support VoLTE and WiFi Calling out of the box, so customers can stay connected even in places with little to no signal. The WiFi Calling also supports SMS too, so you won't miss out on that all important message.
During my time with the EE Hawk I was running on Android 7.0 with November security patch. This should have hopefully been updated by now, especially with security being a key concern for many smartphone customers.
Of course if you do not like the look of the home screen, the Play Store is full of third party launchers so you can customise to whichever one you like best, even the most popular one – Nova Launcher – looks good running on this device and offers lots of options to personalise.
Conclusion
EE try to offer the best experience possible with all their devices ranged on their network. When they decide to give their name to an actual device, they need to be sure it is a great experience and worth the money.
When it comes to the overall package of the EE Hawk, the key stand out feature is of course the great network support. They offer near 300Mbps speeds on a phone costing from just £15 a month. The Hawk does indeed have some impressive network speeds thanks to EE.
Where the experience lacks is on the processing front, with a sluggish MediaTek MT6750 processor and just 2GB of RAM to run all those applications you might have installed.
But it is not the sluggish performance of the processor that makes the Hawk hard to enjoy as much as some others. Instead it's the camera performance and screen quality, which I am afraid to say is very disappointing.
Anyone reading may be shouting, "The phone is just £150 so what do you expect?" In reality for just a little more money, there are other better mid-range phones out there if you look hard enough.
If network performance is your main criteria, and you like the EE network as a whole, then the EE Hawk is a good buy, especially because of that insane network speeds you can get. If you are looking for a mid-range phone to play some games on and take photos when out and about, the battery, screen and camera will disappoint you.
Hopefully in their next own branded device, EE can look at addressing these concerns and making the future branded smartphone a great 'all-round' winner.
Comparing other network branded devices on sale, the Vodafone Smart V8 stands out in nearly every key category from screen, battery, camera, performance and build quality, and for just £15 up front more.
However with that being said, the EE network performance is most areas is fantastic, and with Cat6 speeds available in many locations, for now at least, EE clinch the network category with the Hawk.
A big thank you to EE for sending us the EE Hawk to review.
EE Hawk Review
Camera - 62%
Screen - 65%
Performance - 74%
Software - 92%
Value for money - 71%
Great price, great speeds, but sadly a camera and CPU that lacks.