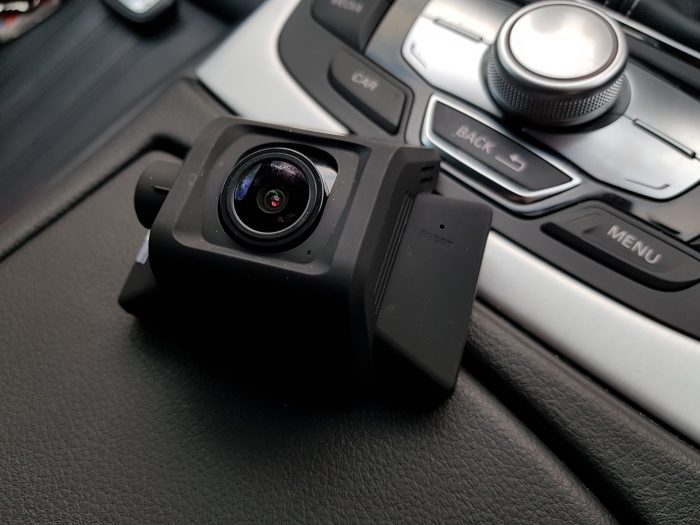 You may remember how I covered this Zeepin Dashcam. You can buy it from Amazon USA or from Ali Express.
As I mentioned before, it slots onto a bracket which adheres to your windscreen and features a lens which can be tilted to suit. In my case, it's powered from the cigarette lighter and comes on when there's power to it.
Here's a couple of overview videos to show you the device in action…
What I didn't have for you last time was some example footage from the camera and, I have to say, it is really rather good. There's no speed or GPS data but you can add your registration plate to the footage or anything else. It'll also imprint the time onto the footage and store it in a looped recording. You can adjust how long each "loop" is, but as default it'll do a 3 minute video, store it, film another 3 minute piece, store it and so on until you get a microSD card (not supplied) brimming with footage. When it's full, it'll start over-writing the oldest video.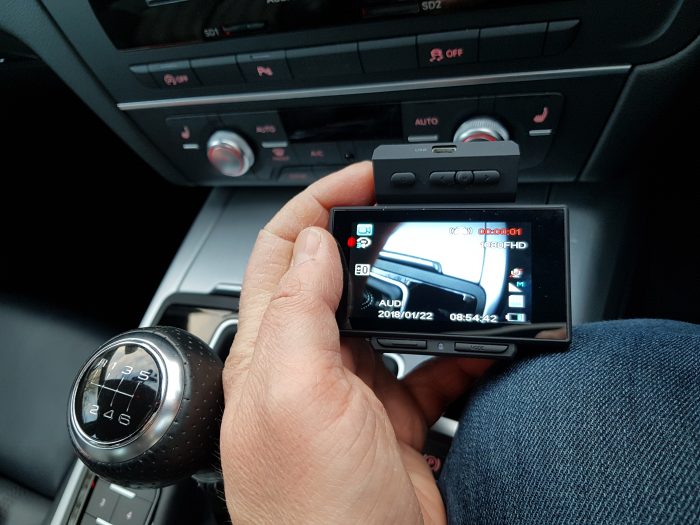 The lens has a 170 degree angle with wide dynamic range and HDR. It'll capture 4 lanes of traffic, even at night and in full 1080p HD.
Now, on the Amazon USA listing it shows that the device can connect to WiFi, but the model I have here won't do that. What it will do, once you've put a microSD card in, is store footage in the event of an accident. It does this using a gravity sensor which stores the footage if your car gets bumped or you run into something.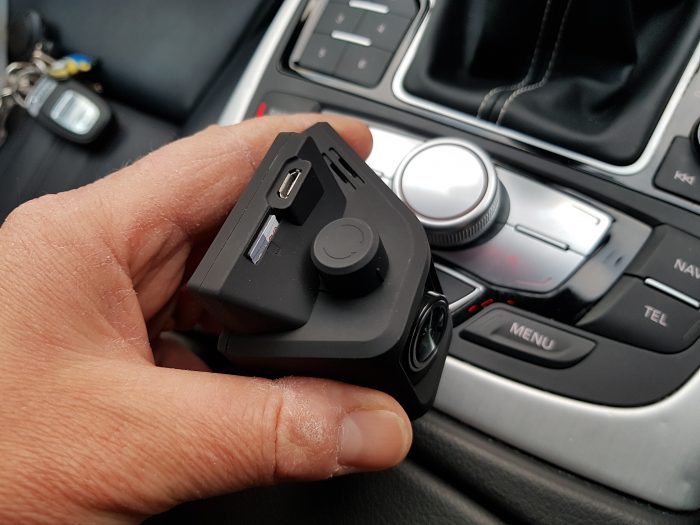 I've had this camera in the car for quite some time now and, despite a slightly tricky menu system, the footage and stability is spot on. I've not seen it crash or reset.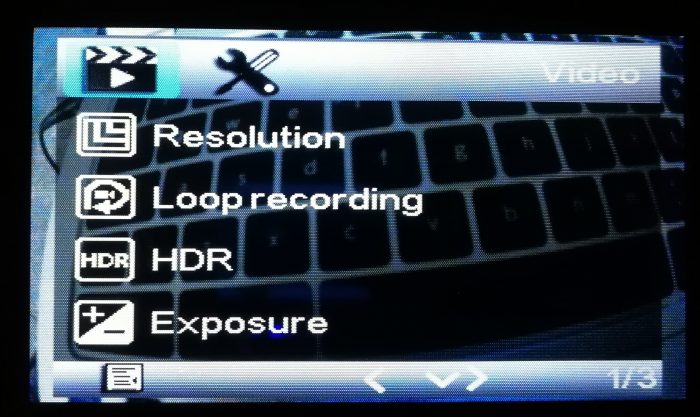 The menu system lets you alter the resolution, alter the length of the loop recording, activating HDR, altering the exposure and switch audio recording on or off. You can also tweak the date, motion detection and gravity sensor sensitivity.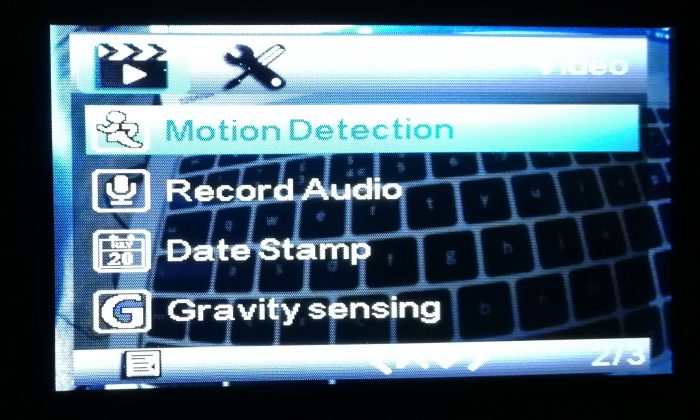 The second menu let's you check the software version, reset back to default settings, alter the TV mode (50hz / 60hz), frequency and you can format the microSD card here too. The 2.7″ TFT LCD screen works well but footage does look far better when you've put it onto your laptop after.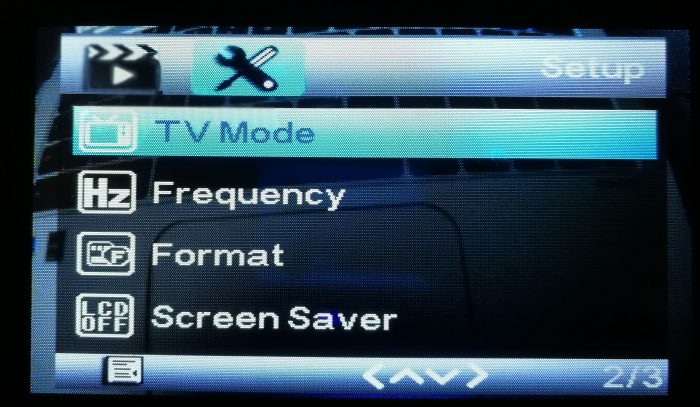 Here's a look at some of the footage from the dash cam. Files are stored in MOV format.
Inside the box you're find a charger, microUSB cable, a couple of double-sided adhesives and a manual.
The only thing I would say is that the instructions are a little foggy. It took me a while to find the "SOS" button, which is basically what you press if you want to store some footage permanently. Say you've had an angry driver cut you up or you've seen something on the road that you'd like to keep, you have to press this small (and slightly hard to find) button to save it..


That tiny menu button isn't that easy to press, but the camera does keep around 3 days of footage on a 16GB card (depending on how much you drive), so even if you don't remember to press it, it'll be on there somewhere.
This camera is € 36.48 with a microSD card, which works out £32.19 from AliExpress. That's pretty cheap really, and it is very solid indeed. OK, the buttons and the navigation system isn't exactly straightforward and you don't get a big red "store" button to press, but other than that the footage quality and stability is very good indeed.
I'm going to have to mark it down a bit on the specs though. No GPS, a fiddly button that you won't be able to find when you want to save something plus you'll need to take the microSD card out to transfer files.
Zeepin Dashcam Review
Build - 91%
Video quality - 92%
Specs - 77%
Great footage, great quality build, just slightly fiddly buttons which aren't easy to locate if you want to quickly store footage when you're driving.