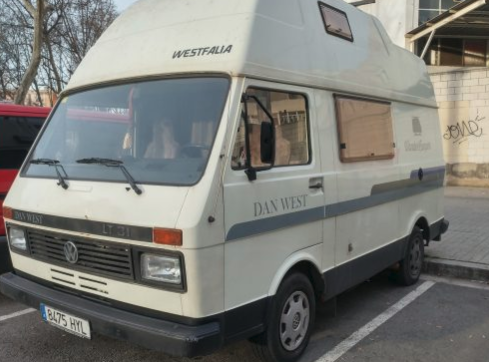 Hello again. Just last week we sent emails out and even posted this request for assistance in getting us to Mobile World Congress. Prices for accommodation are getting higher each year, but after all the free publicity and work we've done for networks, mobile manufacturers and accessory retailers over the years, we hoped that a company could help us out so that we wouldn't have to beg for your donations again.
Well, as it turns out, nobody can. There's various reasons. Disclosure agreements, paid relationship rules, budget accountability and so on.
So, as is now sadly a yearly occurrence for our Mobile World Congress coverage, we're asking for your donations using the button below.
Total donated so far = £25
As you know by now, we're extremely careful with all your donations. £5, £10, £2 – we really, really appreciate every penny. Last year, in order to prolong our stay and get more coverage, we slept in a van on a busy street near the event. Here it is…
Like I said before, I'll be honest, we don't have any big publishing company behind us. We're just a bunch of geek-loving smartphone nuts who enjoy showing you the latest kit, so if you can help us out with another year of Barcelona coverage, we'd absolutely love to be running around on your behalf.
Thank you. Thank you, thank you.