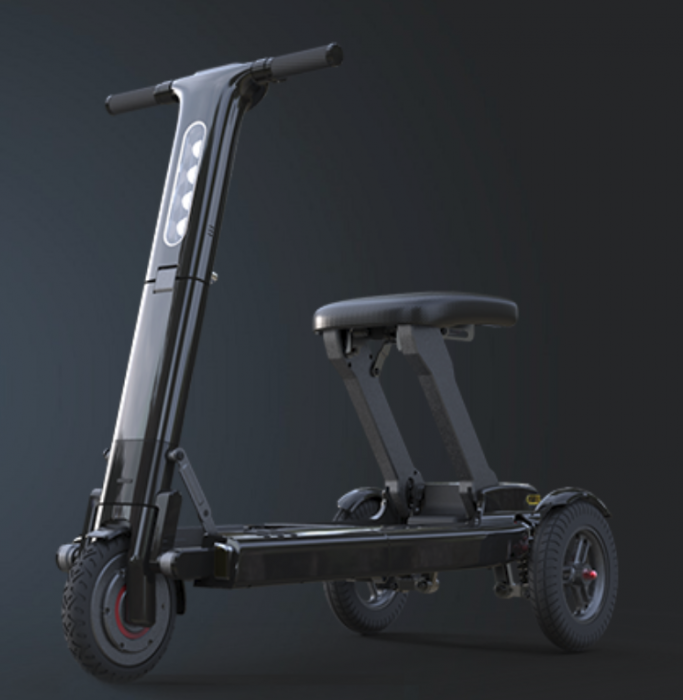 I like this one. It's called Relync and, unlike a lot of mobility scooters you'll see, it'll fold effortlessly and neatly in just 3 seconds. This, the Relync R1, can also be easily carried on a train or plane after switching to a "trolley mode" so that you merely pull it along like a suitcase.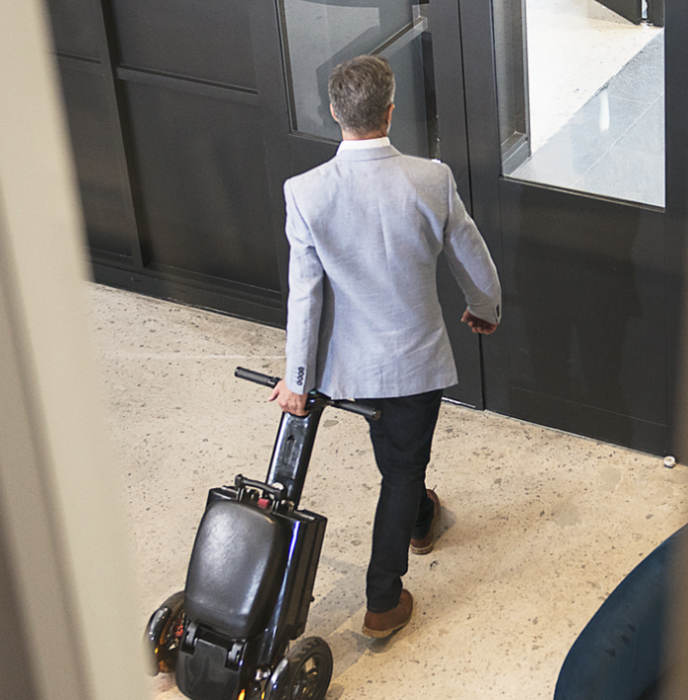 It weighs 23kg without the batteries (24kg with) and measures 22 inches, which is nearly 56cm. That's the same size as most suitcases. It's already won the 2018 CES Innovation Award and the manufacturers are looking to transform the lives of mobility users around the world. It's portable, stylish and smart thanks to a built-in LED navigation system and a smartphone link. Using the GPS and connectivity from your smartphone, the Relync R1 can help you navigate, so there's less distractions and you can concentrate on the road.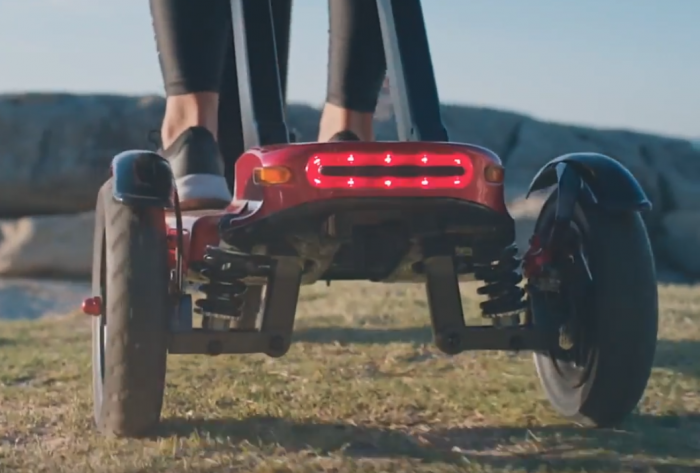 An automatic speed adaptation via a gyro sensor automatically reduces speed if safe limits are exceeded on bends or hills too – which means less accidents. A "Synchronous Braking System" can stop all three wheels at once, distributing force to the front and rear breaking discs. There's also a dual real suspension system to help with comfort and steering.
https://www.youtube.com/watch?v=VmnJt-EFnww&t=2s
Once you arrive at your destination, you can use your smartphone to lock and located your Relync. It can also be tracked in real time too – ideal for loved ones to see how you're doing. In addition, they've added an intelligent alarm and tamper function to help prevent theft. If all that wasn't enough, there's also a USB port so that you can charge on the go.
Julien Gueuning, industrial designer at Relync, tells us…
More than 8.2 million people relying on mobility devices across the UK, Europe and the USA – but most mobility scooters available are too bulky, unpractical, get stuck on turns and rough surfaces and are not at all aesthetically pleasing. This prevents many people will mobility issues – both those who are disabled and those who are less fit and require assistance in order to comfortably get around – from choosing a mobility scooter.

Although many mobility scooter users are physically fit, the traditional designs can lead to perceptions that the user is weak and helpless. And often they can detract from the users' sense of style, and therefore their confidence. When we developed RELYNC, bringing together form and function was one of our goals, because we believe that mobility doesn't simply have to be practical; it can be beautiful and fashionable as well.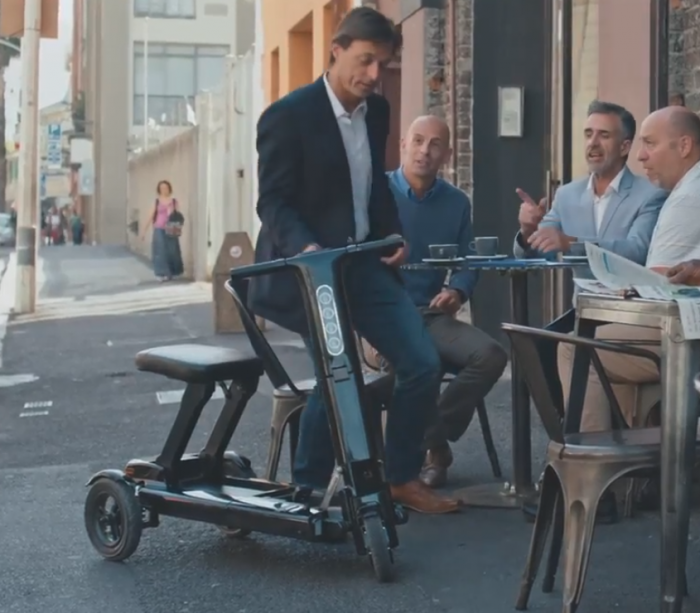 The specs show that it's made from aviation-grade aluminium and plastics with pneumatic tyres and up to 8mph maximum speed. It'll carry someone weighing up to 100kg and the battery should charge fully in 5 hours. After that, with 2 battery units, you can travel a full 18.5 miles on average, which is 30km.
Get more detail on Relync.com. We don't have definitive pricing, but in the US it'll be "around $3,600", so here in the UK expect around £2700.