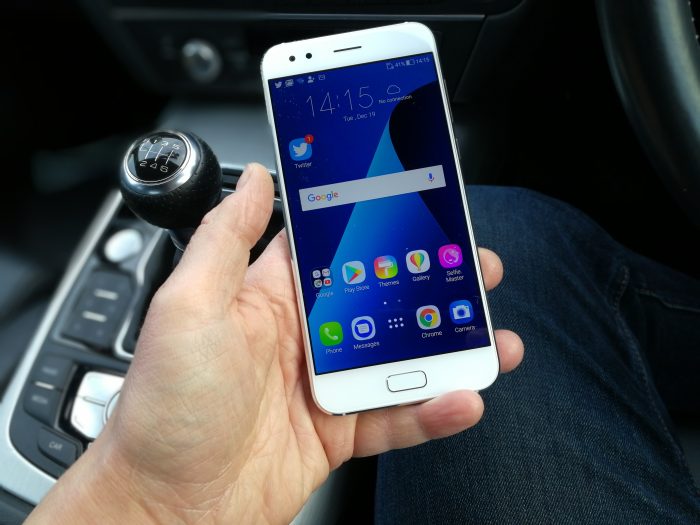 Although you might not see this particular handset in network stores, you can buy it from Amazon for £449.99, from Tesco or Carphone Warehouse.
Video Overview
Want the quick look? Here's our video tour…
It's powered by a Qualcomm Snapdragon S630 octa-core processor (2.2GHz + 1.8GHz) and there's 4GB of memory. You get 64GB of on-board storage for your photos, apps and videos and, if that's not enough, a microSD slot plus 100GB of Google Drive space for a year t'boot.
The screen is a 5.5″ 1920 x 1080 unit and there's two cameras at the back – one 12 megapixel and one 8 megapixel. Asus make a lot of noise about the camera setup on this phone, so let's hope it's a good'un. That 12 megapixel lens lets in up to five times more light sensitivity thanks to the Sony IMX362 dual pixel sensor. It's an F1.8 aperture with an 83° field of view with a fast tracking auto-focus and PDAF capability. It can save to RAW and has a "Super Resolution" mode which switches up to 48 megapixels. There's also 9 filters and a time lapse mode.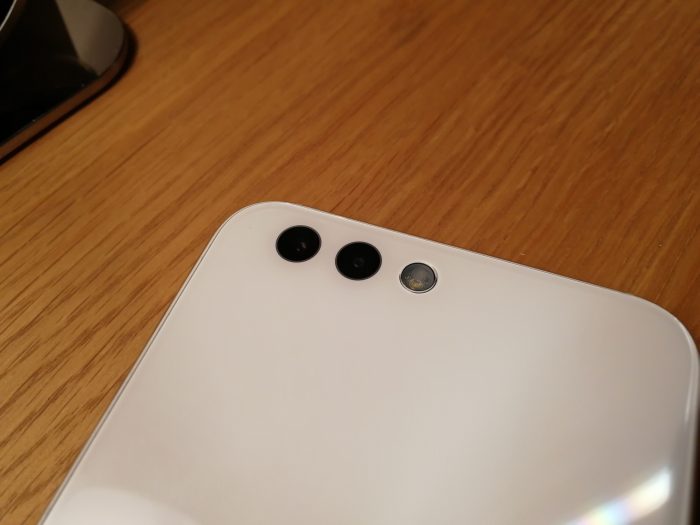 Next to that 12 megapixel shooter is an 8 megapixel wide-angle (120 degree) camera. Up front, there's another 8 megaxpixel unit. This one is has an 84 degree field of view.
It's powered by Android 7.0 and you get the usual WiFi, GPS, Bluetooth 5.0 and NFC.
This comes with a 3300 mAh battery (with fast charging) and that bottom button on the front is also a fingerprint sensor which unlocks in 0.3 seconds.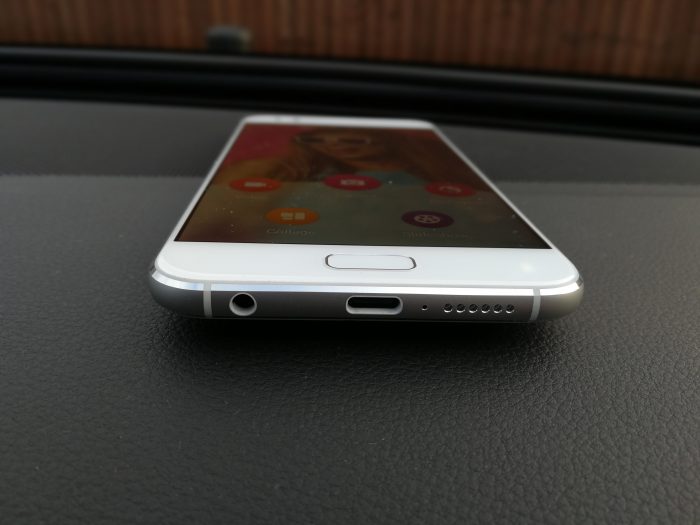 For audio there's dual speakers with an NXP Smart Amp plus hi-res audio (192kHz/24-bit). This is 4 times better than CD and you also get the DTS system with virtual surround sound. With the headphones in the box you probably won't hear a great deal of difference, but with some over-ear higher quality ones it did sound very clear indeed.
Other bits? Well, there's that clever noise cancelling technology and an FM Receiver too.
OK, out of the box there's a cover. Nice this. I do like it when phone companies put a cover in to protect your handset. It's flexible, see-through and fits beautifully.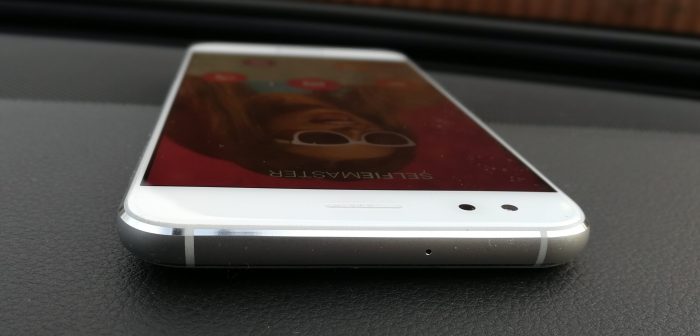 The phone itself is relatively light at 65 grams and it's 7.5mm thick. The front and rear sections have a smooth white finish and that Super IPS+ display is rounded off with a 2.1mm bezel.
The corners and edging is a smooth silver and the whole thing rolls nicely in the hand. It also has a smudge-resistant oleophobic coating, so it should stay looking like this for a good while hopefully.
A quick tour around the phone, as I'm sure you will see from these photos, reveals a USB-C charging port, the bottom speaker, power and volume controls plus – yes – a 3.5mm audio port for those headphones in the box or your own.

The camera setup on the rear panel is fuss free, sits flush and looks quite minimalistic. Up front, along with the front sensor and earpiece, it's the same.
The first-run takes you straight into a nice setup system where you choose your language, location and WiFi access point. You can then choose to copy your data from a previous phone or setup as new, then it's just a matter of whacking in your Google account and off you go. There's optional bits too – I added a fingerprint so I could unlock the phone quickly – it did take me a few attempts to get it to recognise my finger properly though.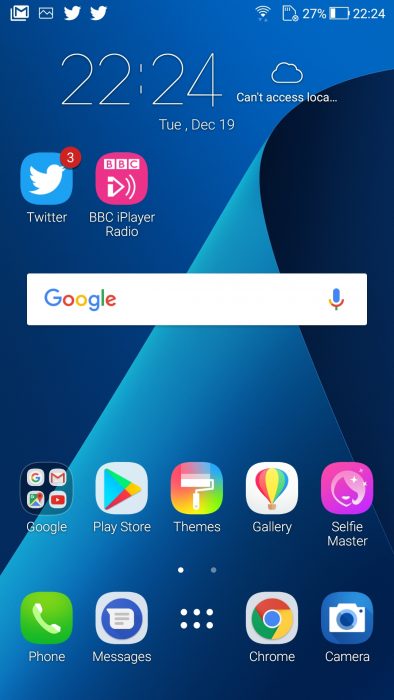 After the main setup process there's also a couple of other screens for an Asus account login.
I had a software update delivered to improve the camera UI, so all the screens you see are post-update here. There's also a lot of Asus tweaks and they've added their own custom interface – ASUS ZenUI 4.0. It comes with themes and a launcher plus much more.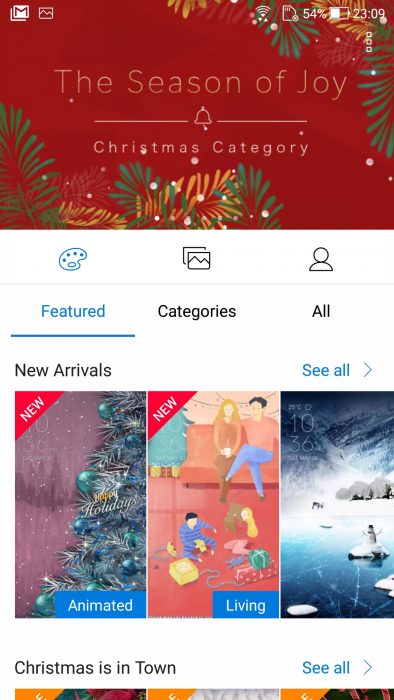 The Themes system lets you quickly customize your phone and alters the icons, font and background. Because everything is changed together it maintains a style and looks better than if I tried myself. Imagine me trying to design a room, it'd be a proper mess. Here the system links everything together and it's really easy to navigate. Some themes are free, some are paid-for (£1.59 was the most expensive one I found).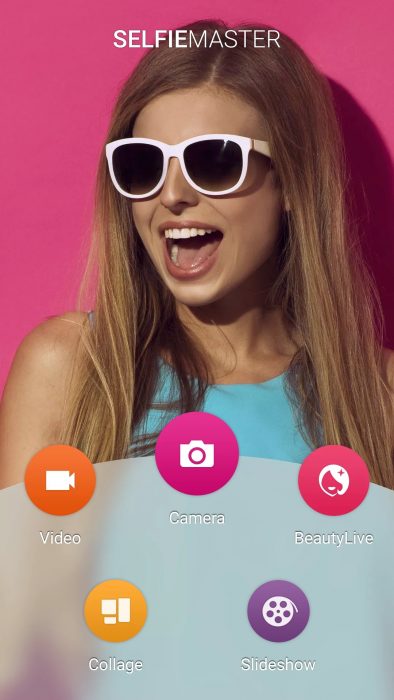 There's also a "SelfieMaster" app which lets you augment your selfie shots and add tonnes of filters. You can also tweak your face "live" and crank up the beauty. You can also create a collage.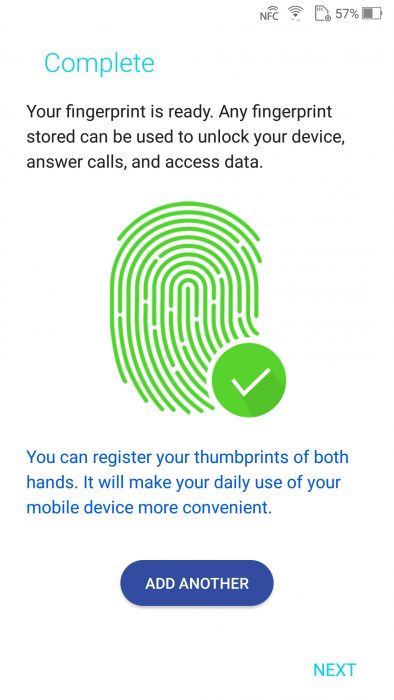 In the Settings screens you'll also find that Asus have added a "ZenUI Safeguard". This lets you send calls or texts in emergency situations. You can also report your location or seek help by pressing the power button three times. This will then either call the emergency services or perhaps call / text your friends / relatives.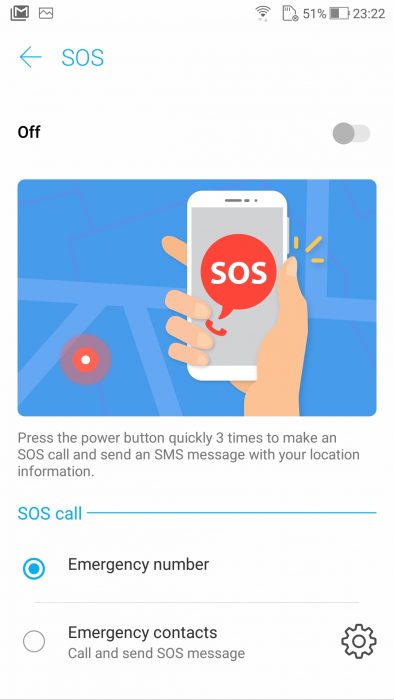 For getting around the interface, you can either use the standard, easy or kids mode to make using the phone a little simpler.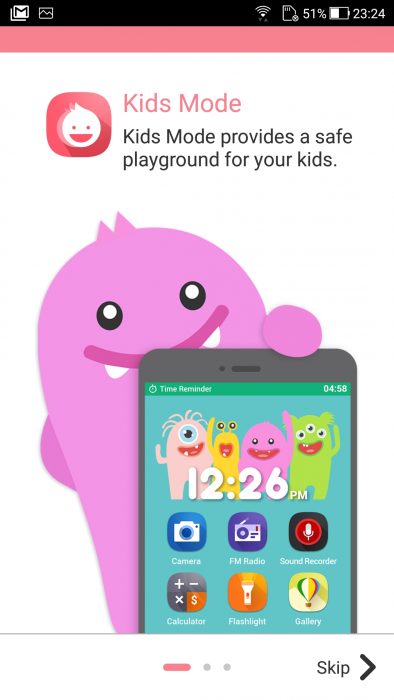 There's also something called OptiPlex which makes apps launch quicker. You can select which apps to add to this enhanced launch system, and out of the box it had frequently-used apps such as the gallery, camera and the "Selfie Master" app which makes me look all beautiful.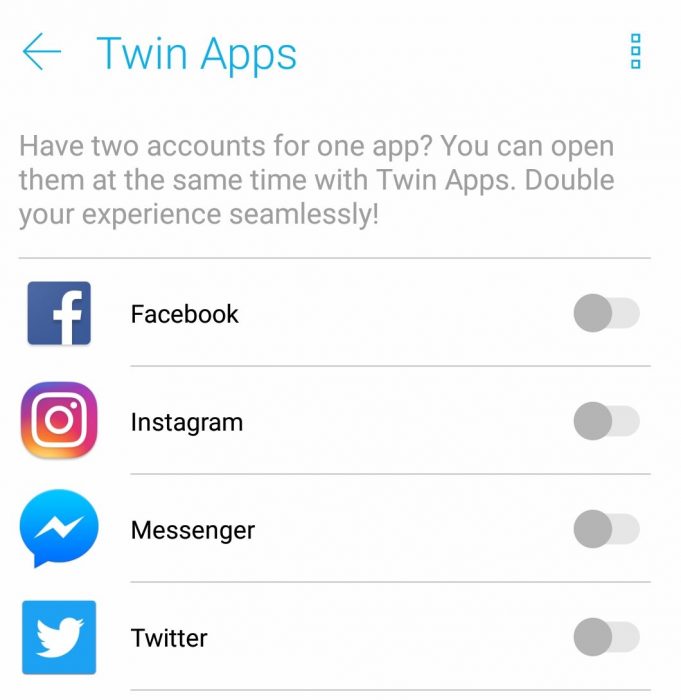 Other features include "Twin Apps" which will let you fire an app twice if you've got two accounts for that app. As an example, if you have two Facebook accounts, you can open up "Twin Apps". There's also something called "Page Marker", which is a Pocket-like offline page and article saving app feature, and the Asus Game Genie floating toolbar, which adds in-game search, lag-free speeds and live broadcasting.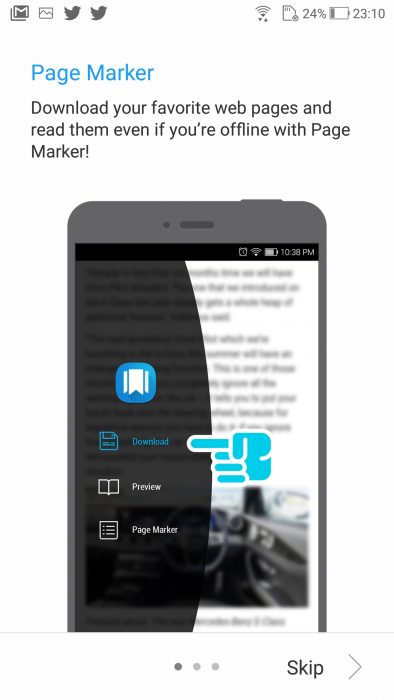 Another feature worth highlighting is the "ZenMotion" screen gesture. You basically draw letters on the screen in sleep mode and it'll wake the screen and fire up the phone and fire up the app in question. Quite handy that.
There's also a one handed mode and a motion gesture system which means you can flip the phone over or pick the phone up and it'll wake automatically. For the colder weather, there's even a glove mode too. Oh, and while you're outside in the cold, there's an "outside mode" setting on the volume control, just to make it extra loud.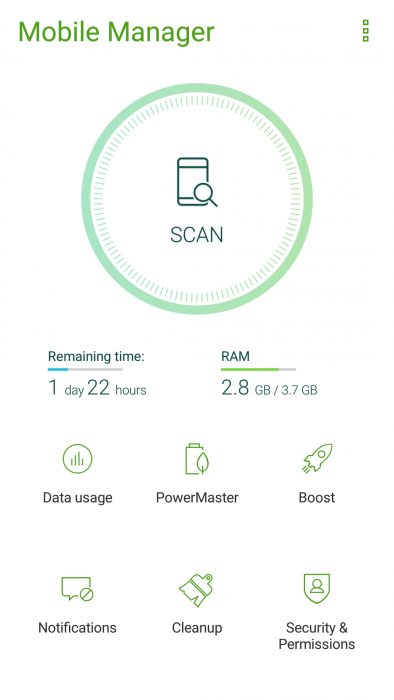 In order to keep the phone in tip-top shape, there's also a Mobile Manager to keep an eye on the power, data usage, RAM and also to keep tabs on the permissions that all your apps require in a one-stop shop.
The Settings screens are filled with every possible option, widget and switch you could want. Screen savers, font size, font style, screen colour mode, what format you want screenshots saved in, the dual SIM card setting and so much more.
Camera
The camera, I have to say, produced some wonderful shots. You can switch between the wide-angled lens and the normal one to take shots. The camera will even help you along the way, perhaps advising to change cameras when the light is low.
I'm a big fan of using HDR personally (rather than the flash) but here I did actually quite like the flash and how it actually augmented photos rather than washing them out. I did use the flash because on some low-light shots HDR just wasn't quite up to it. Oh, but the Pro mode was stunning to play with – so many settings and even a spirit level system so that you get shots straight.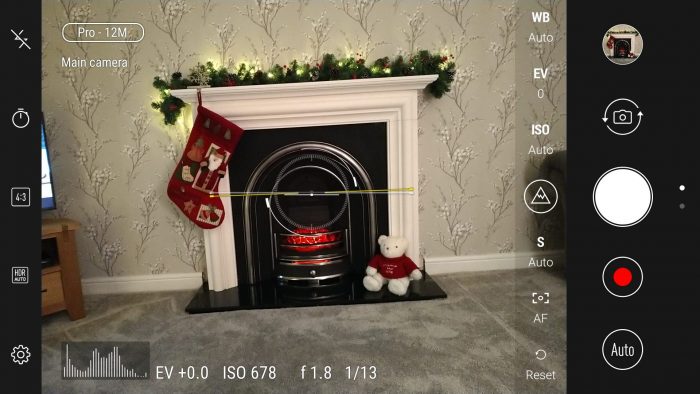 Some of the ones below are taken out of my car window. I parked up, took them quickly and moved on. No real thought or composure. They all came out beautifully I'm sure you'll agree. However, before all that let's take some shots with just one 60 watt bulb on. Here in my lounge it's about 11PM and I've only got one lamp on, so it's a decent test.
First, let's try that 48 megapixel (Super Resolution) shot, then compare to the normal resolutions. By the way, as you might've seen a couple of screenshots up, you can also create GIFs with the camera. Perhaps attach them to your WhatsApp messages or something. Nice little touch that.
Oh, and don't forget to click these images to see the full-resolution shot..
The Super Resolution shots were (as you'd expect really) far superior, but there is a tiny delay after you've snapped a shot for post-processing. It's in no way painful, but just something to consider. Here's another low-light shot from early this morning, but with the aid of a flash and a bit of daylight..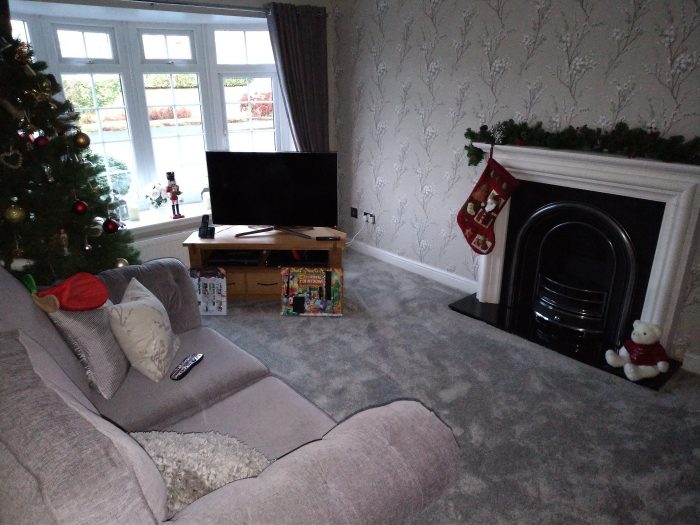 Outside, and woah – things took a massive leap up. Shots were beautiful out here. Again, remember that these were just snapped out of the car window. You can even see a bit of the door in the shot below. I didn't take any time to frame them or make them look particularly "arty", this is straight off the camera..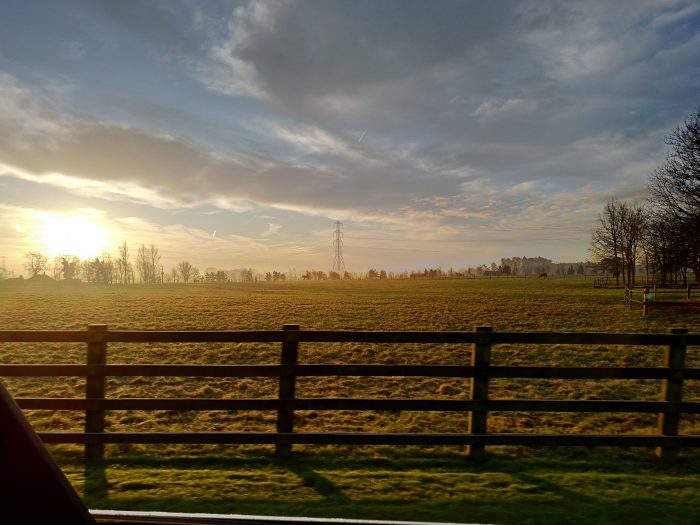 The one below isn't even straight (my fault) but the image itself was fantastic..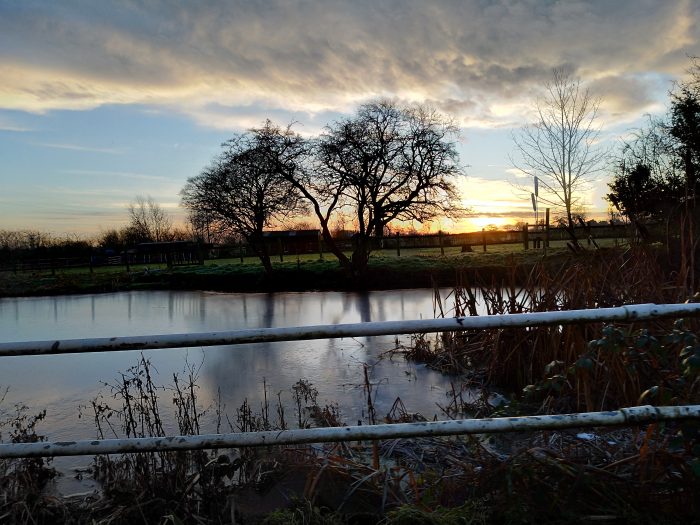 A full gallery system, which comes with cool animated previews, was really easy and straightforward to use..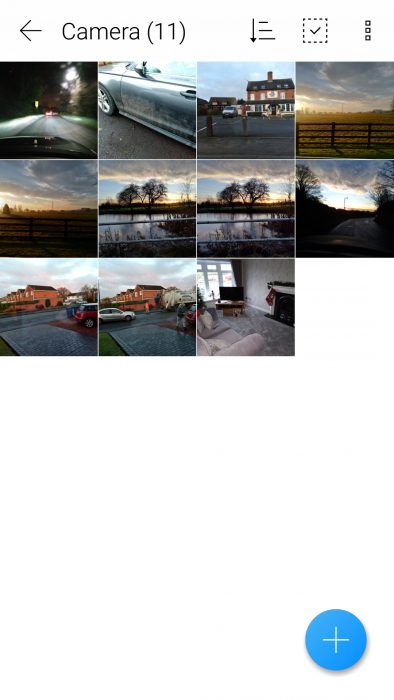 Summary
Overall, I really top handset. I'm only sorry that it's not available on the big networks here in the UK, so you'll need to go through Amazon or Tesco for £449.99 or perhaps on a plan via Carphone Warehouse. It is a fantastic handset and priced well considering the quality and speed of it.
OK, so I could maybe want a bit more speed from the CPU and a slightly sportier design, but for the price it's a worthy candidate for your cash. Sure, if you want a bit more of everything you can choose one of the big phone brands, perhaps a Samsung, but you're going to be paying big bucks, and here you're getting an admirable Asus handset with a polished design, top-end build and mid-to-top-end specs.
Want more information on this one? Head to the Asus website here.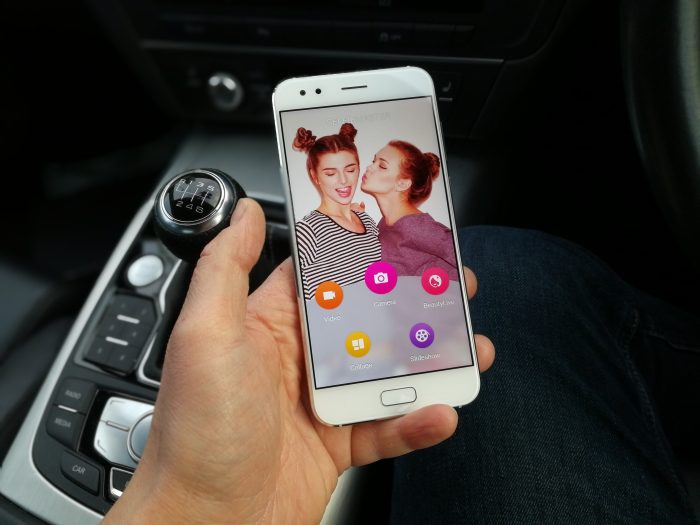 Asus Zenfone 4 Review
Design - 91%
Value for money - 91%
Speed - 88%
Camera - 89%
I like this. You can get a faster CPU and perhaps a big smartphone brand elsewhere, but this is priced right, with a great camera, a not-over-the-top UI and cool design.