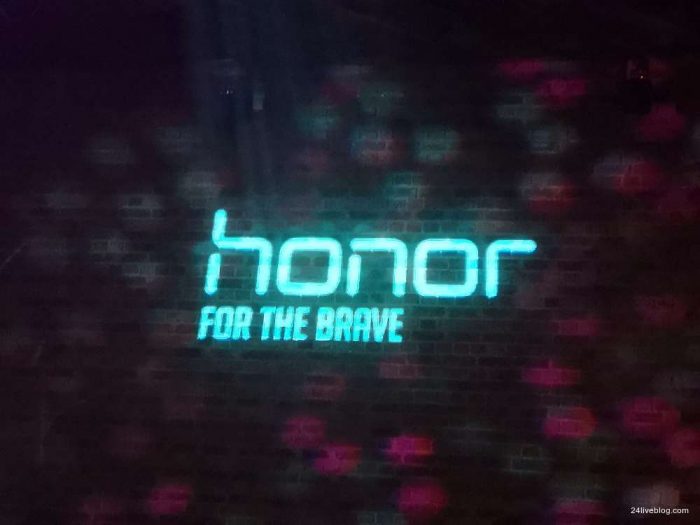 Yesterday I was allowed to leave the confines of Coolsmartphone Towers and escape into the depths of London for a few hours. During my brief sojourn into the real world, I was able to attend a small gathering of phone enthusiasts and bloggers (okay it wasn't that small, there were 600+ people there). During this time I got too catch up with some old friends (James Pearce @jp_hero, our old podcast host) and meet some new ones. Whilst this was all lovely, and a nice time was had by all (regaling each other of stories from the trenches of smartphone blogging and testing), it was not the real reason for our meeting. The real reason was that Honor was showing off not one but two new devices to the world, the Honor 7X and the Honor View 10!
Now, we have already covered off what we saw of these two devices in the articles that went live yesterday (check the Honor 7X and the Honor View 10 articles if you've not already seen them), so I won't bore you by going into them again. However, I would like to share some of my thoughts of the event, and also my first impression and unboxing of the Honor 7X.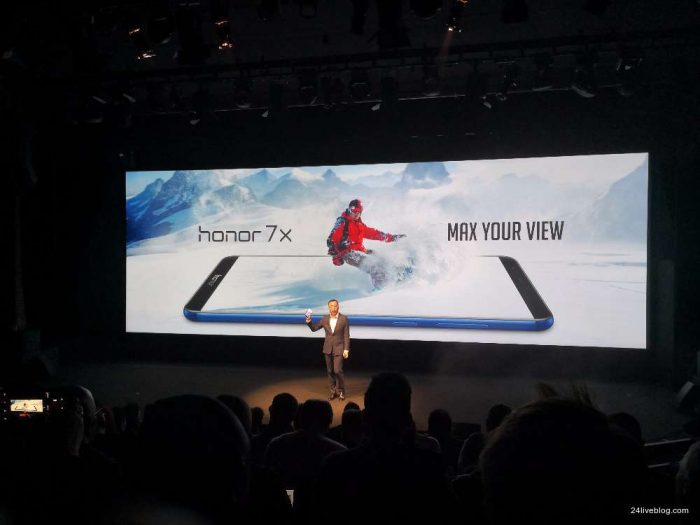 Firstly the event was a very enjoyable one, if a bit long (but that is the norm for these things). Some real effort had gone into into making it enjoyable for all the attendees. The actual keynote itself was held in a large amphitheatre-style cinema area which afforded everyone a good view. Things were kicked off with a very energetic display from some BMX'rs to get us all pumped up for the oncoming barrage of info.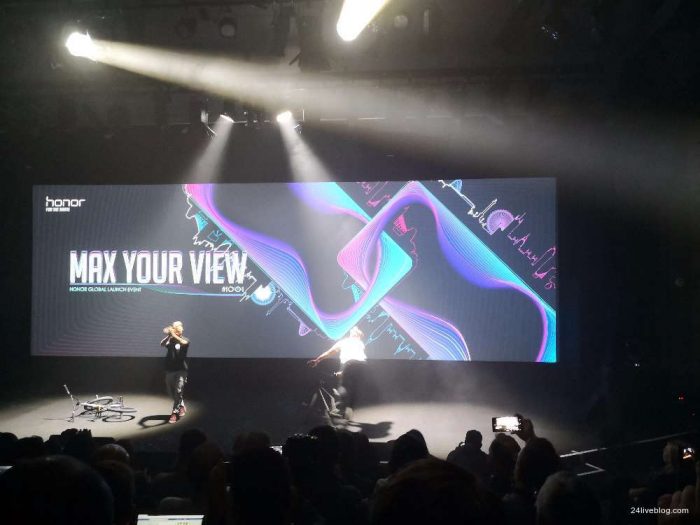 Luckily this was interspersed with some lighter points, in the form of some demo videos showing the features of the devices and some real-world demos including drop tests. Yes, you read that correctly, George Zhao, the president of Honor himself, was drop-testing the Honor 7X right there on the stage. That's showing confidence in your product. Thankfully we didn't have many of the cringe-worthy video demos that Honor have tripped up on in the past,  does anyone remember this classic?
So, all in all, it was a fun event and a really nice way to launch the devices to a global audience. Then we got the opportunity to get some hands-on time with the devices in the demo areas and the press in attendance were able to get hold of the Honor 7X to take away for review. This is where it got a bit more interesting.
After having a thorough play with the Honor View 10 (which is gorgeous by the way, video and pics are here), I was thrown in front of a camera by the aforementioned scallywag Mr James Pearce. Needless to say, I won't be getting called up for any BAFTA's anytime soon, but I digress. We then parted ways and disappeared off into the night and back to the confines of our blogger inner sanctum.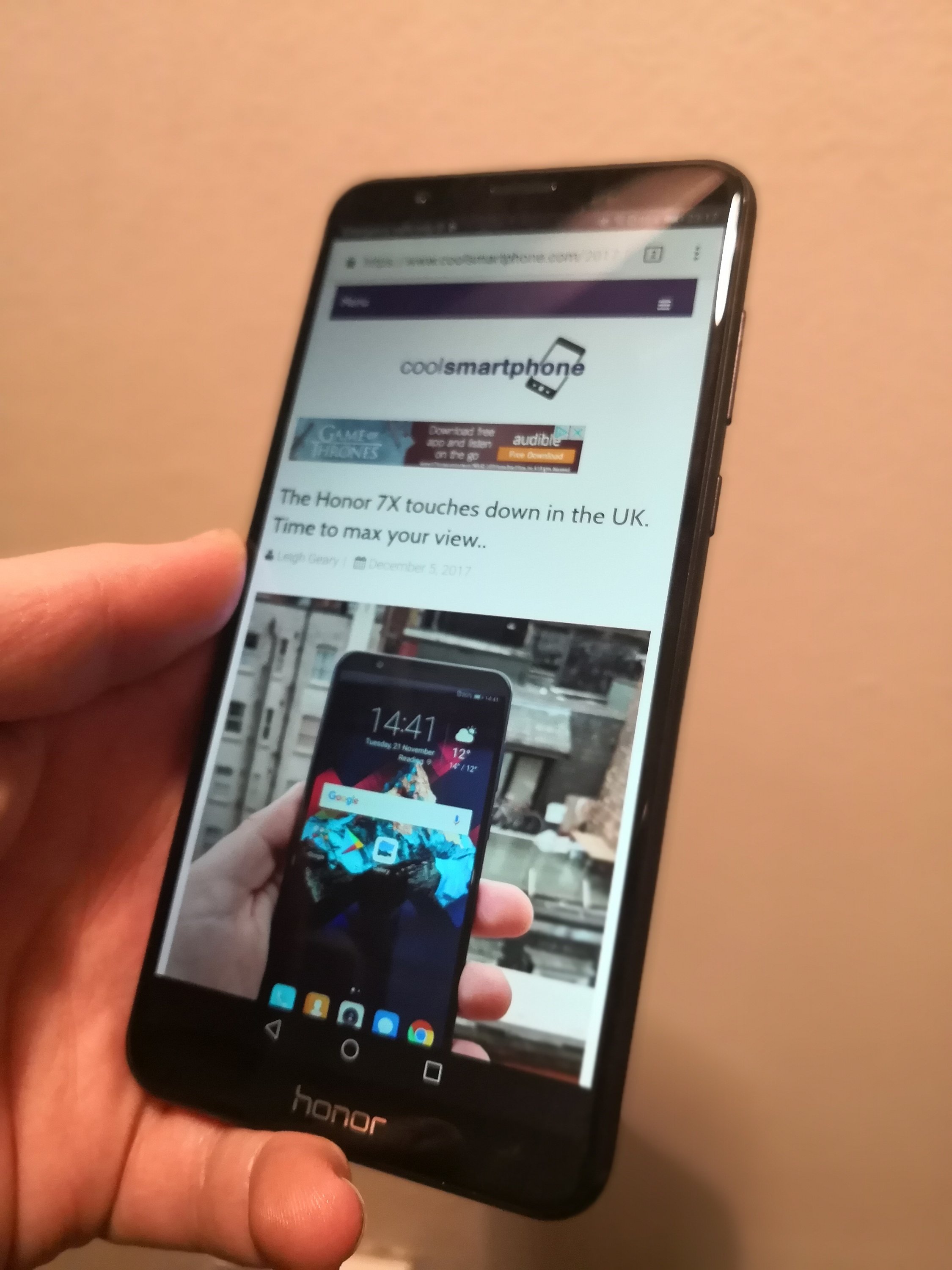 It was back here in the cosy bosom of Coolsmartphone Towers that I was then able to get the Honor 7X unboxed, and here it is for your viewing pleasure.
So now that I have unboxed the phone it's time to get on with the job of testing this piece of fine tech for you, our dear reader. This is a task that will not be undertaken by me alone as I have got a fellow Coolsmartphoner along for the ride in the form of Matteo our Chief Pixel Density Enthusiast, he is currently out in the sunny climes of the USA and will be returning to our soggier shores soon armed with a truckload of pictures from the phone and perhaps the odd salty tale.
So if you want to see what we think of the phones then check back in with us soon to find out.