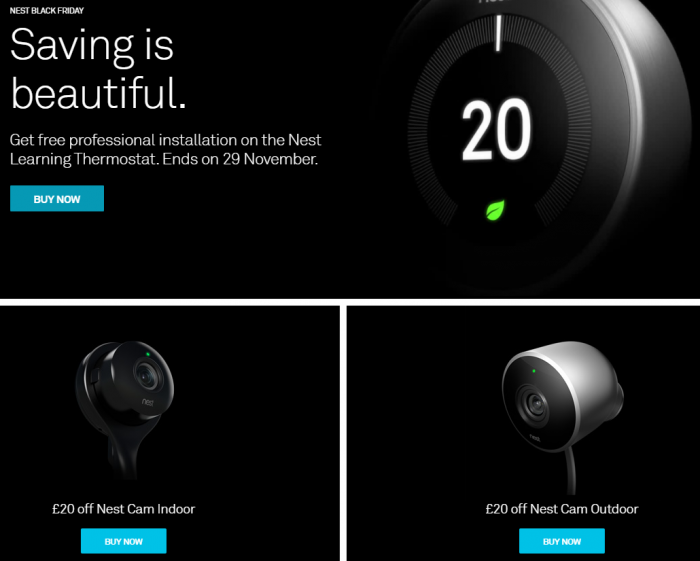 Fancy an intelligent thermostat? One that will know where you are and adjust the temperature in your house accordingly? One that you can talk to via an Amazon Echo to adjust the heating? The Nest thermostat is what you need. We reviewed the thing a while ago. Since then it's got a bit slimmer and more intelligent.
If you want to take the ride into the future, where artificial intelligence talks to you, controls your heating, drives your car and robots do your job, the Black Friday deals are the place to be.
Right now there's discounts on the outdoor Nest cam, which has £20 off (now £159) and £20 off the indoor version too. That's £139 now. The thermostat itself is now down to £219 and comes with free installation so some nice engineer will come and sort it out for you. It was £279.
Take a look at our earlier review of the Nest thermostat if you want to learn all about the tech and how it can help reduce your heating bills.