A little bit of me still whinces when the price tag on a phone is four digits long, and I can't buy an iPhone X myself because it would be worth more than the car I'm driving. That's just weird.
There's no getting away from the iPhone X though, and a lot of people will want one. The brand and the sheer fact that you have one in your pocket is what a lot of people are after. It's been priced highly, there's a high brand value attached and it's got an air of exclusivity about it.
We've had a look around at the deals. Let's be honest, even on a contract you're going to be paying a lot per month, but here's what we've found.
First, the iPhone X 64GB version. If you put £159.99 upfront then you can get a massive 30GB of data for £66 per month with O2. A £99.99 upfront payment and a £76 per month fee will get you a sizeable 26GB data on Vodafone and EE have it available for £179.99 upfront and £67.99 per month with 25GB data. If you want to pay for the handset only, expect to pay £999.
Next, the iPhone X 256GB model. If you pay £299.99 upfront with O2 then you can still get that 30GB deal for £66 per month. The Vodafone (26GB data @ £76 per month) and the EE deals (£67.99 per month with 25GB) are still obtainable, but you'll need to front up £239.99 and £319.99 respectively. If you've got money to burn, then you'll need £1149 upfront on handset only.
All of these are via Carphone Warehouse.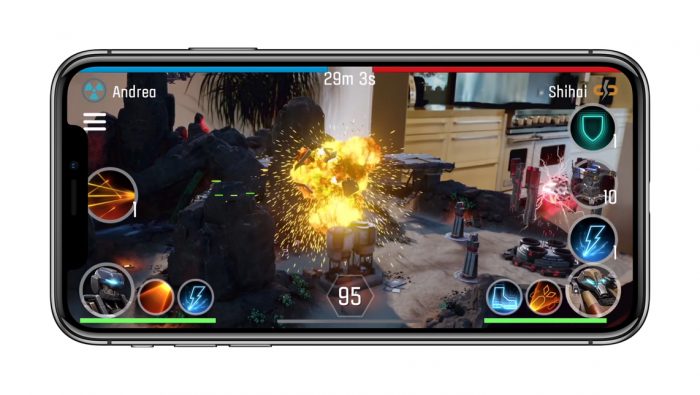 EE
Meanwhile, the networks have been in touch with us directly too. EE are keen to point out that their network is the only one offering Apple Watch Series 3 (GPS +4G) capability in the UK. If you can afford a big upfront fee, the 4GEE plans start from £57.99 per month. If you want a lower upfront fee, then you can have a look at their other deals. As an example, the iPhone X 256GB is £82.99 each month (ouch) with a "smaller" £79.99 upfront fee. This gets you 15GB of monthly data
If you want to pay even less up front, EE have a special introductory offer which gives you the iPhone X (64GB) with 100GB of data for the price of 25GB. That's £82.99 per month with a tiny £9.99 upfront.
Tesco Mobile
The MVNO is also getting in on the action, selling the iPhone X 64GB on a (wait for it) 30 month deal. However, this is called an "Anytime Upgrade Flex" contract (details here) and lets you change your tariff up or down whenever you wish. You can also upgrade at anytime in your contract to a new phone….. provided you pay off the cost of your current phone. As an example, you can get 4GB of monthly data and the iPhone X 64GB with 3000 minutes and 5000 texts/for a mere £52.49 per month. You can also get the iPhone X 256GB for £57.99 on the same deal.
Head to the Tesco Mobile website for more information.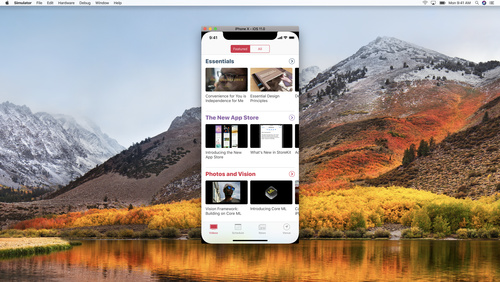 Vodafone
If you're looking to pay a bit less than the Vodafone deals I mentioned above, the lowest priced iPhone X 64GB package we could find comes in at £62 per month, with a £200 upfront fee. That delivers 4GB data and unlimited everything else.
Voda are keen to let you know that if you buy the iPhone X or the iPhone 8 / iPhone 8 Plus by 20th December 2017 (on a 16GB plan or above), you'll receive 10GB of extra data each month. Vodafone are also giving customers an extended 24-month warranty at no extra cost. Head to their website for more details.
Sky Mobile
Head to the Sky Mobile site for more details on this. They've got their "Swap12" and "Swap24" deals, which let you move to the latest handset every year or two. If you don't upgrade then Sky will reduce the monthly cost for the rest of their contract. They also do their roll-over data system so you get to keep unused monthly internet in "the bank".
As with BT (below), Sky add some extra benefits if you've got other products with them. In this case it's Sky TV, which means you get unlimited calls and texts. Prices on the iPhone X 64GB start at £42 per month, which gives you 500MB of data.
BT Mobile
£55 per month gets you 500MB of data (which, let's be honest, isn't enough if you're going to buy this thing) and that's with a £300 upfront cost on the 64GB version. The 256GB model is the same monthly price but with a £500 upfront charge. Both of these offerings have 400 minutes per month and unlimited texts.
You can get 3GB deal for £60 per month (unlimited texts and calls) with a £250 upfront on the 64GB model and a £350 upfront on the 256GB version. There's also a 6GB and 15GB deal for £65 and £70 respectively. Expect to pay £150 upfront for the 64GB version or £300 upfront on the 6GB plan, or £100 upfront for the 64GB version or £250 upfront on the 15GB plan.
All these prices are £5 cheaper if you have BT Broadband at home. Head here for the deals from BT.
Mobiles.co.uk
If you're hungry for yet more deals, head to Mobiles.co.uk, where there's some more O2 and some Three offers too.