A short while ago I had Virgin Media broadband installed at home. Like many, I had a TV, phone and internet package. I wanted better broadband speeds, and I got it.
However, the TiVo box wasn't something I "connected" with. There's definitely some odd and grating design decisions about how the remote control works and how the menus are setup. The "on demand" and "catch up TV" sections seemed to mash together, the "back up" button was small and off-centred, scanning channels took two button presses instead of one and it just felt like an American TiVo box which had been sprayed with something that Liberty Media thinks is a British flavour.


I liked the broadband. That always worked fine. Rock solid. Whilst I've had it I've actually seen engineers working on a lot of the Virgin cabinets in the area. It's got faster. Sure, there was a big chunk of variance in the speed, but it was still way faster than anything provided over the standard phone line.
Ahhh, that phone line. It seems that you can't get away from it. A lot of providers will be eager to sell a package which includes a home phone, a broadband connection, a mobile phone and a TV package. The thing is, whether you want it or not, you have to usually pay for the line rental.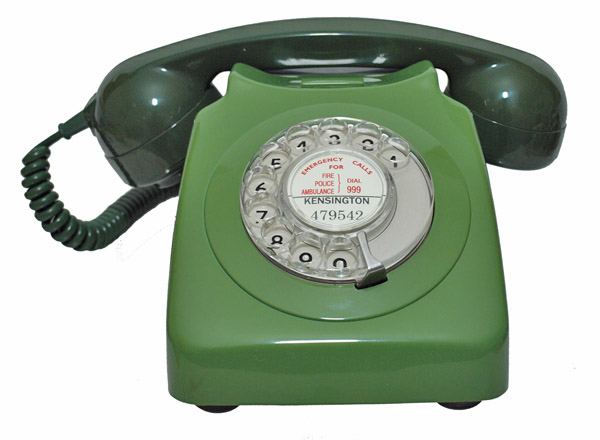 It's a throwback to years gone by, at least for me. Anyone remember paying rental for the home phone too? Those were the days. However, you're still paying a crazy amount – sometimes up to £20 – for a bit of copper cable to be attached from a telegraph pole to your house. It's now something that advertisers can't hide away in the small print. The Advertising Standards Agency (ASA) says that line rental must now be included in the price. So that "free" broadband connection you recently saw advertised from the likes of Plusnet is now showing as £18.99 p/m. That'll get you 17Mbps, and if you do use the phone you'll be paying massive 12.54p per minute to make even local calls. It's priced that way, I guess, to encourage you to have a call package too.
As I'm a bit of a geek and I've been messing around with VoIP (Voice over IP) for many years, I decided to take the plunge and cancel our residential Virgin contract, switching to the Virgin Business package I mentioned in May. It's £30 (ex VAT), which is £36 total per month, and you get the absolute fastest speed that Virgin can do. It delivers JUST broadband on the base package and nothing else. I went for base deal which gives "up to" 350Mbps down and 7Mbps up.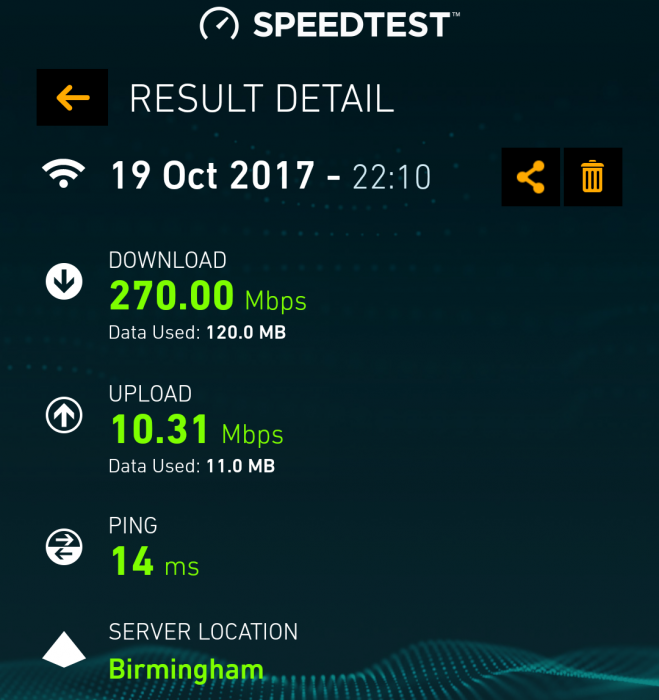 The fastest I've had so far, as you can see above, is 270Mbps down, but I'm getting a constant 10Mbps upload, which is faster than advertised. Oh, and let's not forget, there's absolutely no line rental. No phone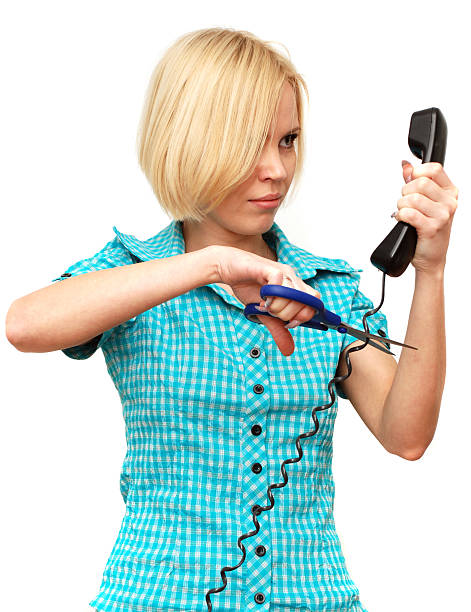 My plan is to use a VoIP phone instead, but with my well-known home phone number.
The road to this point hasn't been smooth. Virgin Residential and Virgin Business are actually two different companies, and they don't interact a great deal. I initially called Virgin Residential and they confirmed that, even though I was mid-way through a 12 month contract, I wouldn't have to pay a cancellation fee as I was moving to the same provider. Then, before I found out that the two companies don't talk to each other, I expected Virgin Business to do the handling of the migration. They didn't.
During my travels around the various customer service centres (they're dotted around the planet), I was told conflicting information about the cancellation fee, and despite assurances, Virgin Residential wanted over £130 to move. I called Virgin Business, who confirmed this was untrue, then I called Virgin Residential, who now started saying the exact opposite.
Yes. Confusing.
In the end I had to ask the Virgin Business rep to email me confirmation that no fees would be levied, then I forwarded this onto a Virgin Media Residential customer service agent. This seemed to do the trick but, I was now somehow the guy doing the project management.
I wanted to …
a) Cancel the TV package (my son watches YouTube kids and we're OK with the free channels)
b) Keep the phone line running so that I can port the number across to a VoIP provider
c) Migrate the broadband from "Residential" to "Business"
I'd managed, after a couple of weeks, to perform (A) and (C) but the request to keep the phone line active wasn't done, and Virgin cut me off instead.
This was bad news. Let me tell you why.
Line rental, as I mentioned before, is about £18.99 – £20 per month. You have to pay that even if you don't us your "line" for phone calls. Sure, I still wanted to keep our home phone number and use it every now and then, but I didn't want to pay around £20 per month for that privilege. So my plan was to move it to SIPgate, where I could pay precisely £0 per month because there is no line. You can read all about my quest to kill my landline here, plus you can brush up on what all this VoIP / sipgate business is all about too.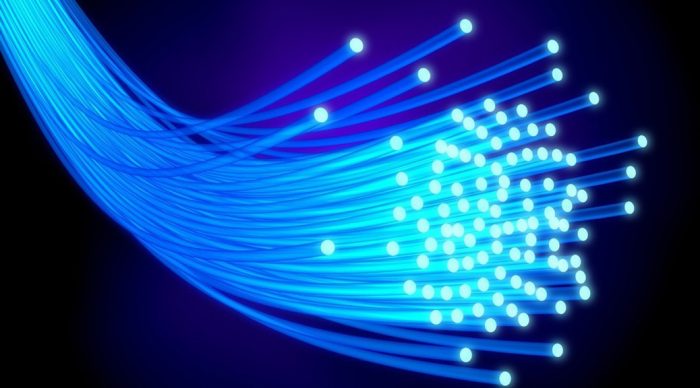 Because Virgin cut off my landline, the "number port" failed, and I was at risk of losing the landline number that everyone knew. So, last week, yet more calls to Virgin to try and explain that the landline should be reconnected. It has to be connected with an active service when the port request comes in, else it simply doesn't work
This was finally done earlier this week and now the request has successfully gone through.
So I'm one step closer, and next week it'll switch over time. My age-old landline number will be a VoIP number, available for use with a VoIP client on any mobile phone, on any Internet connection, anywhere. I could buy a call package, but instead I am going to pay the standard sipgate rates as rarely use the landline. It'll be just a penny a minute to landlines and 9.9p a minute to mobiles.
I have Freesat for my TV and a speedy broadband connection without paying any line rental. Sure, you could argue that I'm paying a bit of a premium for the broadband (£36 per month), but that does get me up to 350Mbps and everything is carried over it. No buffering.
Effectively I could soon remove the telephone box, cutting the wire and only having an internet feed into my house.
I'll keep you updated on the next stage.
Update – Here's the Hitron router that gets installed as part of the Virgin Business package..