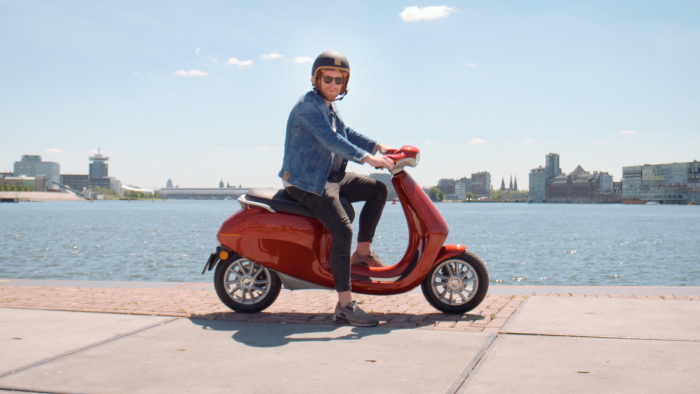 Last week I was reviewing a car and this week I'm getting a pitch from an electric scooter company. It's certainly different to my years of reviewing phones.
This one is an electric bike which can get you to nearly 28 mph in just 3.3 seconds.
Depending how many batteries you choose to buy it with, it also has a maximum 400km range – that's just over 248 miles. You can upgrade or downgrade the battery modules should you situation change. One battery will get you a 60km (37 mile) range, so if that's OK for your commute then you can buy an AppScooter with just on Lithium-Ion cell.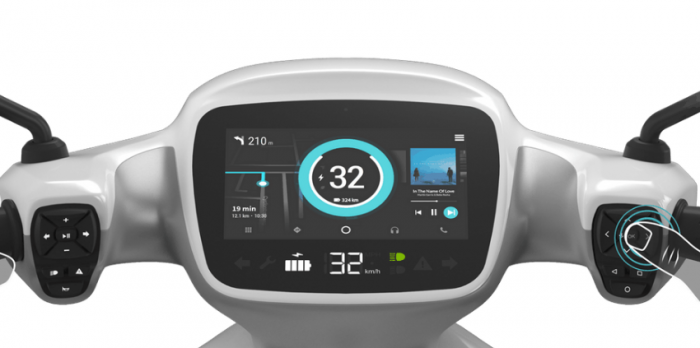 Ahh yes.. this is where it becomes a bit geeky. This scooter has an on-board 7″ screen which, along with an iOS or Android, lets you control your smartphone while you're steering the bike. It's also got safety features built into this system, so it'll prevent intrusive notifications whilst your mobile and will only enable safe controls. A GPS system is built in, as is Bluetooth, and you can snap photos or video and share via your social media apps (a bit like the Citroen ConnectedCam) or play music.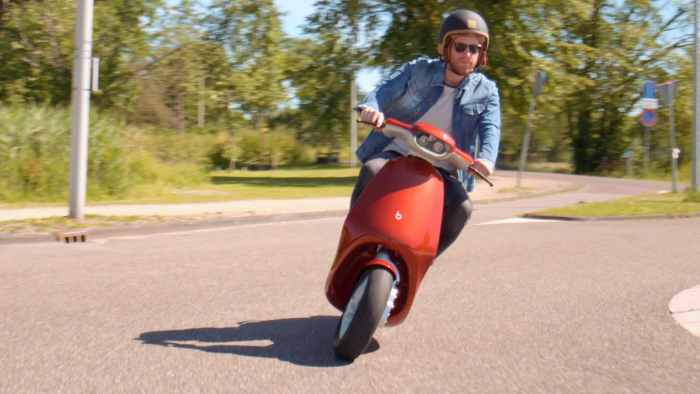 There's various drive modes and it's already oversubscribed (by over 200%) the fundraising campaign which was setup to fund it. It's expected to be ready for market in 2018, and is ideal for commuting around cities, reducing emissions and traffic.
If you want to get one of these, prices will start from €2990, which is around £2663. Their website lets you configure yours, and you choose between three motors (2kW, 4kW or 7kW) and select how many batteries you need. It also has a massive 65L of storage space, which they tell me can "fit a beer crate".
Well that's it. I'm sold.
Optional cooler or heating systems are available should these bikes be used by food delivery companies. Yes, it'll even get your helmet in. The handlebars also have a dual glove compartment with a built-in USB charger.
The whole thing weighs 80 kg. I've never been on a scooter, but I want one. 🙂