Recently we covered the new Avanca True Wireless earbuds, and Avanca has launched earbuds for the sporty types out there called the Avanca D1 earbuds. The earbuds have been designed not to fall out of your ears during sweaty exercise because that can drive you mad during an exercise session – trust me!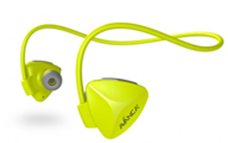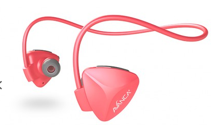 The headset comes with 3 different sizes of earbuds and 4 different colours to suit your style and so you can make it fit exactly to your needs. The removable all-weather protective covers protect the earbuds from dust and rain.
The compact control panels in the earbuds let you skip songs, change the volume and answer incoming calls. The headset automatically switches from music to call mode when someone is trying to reach you. The headset is equipped with a microphone, so there is no need to take off the headset to answer your calls.
The Avanca D1 can be purchased for £42.75 from Amazon.