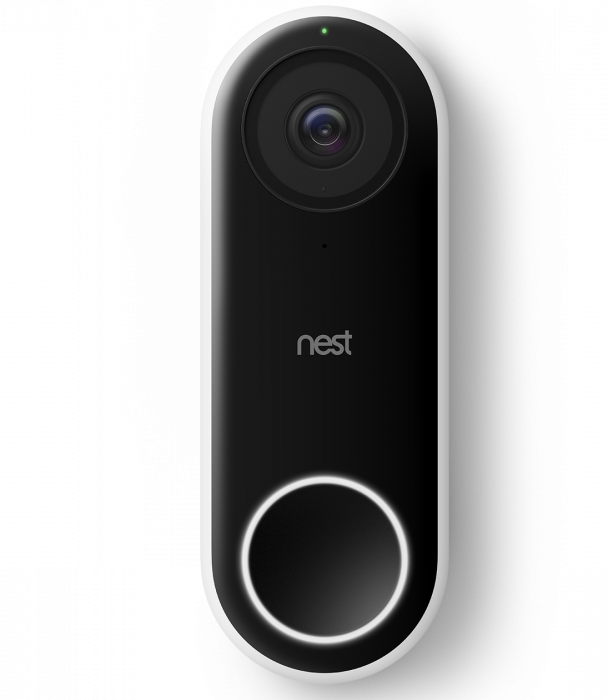 If you've bought into the Nest gadgets, this next big gadget from Google is definitely going to be on your shopping list.
This is a doorbell, and like all doorbells it'll sit right alongside your knockers to alert you to visitors.
Called the "Hello", it is a bit flashier than your average doorbell though. This is a two-way video doorbell and you'll be able to purchase it early next year. It delivers HD video via a 160 degree field of view and can detect people, informing you of true arrival even if they don't ring the bell. You can then talk and listen to them in high quality audio. Plus, as you'd expect, you can connect to it from your home and stream footage live.
The doorbell will light up when someone approaches and, if you subscribe to Nest Aware, it'll tell you who it is via the familiar face alerts.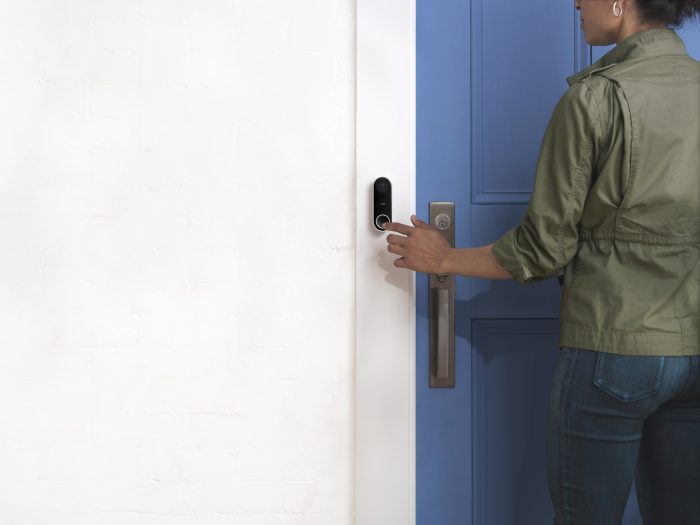 No pricing as yet. It's expected in Q1 next year. Find more details on the Nest blog.