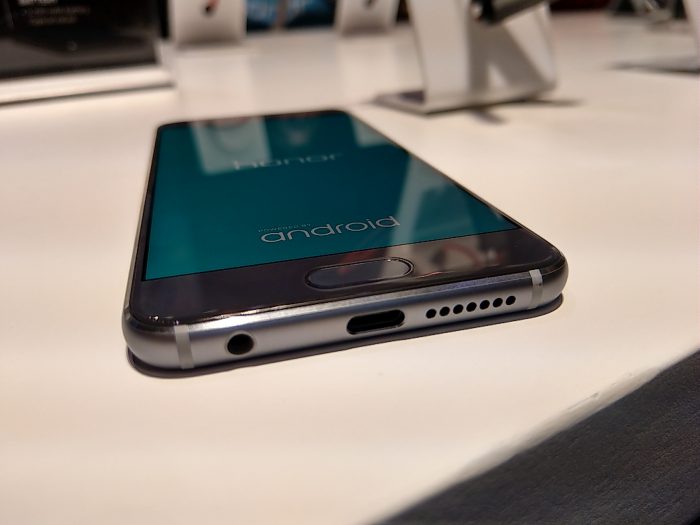 Right now I'm carrying around the Honor 9. It definitely ticks a lot of boxes for me. The battery life is decent, it takes great photos, it has a great screen, there's 64GB of on-board storage and it's pretty nippy too.
The blue or grey one is available on Three for £29 per month for 12GB of data and unlimited everything else. It's also cheap enough to buy one-off, with a £379.99 price-tag on vMall and a free Blue Band 3.
Back in June we hopped across to Berlin for the launch and we were suitably impressed by the handset. It looked the business (with that "light catcher" finish) and the Kirin 960 octa-core CPU (which has 4 x 2.4 GHz and 4 x 1.8 GHz means that you get a good balance between performance and battery life. If you were to look at the specs, you'd perhaps assume that this phone should be sold at a higher price point. Fast charging, 4 GB RAM, a microSD card slot, the 12 megapixel and 20 megapixel dual-optics (which, although not Leica-branded, are still very, very good) and an 8 megapixel selfie camera. You'd perhaps think £550 or more, right?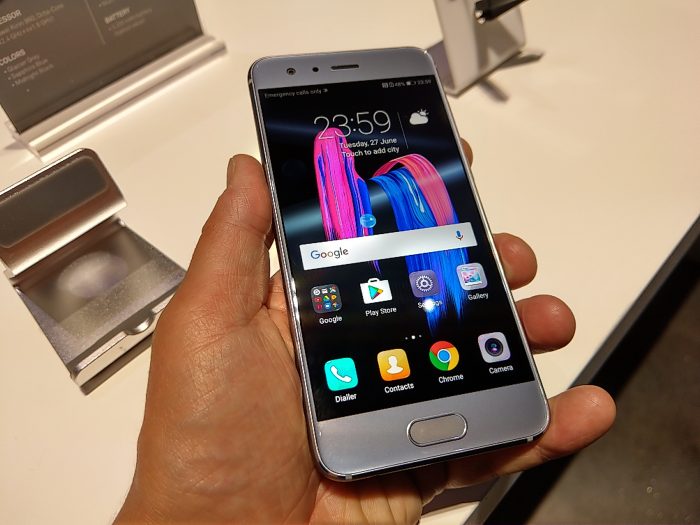 Not a bit of it. With a 5.15″ 1920×1080 IPS screen and that clever control system that builds the back and menu button into one key, I'm a big fan. £379.99 for this? £29 a month for oodles of data and a well-equipped phone? That'll do me.
The Honor 9 has won the "Best mid-range phone" in the 2017 T3 awards. I think it's classed as "mid-range" purely because it falls into a certain pricing bracket. For me, it's a high-end phone with a sensible price sticker.