LINDY Electronics have announced the NC-60 Noise Cancelling headphones in line with their wired equivalent of the BNX-60. The NC-60 headphones feature a 1.5m audio cable terminated with a 3.5mm stereo jack plug. They are powered by x 2 AAA batteries allowing up to 72 hours of noise-cancelling operation at 50% volume. LINDY claim that the technology can cut out 85% of the ambient noise around the unit when the feature is turned on.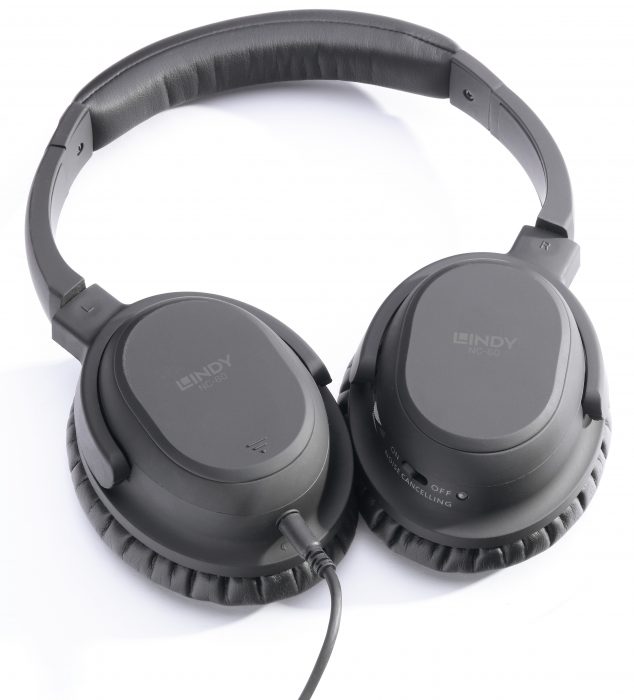 The headphones offer a wide frequency range from 20Hz to 20kHz which in theory deliver the full range of sound but we will try to get a pair to test to see how it matches up. The earcups feature a volume control and an on/off switch to allow or remove the noise cancellation; a blue LED light flashes to indicate it is in action. The NC-60 feature 40mm high output drivers with neodymium magnets.
The NC-60 is accompanied by a ¼" stereo-plug adapter and a dual-plug flight adapter – all housed in a small mesh pouch and a hard shell carry case that is perfect for on-the-go-use and long distance travel.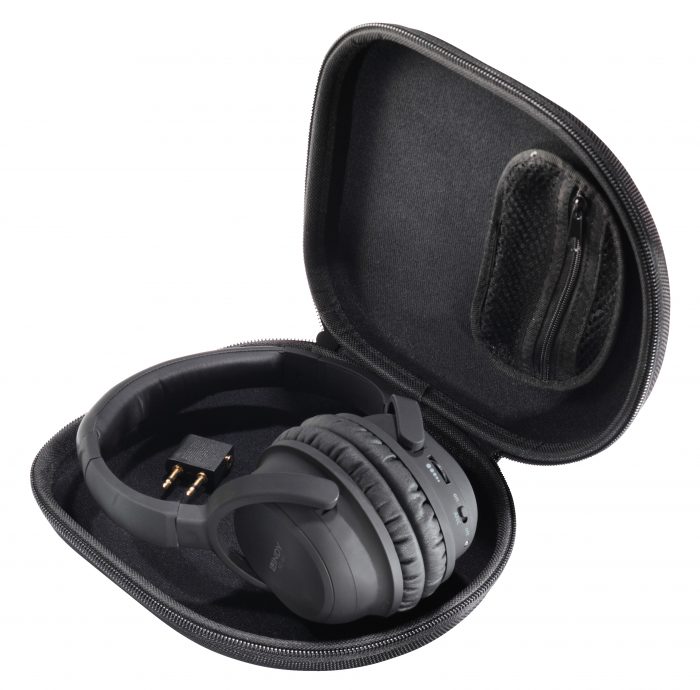 The Lindy NC-60 is available in the UK now, priced at £59.99 and can be purchased from www.lindy.co.uk