Now, let's be honest, that's a bit of a deal isn't it?
The SIM Only Advanced Plan package is a 12-month contract but, for only £16 a month, you get 30GB (tethering included) and you can do the Go Binge TV and music thing too.
This package also comes with the Three Feel At Home roaming, which is ideal for the intended customers who might be heading off for a boozy holiday.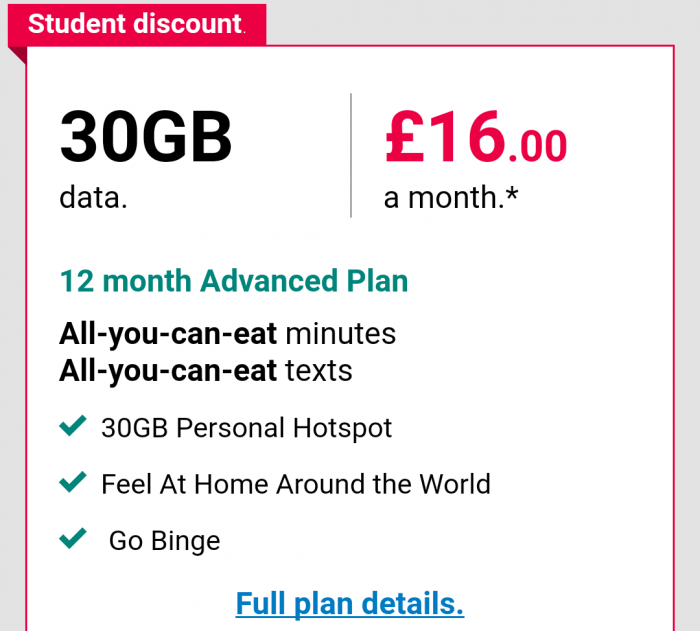 Yes, after the recent VOXI launch, it's another network delivering something just for a specific group, and this time it's students. To get this particular deal, you'll need to show proof of your student status, so an NUS card is going to be your friend.