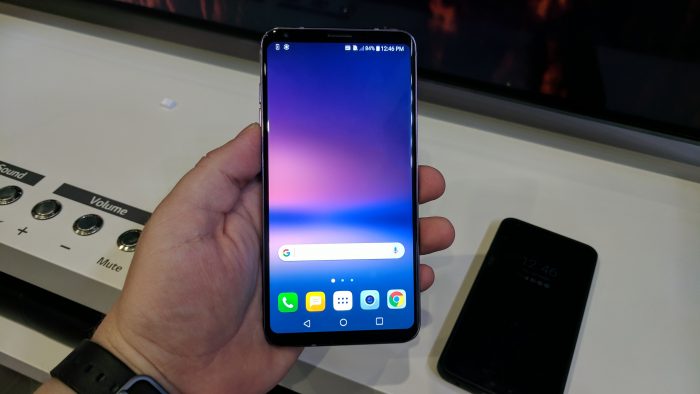 We've managed to get our hands on with the newly-announced LG V30. It's a big launch here at IFA for the company, but we're still not exactly sure whether it'll be coming to the UK. The closest we have is "key European markets". We're hoping..
Anyhow, here's it's all about what's important to you, the customer. A good camera and a great video experience. Smooth zooming during recording, and the ability to effectively become a movie director. Just pick a person or object and you'll have a beautifully smooth zoomed-in effect instead of the a jerky motion. It's nicely done, and that screen is sumptuous, with deep blacks.
Ken Hong, Global Communications Director for LG, is honest and up front about their mobile offerings. He tells us that, whilst they're not always the thinnest or the cheapest – it's about a choice. An additional choice in the marketplace. He's acutely aware that the iPhone and Samsung handsets are gobbling up a large portion of the marketplace, and tells us that LG is giving the consumer another way.
You can get all the information, including specs and the finer points of the additional camera magic, in our earlier post. For now, enjoy our hands-on gallery…