I got me some cables, baby. To be honest the people at Romoss have, to date, sent me around 20 emails about their products and they've been quite keen to get a review online, so here I have two of their cables. They should, for a lot of you, sort out a rather annoying problem with charging.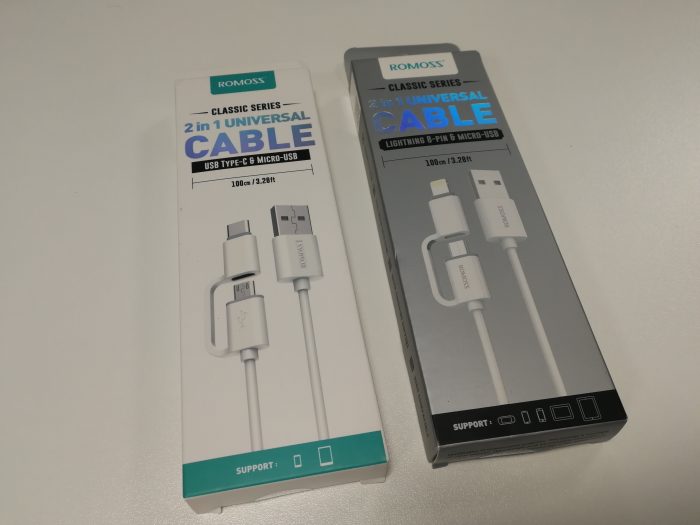 Why? Well, it's not supposed to be this way, but we're seeing different charging plugs for phones, Bluetooth speakers and tablets. One person in your house might be needing a microUSB charger, someone else might want an iPhone Lightning charger. It's all a bit of a mess, and I've not even mentioned the USB Type-C connector yet.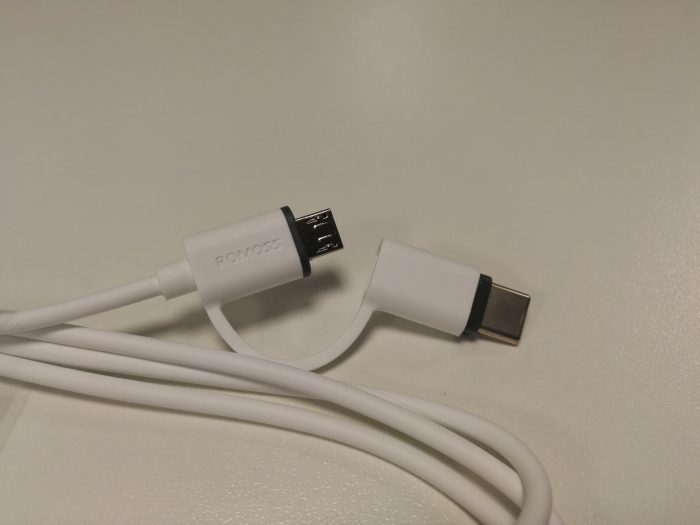 These two cables should help you with that, but let me first start by saying that they're £8.99 each (as I type) on Amazon. This first one has a microUSB charger and a USB Type-C charger plug. It's all very simple really. The microUSB plug is the primary one, and if you want the USB-C plug, you just put it on top of the microUSB one. Both cables measure 100 cm (a metre) and have a durable design which feels slightly rubbery. The USB Type-C connector is held on with a small lanyard so you don't lose it, and it basically does exactly what you'd expect it to.
In tests it supported the 2.1A fast charging perfectly and there was no heat or hint of a problem when charging the iPad and Honor 9 that I tested these cables with.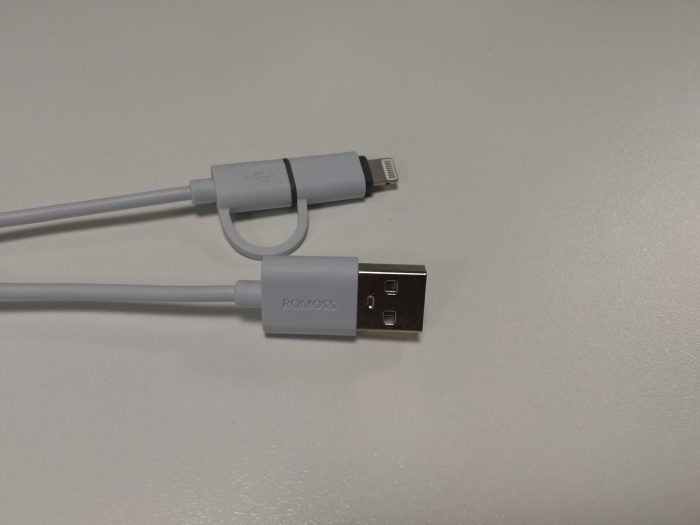 Ah yes, the iPad. This is where this second cable comes in. It presents a microUSB plug as default and, on top, an iPad / iPhone plug. Just slot the latter into the former and you're away. These things are ideal if you have a Bluetooth speaker or a portable charger (which needs a microUSB cable normally) and an iPhone / iPad. Instead of carrying two cables around, you just carry one.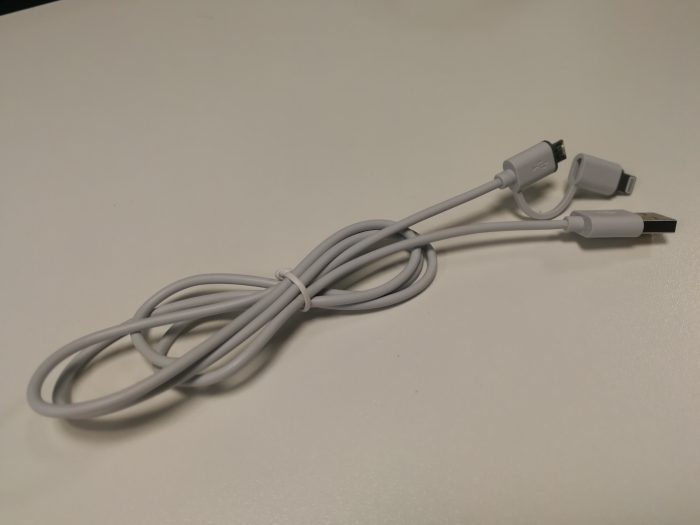 Get these from Amazon or head to the Romoss store for more of their kit. These particular cables did exactly what they should do, and they're definitely going to help to reduce your cabling collection at home, in the car or at work.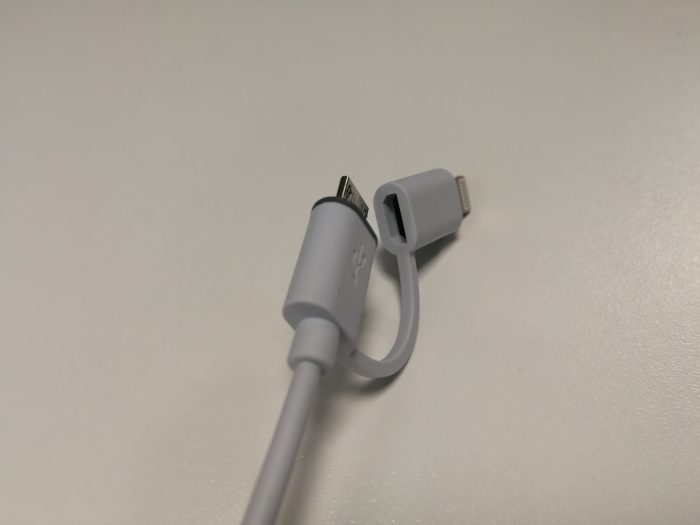 Don't forget, as we mentioned in the Romoss Sense 6 LED review yesterday, you get 30% off any of the 2-in-1 cables if you buy this portable charger.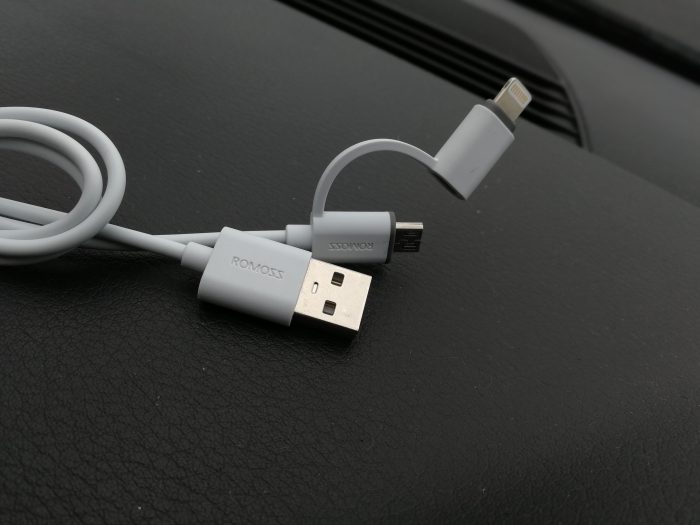 Romoss 2 in 1 Universal Cables Review
Overall - 91%
These 1 metre-long cables are spot on. Ideal for reducing two cables to one.