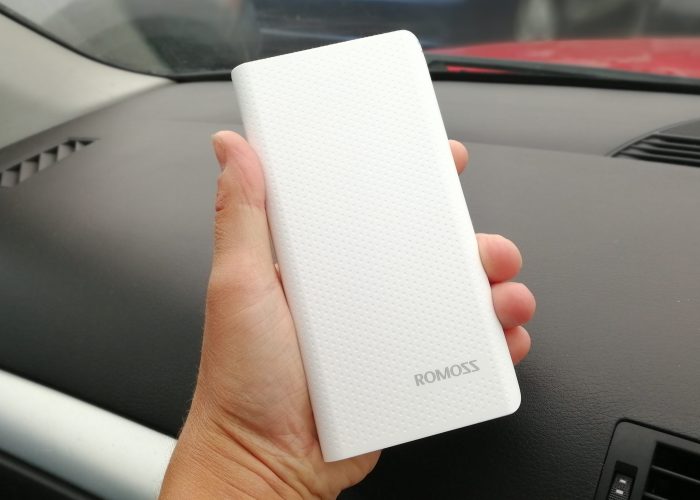 Despite clever power-saving features in smartphones, there's still one fairly standard rule when it comes to a battery. If you want it to last for ages, you'll need a higher capacity. A higher capacity usually means a fatter, bigger, heavier battery.. and people don't like that.
So people end up carrying two batteries around if they want more power. They have the one in their phone and a second one, which is usually called a "portable charger" or an "external battery pack". You charge that up, then you top up your smartphone with the extra battery and you get to spend more time Facebook-ing, Tweeting and browsing. Result.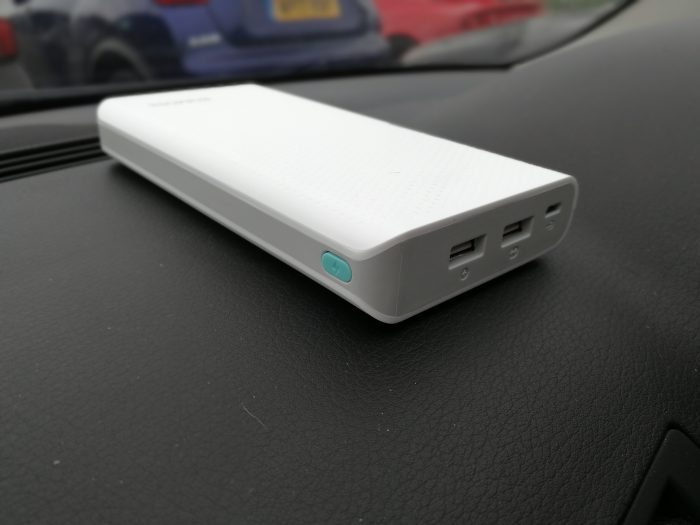 However, those portable chargers have the same size-to-capacity problem, and if you have one of those small ones it'll probably only charge your smartphone once or – if it's one of those thumb-sized ones – it might only top-up the charge on your phone, not fully recharge it.
This Romoss one, from Amazon for £22 as I type, is a chunky one. It weighs in at 458g, so you're not going to be getting this in your jeans, even though it will fit a pocket with the 16 x 8 x 2.3 cm dimensions. It pulled my jeans down, and in the middle of Sainsbury's that's not a good look.
To get going you're going to need to charge this from the mains. You don't get a charger for this but use any AC adaptor that outputs USB. There's a short USB-to-microUSB cable supplied and it accepts the full 2.1A input.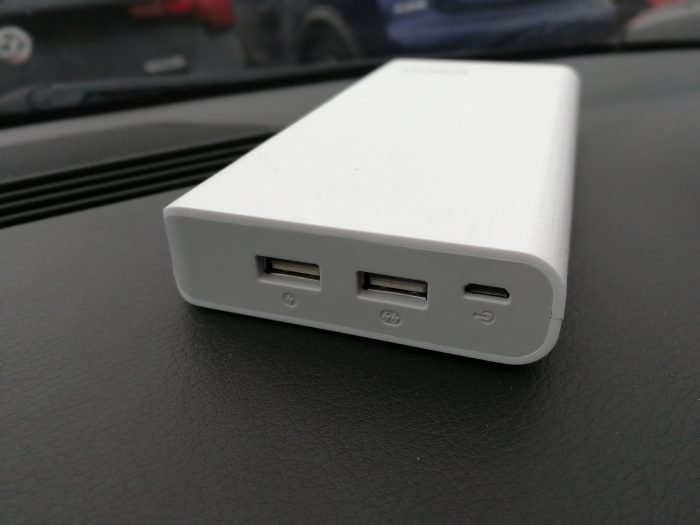 When charging you'll be presented with a read-out (from 0-100%) which tells you just how full the unit is. It'll also have a flashing "C" to let you know it's charging. When you're done, and if you ever need to check, you can keep an eye on the remaining charge by simply tapping the green button on the side. From absolutely nothing to completely full, presuming you have the full 2.1A USB charging, it took around 12 hours to complete (I left it on charge overnight).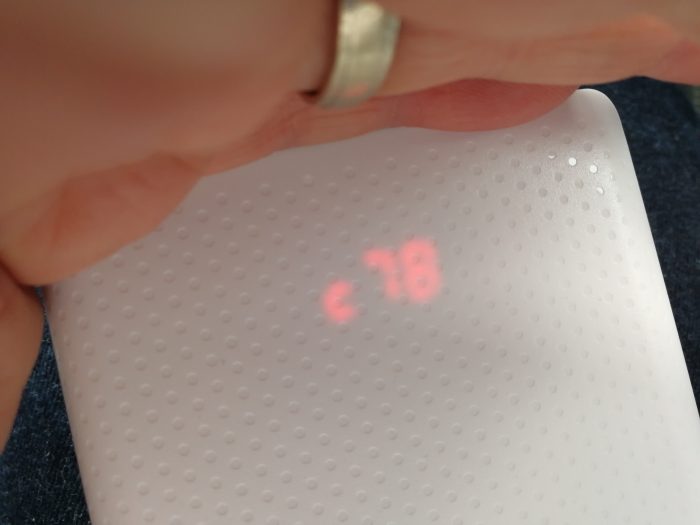 There's two outputs, and they're standard USB ports. You'll see them here next to the microUSB input that charges the 20,000mAh battery as I mentioned above..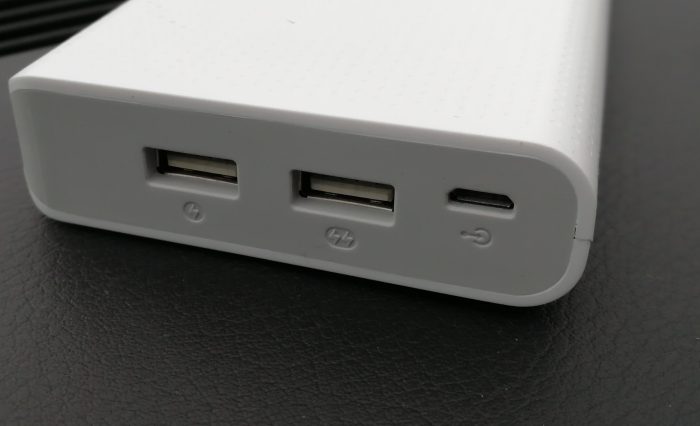 The charger automatically detects and delivers the most suitable current – up to 2.1A. It appears that the two USB ports deliver different amounts of current, with the USB port marked with one "zap" icon giving 1A max and the port with two "zaps" delivering up to 2.1A.
The 20,000mAh capacity is, and let's not beat about the bush here, massive. It'll charge an iPhone 6s from flat 10 times. You can work out how many times it'll do your phone by simply dividing your battery capacity (it's a 3,000mAh cell in the Honor 9 I'm trying at the moment) with the 20,000mAh total. In theory, if I have a week away camping, this portable charger can recharge an Honor 9 – from flat – over 6 times. That's enough to keep you going for the entire time you're away and, don't forget, it'll probably go for longer than that because you're going to probably have a bit of charge left in your phone when you plug it in.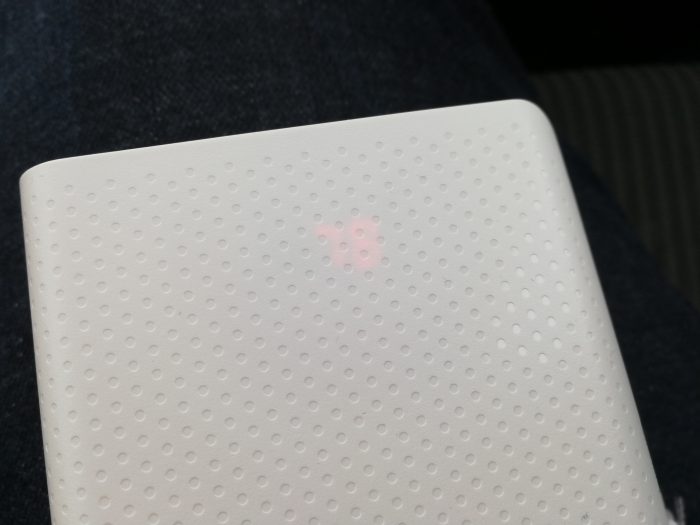 Overall this is a sturdy and good-looking charger which, although heavier than most chargers you've probably tried, will keep you and your smartphone, iPad and Bluetooth speakers; going for a long, long time indeed. Very nice.
Head to the Amazon listing to buy one.
But wait…. We've managed to get a discount code as part of this review, so if you enter ROMOSS17 at the checkout you'll get 15% off. The code is valid until September 3rd. Plus, if you miss this offer and end up buying it at the full price, you get 30% off any of the 2-in-1 cables that we'll be reviewing tomorrow. That code is visible from the power bank listing.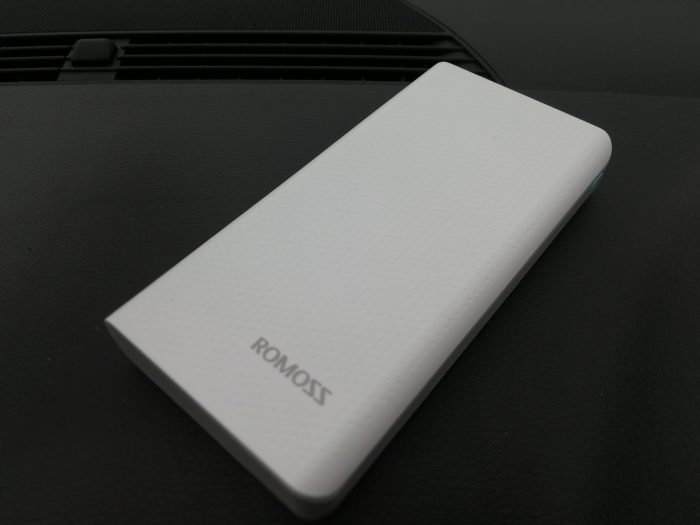 Design - 92%
Ease of use - 93%
Capacity - 97%
94
%
Romoss Sense 6 20,000mAh Portable Charger Review
A huge capacity means a little more weight, but this will see you through several days of flat-to-full charging with ease.