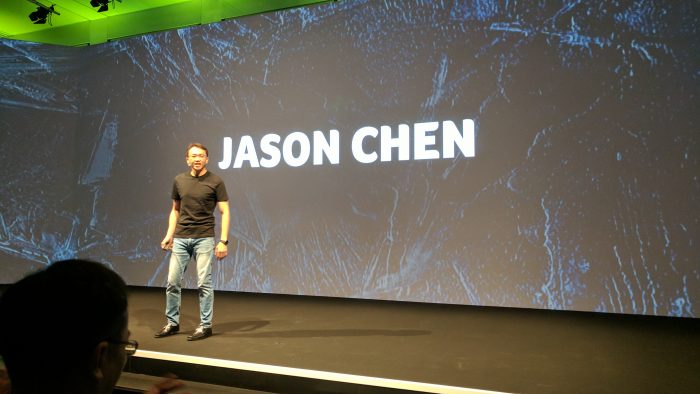 Today Acer had a packed press conference at IFA in Berlin where they threw an impressive product portfolio at the market in preparation for the 2017 holiday season shoppers. Acer's Jason Chen, the CEO and Chairman of the Taiwanese company, was on stage running the show and joined in different segments by representatives of Microsoft, Intel and other parts of his business.
When I mentioned an impressive product portfolio from Acer, I meant it. Let's go through the products announced:
Pawbo
The company which was announced to have been acquired by Acer at IFA last year seems to be doin well, and this time they are back in Berlin with three new pet products:
Pawbo iPuppyGo, a lightweight tracker that keeps tabs on pets' activity levels and wellness: think of this as a fitbit for your puppy.
Pawbo WagTag, a cloud-connected collar for dogs that keeps track of their location and monitors the environment around them. It's like a fitbit for older doggies who love to cover their loving owners in fluff and saliva.
Pawbo Munch, a smart treat-dispenser that works with the Pawbo+ allowing pet owners to interact with their pets, whether at home or from afar. A great way to make your pet fatter without needing to get up from your desk at work… making you fatter.
Are you considering getting one of these devices? Let us know on Twitter @coolsmartphone. We won't judge you too much, honest.
Let's play make the buzzword minestrone: cloud-connected internet of things AI-assisted machine-learning guided app-interfaced pet treat dispensers and monitors. What a time to be alive!
Acer Holo360 and Vision360 cameras
360 cameras are a growing market segment, and look as if they will be until the functionality is built into smartphones. Acer has two new offerings: the two LTE-connected 360-degree cameras.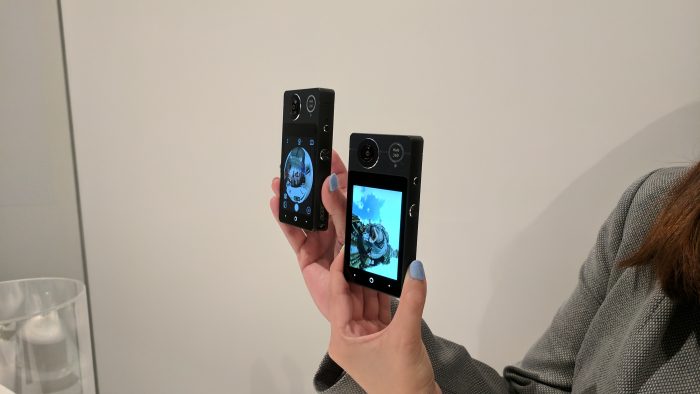 The Holo360 all-in-one camera that allows users to capture, view, edit and share with just one device. Just what we were looking for.
The Vision360 cloud-connected in-car camera, designed for peace-of-mind, and fun driving experiences. Sounds like a great way to beat road-rage.
Acer Aspire S24
The S24 is Acer's all in one PC, which has these main features, as detailed in Acer's press release:
Striking design elements include a 5.97 mm ultra-thin and borderless display portion and Champagne-gold accents, adding a touch of elegance and luxury
Powerful performance with latest 8th Generation Intel® Core™ processors and optional Intel Optane™ memory
Wireless charging area on the base supports charging for Qi-enabled devices
There is obviously still a mraket for these devices, and this one looks cool.
Acer Swift 5, Spin 5 and Switch 7 Black Edition
Moving onto Windows laptops and 2 in 1 products Acer announced more new devices. All powered by Intel.
The Swift 5 is a slim and light powerful ultrabook. When using this in person I was impressed, especially with the fact that it managed to fit in so many proper ports.
The Spin 5 is a yoga-like laptop which comes in 13″ and 15″ screen sizes. Relatively slim and light, powered by the latet Intel chipsets, the devices have had a lot of audio optimisation so as to deliver good adio whatever the form factor set to.
The Acer Switch 7 Black Edition is apparently the world's first fanless 2-in-1 notebook with discrete graphics. An interesting fanless liquid cooling system makes this possible, and the highlight feature was a pressure sprung kickstand.

Live Stream from the Acer IFA Press Conference
Acer are about to have their press event at IFA 2017 in Berlin. Would you like to watch it live?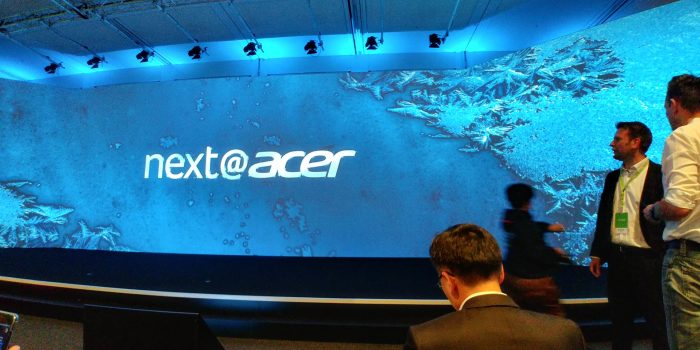 Here is the live stream!
Today's the day. See what's #NextAtAcer by tuning in to our global press conference, live from Berlin. https://t.co/e2qSOWdx9w #IFA2017 pic.twitter.com/x5Z7vaozgV

— Acer (@Acer) August 30, 2017