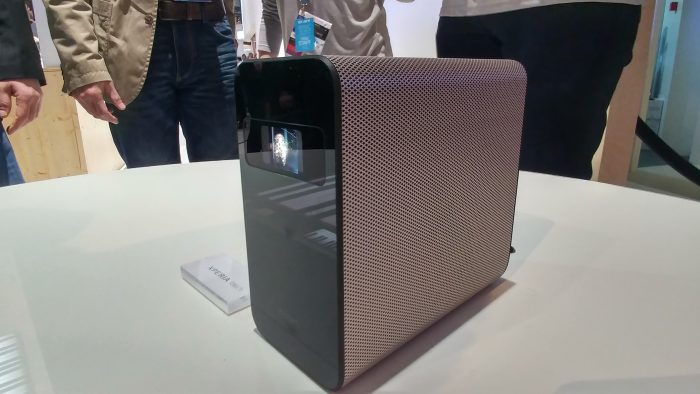 If you're following us on Twitter then, first up, thank-you. We think you're brilliant. Secondly, you should've spotted our earlier piece about the Xperia Touch in February.
It's a device which turns any surface into a touchscreen and, when I tested it (video below), I kinda wanted to smuggle one into my luggage and take it home from Barcelona.
You like it? You want it? Well, there is a price to pay. It's a big price too, but you can get it from either Sony themselves or via the Vodafone online shop. Once you've shelled out for one (and yes, I am delaying telling you the price), you'll be able to watch videos on your wall, swipe through websites on your table or update Facebook from your fridge door if you so desire.
There's just the small matter of the £1,399 price-tag.
Ah…
Yes. It's a lot isn't it.
A bit of me still wants one.