If the HTC U11 review sparked your interest, but you want a touch more storage space, today is the day for you. The one we looked at had 64GB, but now you can pre-order the unlocked 128GB version on the HTC website.
Now, we should perhaps point out that the 64GB version of the HTC U11 does support up to 2TB microSD cards, so you can easily get yourself additional storage by dropping in a card that way. As an example (and I'm not even looking at a cheap store), Argos do a 64GB card for £32.99, so you can get 128GB in the £649 64GB version by slotting that in.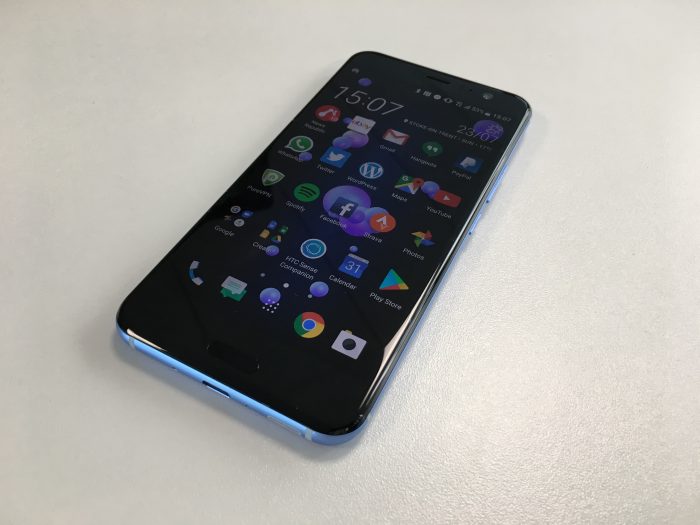 However, with the 128GB version, which is £699, it's dual-SIM only, so we assume you don't get a microSD slot because of that. HTC have sent us a press release that touches on the dual-SIM (no microSD) slot subject here…
The beautifully designed handset will boast a dual SIM and come with 6GB of RAM.
Currently they only have the "Solar Red" 128GB model set for the September shipping schedule, but the "Amazing Silver, Brilliant Black and Sapphire Blue" versions will be coming soon.
Don't forget to have a good look at our HTC U11 review to learn more about this handset. The 64GB model is available from EE and O2.