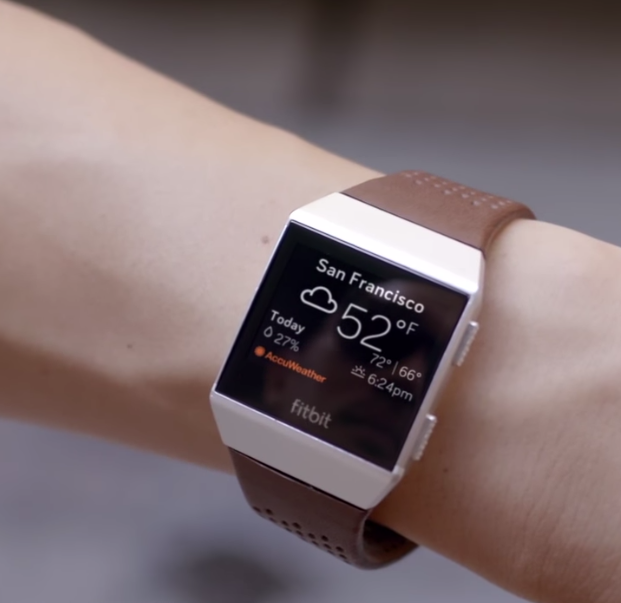 Say "Fitbit" to anyone and they'll instantly think of an activity tracker. Usually the name conjures up an image of a wrist-worn strap that'll keep an eye on how mobile you are. However, Fibit have just announced their very own health and fitness smartwatch, called the the Fitbit Ionic. It looks a but like this and, as you can tell by the image, is waterproof (up to 50 metres)..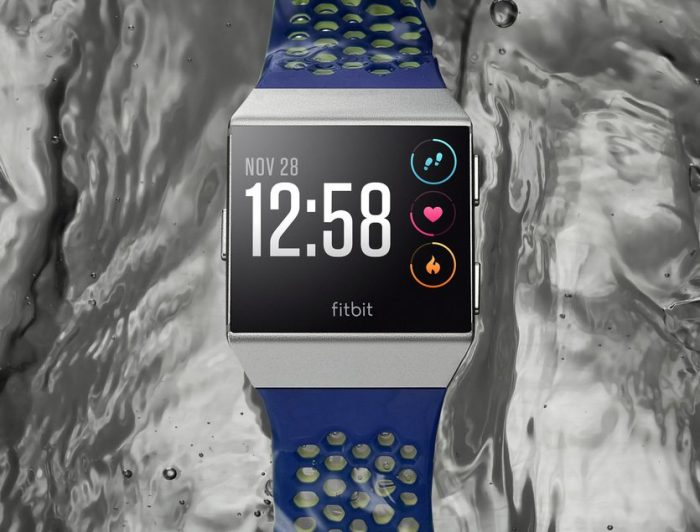 It comes with an SPO2 sensor, GPS, better heart-rate tracking and NFC. This means that you can go for a cycle and then pop into the pub to buy a cheeky beer via the contactless payment system. Result.
Not that I'd do that of course. Shhh….
The watch also has music (over 300 songs can be stored and played without needing a phone) and a notifications system for getting your latest tweets, calls, texts and more. The cost for all this? Well, it will set you back £299.99, and you can get more details on their website. Oh, and did I mention? Fitbit are claiming a 4+ day battery life!
They've sent us a cool video to show the watch in action. It features a guy that looks a lot like me…
The watch has a selection of very cool straps, including leather, sport and classic. Meanwhile, the watch is clever enough to track specific workouts to see real-time stats on screen. It'll also record sleep stages, resting heart rate and your cardio fitness level. Next year an Adidas version will appear.
It'll also connect to Bluetooth headphones, which leads us on to the the next Fitbit launch..
Fitbit's first ever Bluetooth headphones, built for fitness, are called the Fitbit Flyer. With Fitbit at the helm, you know that these will keep up with your sweaty exercise regime, staying snugly in your ears. Fitbit tell us that these have "a clear sound and powerful sound" and they're available on pre-order here but.. yowser, they're £109.99. Put this and the watch together and you're looking at over £400 of kit here, so if you have your phone in your pocket you could be running around with £1,000 of tech bouncing along.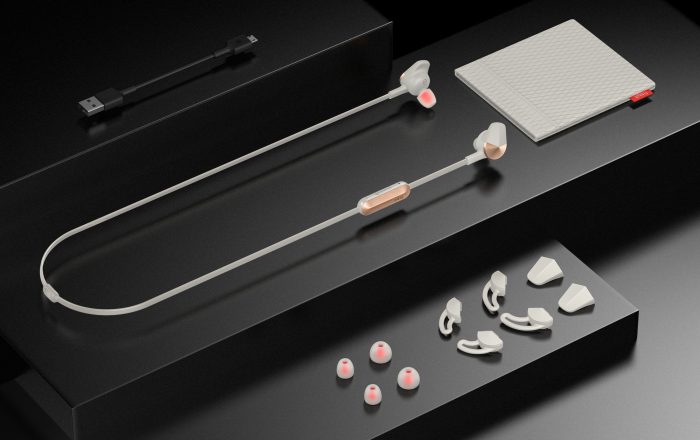 The Fitbit headphones include technology from "Waves MaxxAudio", which basically results in you having two sound profiles to personalise the audio output. Pair it up with your new Ionic smartwatch and you can hear your coach tips or music to keep you running or cycling along.
When you get home, Fitbit have also released the Aria 2 scales so you can weigh yourself. They connect via WiFi and will give you a clear picture of your health via your weight, body fat percentage and BMI. That'll be £119.99, also on pre-order. Here's a look at it..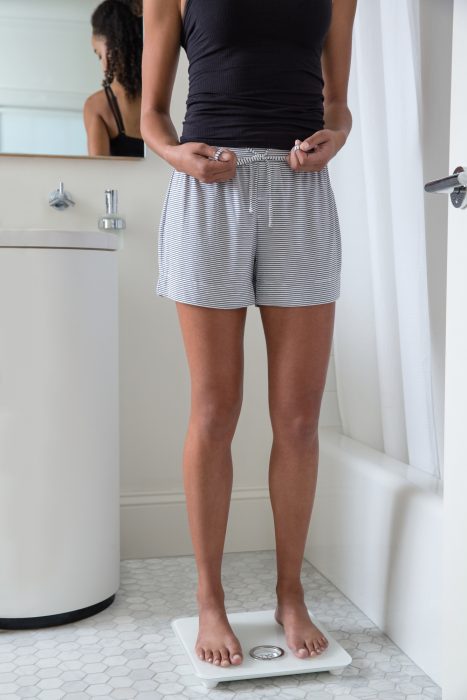 More detail in the press release below…