The Samsung Galaxy Note 7. Yeah. That didn't go well did it? It became famous for all the wrong reasons – appearing on warning signs at airports and generally becoming the butt of jokes involving explosions or fireballs.
Today marks the launch of the Note 8, and the Samsung Unpacked website will have all the details. You can also watch the event as it happens live right here, with a countdown timer below showing when it's going to start in your location..
https://www.youtube.com/watch?v=rD37VVMda88
What do we know about it so far? Well, we have the leaked image below (courtesy of Evan Blass) and EE have said that they'll be sniffing around it. Vodafone and Carphone Warehouse have also given us indications that they'll be ranging it.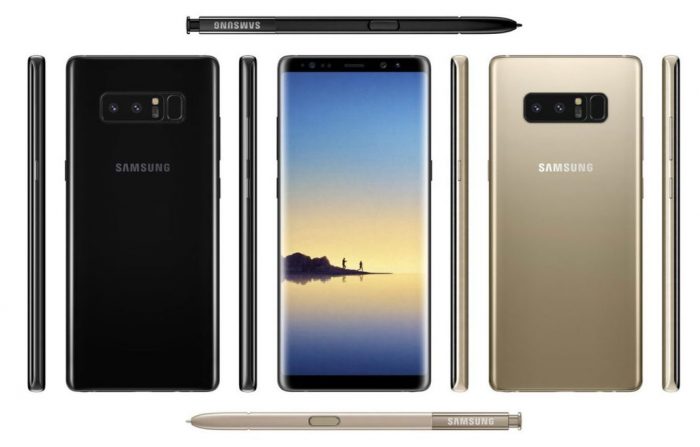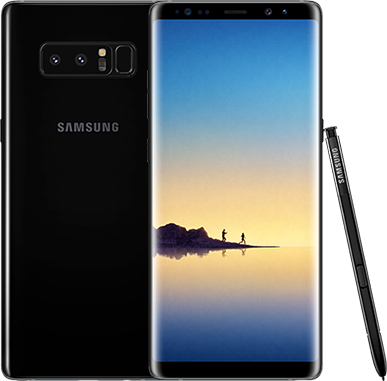 Update – The price is indeed £869, available in black or gold. A dual SIM version is also on offer. The dual camera setup means that you get better low-light shots and a 2x optical zoom via a telephoto lens. Both cameras have optical image stabilisation. Camera specs are confirmed as two 12 megaixel f1.7 units. Up front is an 8 megapixel unit.
Other confirmed details include a 10nm mobile CPU delivering Gigabit LTE (4G) and Gigabit WiFi. Put another way, you're getting an octa-core 2.3GHz Exynos 8895 CPU. It also has 6GB RAM, wireless charging and AKG headphones packing woofers and tweeters for excellent sound. The Note8 is both water and dust resistant, plus you get biometric authentication (an iris and fingerprint scanner are available) for extra security. It has 64GB of storage on board and can support another 256GB via a microSD card.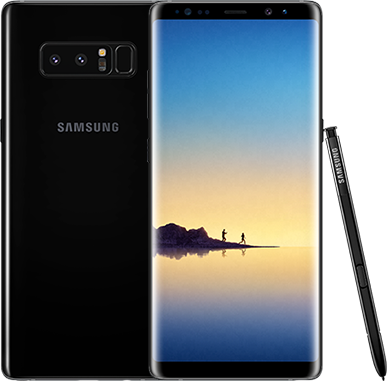 The screen is a 6.3″ Quad HD, 2960x1440p 18.5:9 aspect unit at 522ppi. Yowser. It has the curves and seamless body design you've seen on the Galaxy S8 handsets. Because of that aspect ratio, you can do "Multi Window" for multi-tasking. There's also "App Pairing" to open two preset apps in one tap. Nice idea that.
The Note8 has an S Pen which lets you create your own emojis and even make animated GIFs. A "Smart Select" feature lets you chop out the important bit of a video and share. Also, as it's a pen, you can be more precise when cutting around images.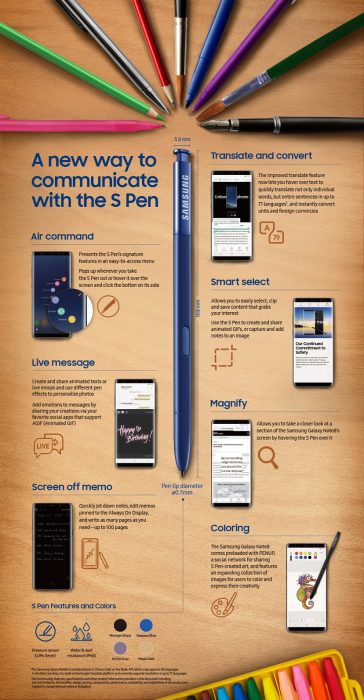 I also liked the fact that you can use the pen on the screen even when the device is "asleep". Draw on the darkened screen to make quick notes without having to wake the device or fire up an app. Cool that. All thanks to the Always On display.
It'll also let you annotate, capture and highlight items in a more natural way.
Powered by Android 7.1, it also has a headphone jack, GPS, NFC, USB Type-C charging and a 3330mAh battery.
Yes, £869 sounds like a huge pile of money. However, even though this is a great bit of kit, it gets somehow worse when you look at the monthly contract prices. Carphone Warehouse have it priced up at £64 per month with a £9.99 up-front charge for 8GB data or £49 per month with a £59.99 up-front charge for 5GB of data. Both plans include unlimited minutes and texts. You can also buy from Voda, EE, Sky, Virgin and Three.
Further details are available on the Samsung website. A lot of retailers are offering a free DeX Station so you can turn your phone into a desktop with pre-orders.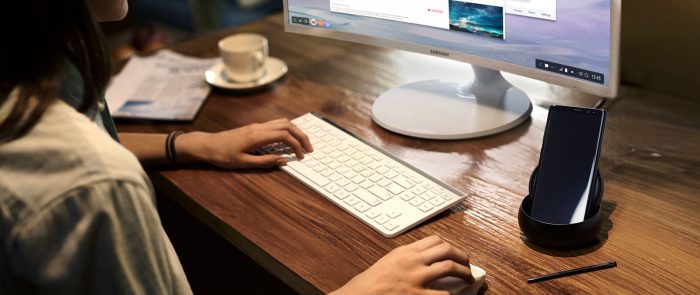 Full press release below..