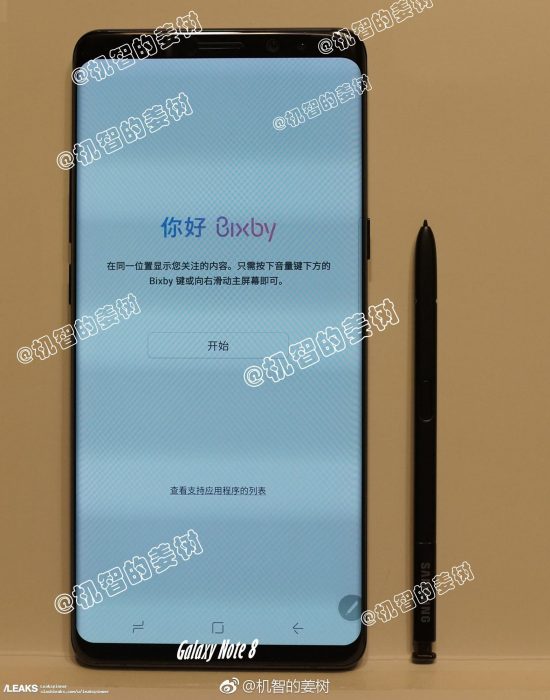 With invites going out for a Samsung launch on August 23rd in New York, we're seeing leaked information already landing in our mailbox. Not only that, but EE tweeted this which, let's be honest, would be a bonkers thing to do if you weren't going to be putting the thing in your shops.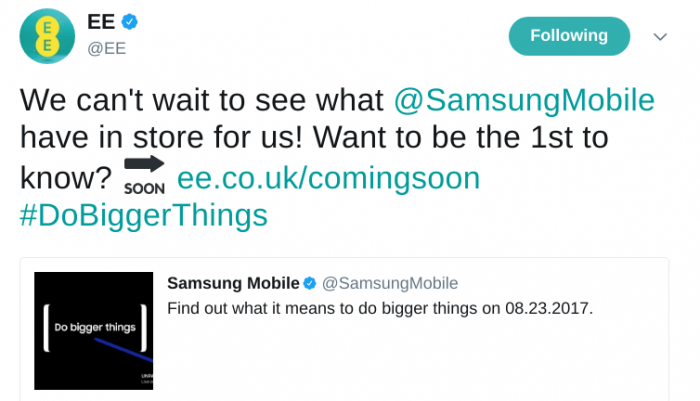 Leaks show that the Samsung S Pen has received some tweaks, allowing it to better respond to pressure levels and even translate selected text.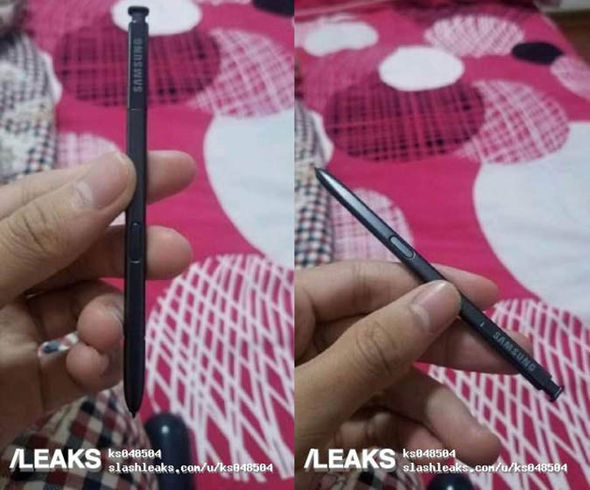 Pricing is expected to be around £850 (eye-watering) and will reportedly have that curvy "Infinity Screen" and, this time, a dual camera set up too (12 megapixel according to details we've received).
No, we'll try not to mention the poor Note 7 here. We'll not go over that whole "exploding battery" incident again. I'm sure that Samsung are keen to ensure that nothing like that ever occurs again,
Other leaked specs include that curved 6.3″ 3840×2160 Super AMOLED Infinity Display, a Qualcomm Snapdragon 835 CPU, 6GB of RAM, 64GB on-board storage, a microSD slot, fast charging, better Iris scanner, Bixby, a 3.5mm audio port and IP68 waterproof capability plus a 3,300mAh battery.