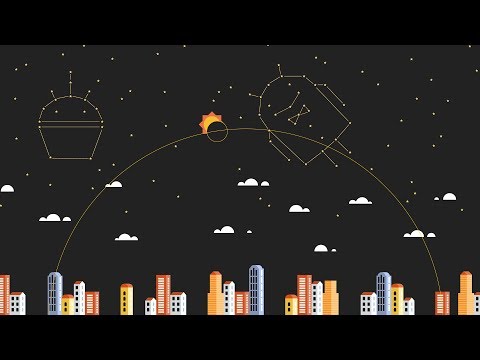 I've just got back from the Coolsmartphone canteen, where I've high-fived almost everyone because I've crow-barred the this song into the title of this article. For the uninitiated, head to the bottom for "Magic" by Pilot, and re-live the 1970's, baby.
But wait, before all that, we've had an email from Google. They're announcing the new Android O operating system. Yes, we knew it was all coming and combining it with the eclipse that is happening in the USA is jolly clever too. However, we now have further details on the features of the new OS. First, a promotional video…
What's inside ? Well, here's the details of what you can expect in the new operating system…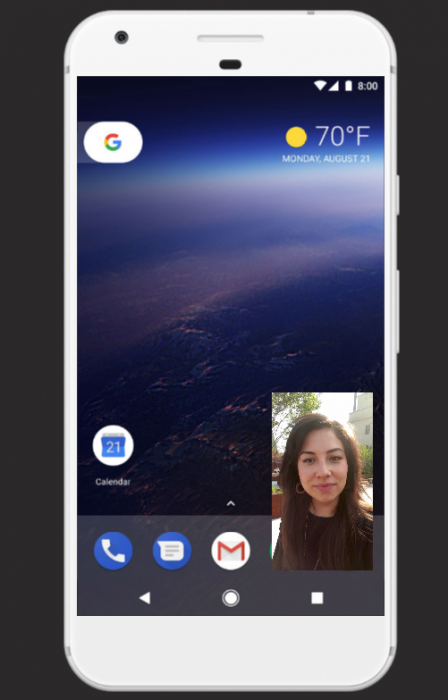 – Picture-in-picture
We've seen this on a lot of smartphones already, and it's heavily pushed in handsets with 18:9 screens. Here though, it looks a bit like the above and the system will let you do two things at once – browse the web in one part of the screen whilst watching a YouTube video or conducting a video call in another. It's almost like having two handsets.
– Android Instant Apps
If you're anything like me, then you'll be more than aware of the pretty frequent app install process, which goes a bit like this…
1 – Download an app, find out it's rubbish, uninstall it.
2 – Download another, find out it's equally terrible, probably forget to uninstall it.
3 – Download a third, find out it's actually quite good but… AGH THAT WAS A PAIN
With Android Instant Apps, you get to use apps without actually downloading them. Ta-DAR!! Magic eh ?
– Notification dots tweak
You can now see what's new by pressing the notification dots, and easily clear by swiping away.
– Enhanced Autofill
This now remembers your logins to quickly get you into your favourite apps.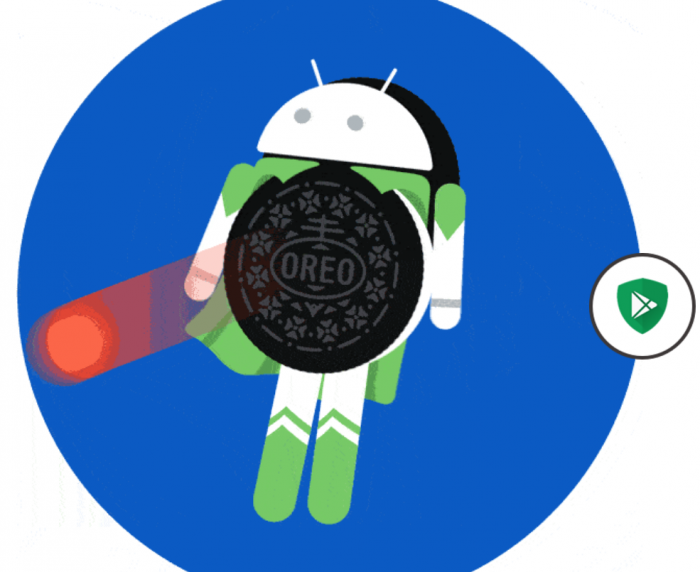 – Security
Google Play Protect and the security status is now built into the Settings screen. You may have already seen Google Play Protect in Google Play – this detects and removes harmful apps by scanning over 50 billion apps on 2 billion devices each and every day.
Find My Device is now baked in (remote locate, lock, wipe).
– Speed
Android O boots faster and limits activity of background apps which aren't used often, freeing memory and prolonging battery life.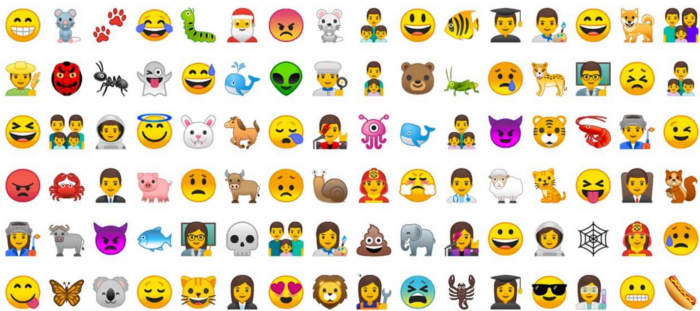 – Emojis !
A redesigned emoji set includes over 60 new emoji.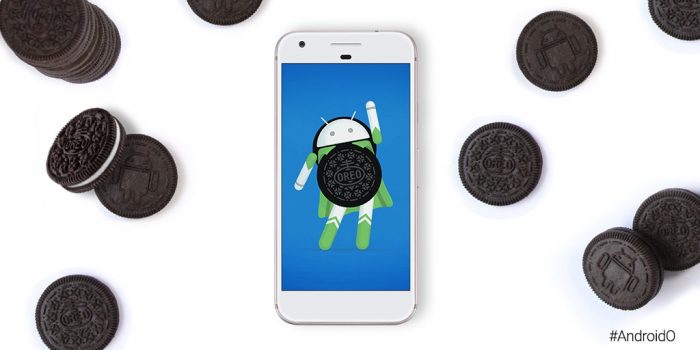 There's a few other extras too, including a WiFi Assistant which, when you connect to an open WiFi hotspot in a cafe or store, secures your connection via a VPN back to Google. Hmm.. interesting. Good idea that, and I'm surprised it's not given more attention. I'm also interested by "Project Treble", which is – according to Google …
The biggest change to the foundations of Android to date: a modular architecture that makes it easier and faster for hardware makers to deliver Android updates.
Let's hope this means that we all won't have to wait quite so long in the future for updates to the OS.
Extra accessibility features have been added, there's now downloadable fonts and you get a finer control over which notifications can appear and how obtrusive they are. You can snooze them too.
Also, if you do choose to download and install an APK to side-load, it won't run without your permission.
But when?! When do you get all this fun? Well, Google tell me that Pixel and Nexus 5X/6P builds have entered network testing. Google are expecting the update to roll out in "phases" "soon" alongside the Pixel C and the Nexus Player. As for everyone else, well, you're going to have to wait, but at least you can learn more here or listen to some music to pass the time..