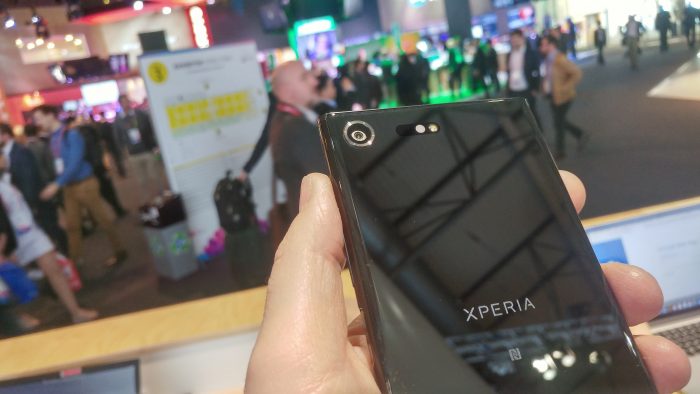 Try as I might, I've been unable to loan a Sony Xperia handset so that we can give you a review. At the launch during Mobile World Congress I was, however, very impressed by the build quality and the sheer speed of the thing, which in tests could pull 1Gbps over the EE network.
It comes with a 4K UHD 5.5″ 2160×3840 pixel screen, that fast Qualcomm Snapdragon 835 CPU, 4GB RAM, a 19 megapixel Motion Eye unit camera, DLNA, WiFi, Bluetooth 5.0 and a 13 megapixel selfie shooter.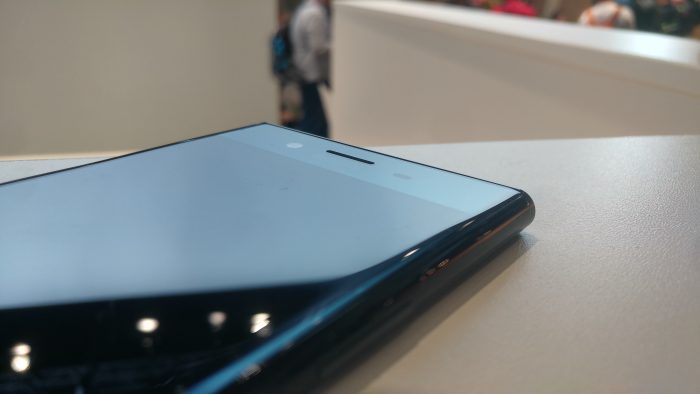 Luckily, last week, I actually got to play with one of these for around an hour. The camera was particularly impressive and my friend, who I sadly don't see that often, was singing its' praises. At 195g it doesn't feel to heavy but definitely has a "presence" and feels incredibly well built. It's also water resistant (IP65/68) and has the Qualcomm Quick Charge 3.0 for speedy charging.
Inside you've got 64GB of storage to play with and a microSD slot for more. But, although I wanted more time with it, I was here for a reason. My mate had bought it with EE and now wanted to unlock it so that he could use it on a different network. His employer were offering him a plan, but it wasn't with EE, so he wanted to put a new SIM in.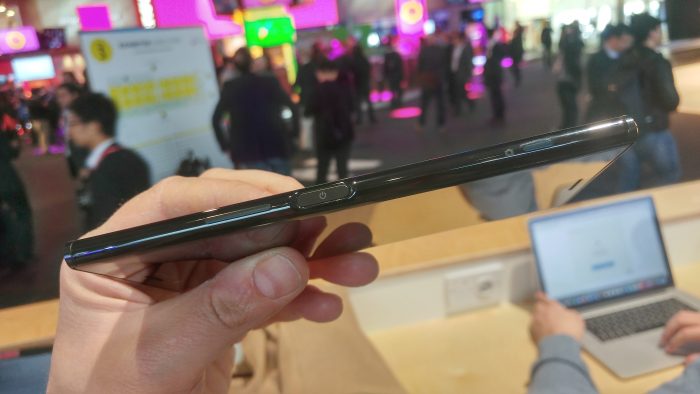 As with many networks, the phone is locked to the network you've purchased it from, so you can only use the phone on that network. Unlock the phone and you're free to switch to a competitor, and possibly reduce your monthly outgoings by getting a SIM-only plan which will give you more for less.
I headed off to unlock Sony Xperia XZ Premium with Codes2Unlock.com. It's just a matter of choosing your phone make and model, then telling them which network it is currently locked too. Although there's the usual market stalls and mobile shops in the high street that will offer unlocking services, I tend to prefer the online store as I have a bit more confidence and I can make sure that I've got a 100% money back guarantee with this particular site too. Click through and you'll then need to just put your IMEI number in. You can get this by simply dialing *#06# on your phone and it'll pop up. It's a unique identifier for your mobile and it's essential when properly unlocking your phone to have this.
After adding your name and your email address, it's just a matter of paying. Once you paid the required amount for this, it takes between 1 – 3 days to come through. Credit/Debit cards and PayPal payments are accepted.
Once you have done this online via any of the trusted sites like Codes2unlock.com or GSMUnlockhub.com you will get the codes on your email with few simple instructions to unlock your Sony Xperia XZ Premium.
Since doing this, my mate has now gone back down south to work and has let me know that the unlock code came through fine. He followed the instructions from the company and it only took a few seconds to successfully unlock, giving him the freedom to switch to another network or, if he wanted to, get more money when selling the phone on.