Many of my friends are still holding on to their rather dented and slightly battered iPhone handsets. They've dodged the iPhone 7, some have even skipped the iPhone 6s, in anticipation of the "big one" – the iPhone 8.
Rumours are always to be taken with a large amount of salt. Leaks will come, but often contradict themselves, and there's no guarantee Foxconn's rogue insiders share up-to-date details still present in the current design.
No matter though, because that doesn't stop us from pressing F5 obsessively or subscribing to yet another RSS feed.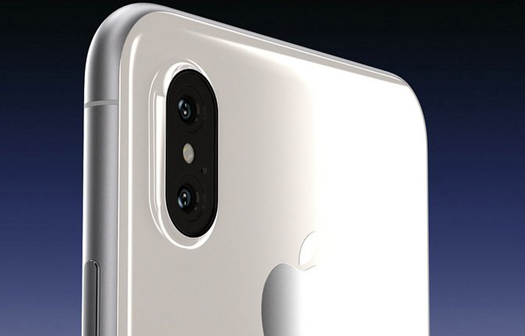 Once mock schematics hit the web, the flood of information can get a little confusing. No one is truly sure if we should trust one reliable Weibo user over the other, or if we should just stick with the basic features promised by Mac Otakara. That is — until high-quality mock ups start to appear. Then we can start to piece together the relevant leaks and leave behind the baseless rumours.
The latest of which to help us create a firmer idea of what the iPhone 8 looks like comes from a
YouTube channel called EverythingApplePro. The user received a prototype based on leaked CAD files, and it looks like the real deal. Even the YouTuber notes in the video that it feels like a real iPhone too, as its glossy glass and aluminium body creates a realistic alternative to cheap plastic models.
The prototype brings us closer to an outright confirmation that the 8's rear facing camera is positioned vertically on the left-hand side aligned with the phone's speakers. It's the first iPhone to ever have this orientation as every previous generation has a horizontal rear facing camera with its speaker off set on the backing.
Flipped around, the prototype shows off the largest display on an iPhone yet, with near bezel-less borders and the complete lack of a home button. This corroborates previous leaks that hint at Apple's attempt at an edge-to-edge OLED display, though there's no way to confirm a haptic Touch ID will be present in the display or repositioned to the back.
This unique placement of both the bezels and camera guarantees you won't be able to re-use any case or skin from a previous generation once you get your hands on the 8. Even high quality iPhone 7 skins won't fit, as they're designed according to the precise dimensions of the 7. Premium skin designers like dbrand will wait until they have reliable blueprints confirmed by Apple before they start creating iPhone 8 skins. Unverified CAD leaks are not enough. Until that happens, the makers at dbrand will continue to tailor-make iPhone skins according to each current generation's specifications.
Unfortunately, despite how cool the prototype looks, it's obvious Apple hasn't had a hand in its manufacturing. Small details tip us off, like the slight indentations surrounding the Apple logo and the rear camera. These clunky lines disrupt the typical ultra-sleek minimalism we expect from the Cupertino-based company.
This prototype is still the closest we've managed to get to a potential iPhone 8, but that doesn't mean we haven't left behind baseless rumours and speculation. We'll be dealing with fake 8 news for months to come. Even the realistic prototype surfaced at the same time as another blurry photograph was posted from a Weibo account, but its pixelated image suggests the pic was doctored in some way.
Most experts aren't fooled, recognizing the photo as a poorly Photoshopped iPhone 7 but it still makes your job of monitoring the 8's progress a lot harder. Sadly, we can expect more users posting unsubstantiated and outright bogus information, claiming them as real leaks for their 15 minutes of fame.
Real or not, anything labelled as an 8 mock-up will get a lot of traffic, as people are waiting anxiously for the 10th anniversary commemorative iPhone. Shockingly, it's not just you checking in on Mac Rumours every day. All eyes are on Apple as we approach the fall. Citi and Instinet recognize there's a huge demand for the upcoming generation, as their latest analyst notes reveal record-low upgrade rates in the lead-up to its release.
Whatever it ends up looking like, we know the 8 will likely break records. At least, with the latest prototype reveal, we won't feel too upset about throwing our money at Apple.