If you saw my earlier story, you'll know that I'm having a bit of an epiphany. Why, just why are we paying nearly £800 for the likes of the Samsung Galaxy S8 + ? It's a bucket-load of money, and whichever way you look at it, the top Android phones that people tend to go for are still going to cost £400, £500, £600 or more.
That's a stack of cash, but for much, much less you can get a different Android phone with specs and looks that match – or at least come extremely close to – those big-name brands.
Today I had an email from Mike Phillips. He pointed me towards this Xiaomi Mi MIX 5.5 handset. There's also a bigger version available with a 6.4″ screen but, let's not go crazy eh? 🙂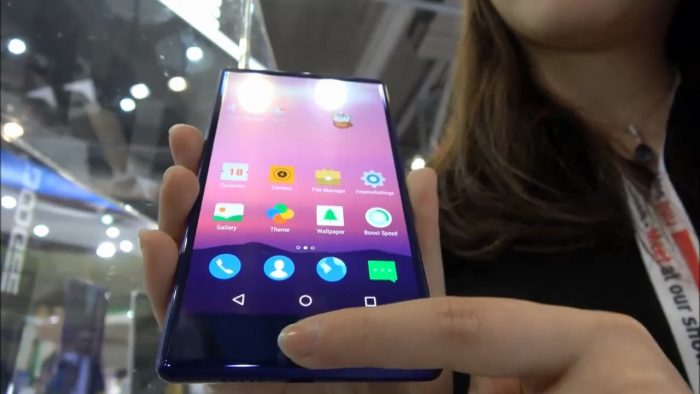 I'll be honest, yes it's from Banggood.com and you'll need to keep your fingers cross that it gets through customs without being opened and a big fee being applied, but … have a guess how much this is. Go on. Have a think.
It'll do 4G, it's powered by a Helio octa-core 2.5GHz CPU, there's 4GB of memory, 64GB of on-board storage and a microSD slot. That 5.5″ screen is, I'll admit, not full HD (it's "only" 1280×720) but there's a whacking 93% screen-to-body ratio which results in it being called a "bezel-less phone".
WiFi, Bluetooth, a trick rear 16 and 8 megapixel camera setup is here plus there's a 5 megapixel selfie shooter. It even manages to pack in a fingerprint sensor and a 3,380mAh battery.
The price? Well, was your guess anywhere near £133.71 ?
That's good value, and that's all you'll be paying for this good-looking phone
Mike emailed me. He's just bought one, and he tells us…
You need to reach out to Doogee to review one of their Doogee Mix phones.
I've tried fella, I really have. No response yet, but I'll keep mailing them.
This phone is fantastic, unlocked on banggood.com. The customs details label it as a £26 music player so no import duty, people should stop buying from networks at £60+ per month for a £600 Samsung, they should be getting £21 for 20GB SIM-only deals from EE and buying Chinese phones like this.
I hear you buddy. I do. Indeed, if you fish around you can get cheaper SIM-only deals. This mega-thread at HotUKDeals is usually my go-to place. 8GB for £12 per month is just one of the highlights.
Has anyone else out there got one of these Doogee MIX 5.5 devices? We'd love to hear from you?
Here it is in action…
Oh, and just in case you're wondering, Mike tells me that …
For info, I have no affiliation with Doogee, EE, or Banggood, I'm just a happy customer who thinks that too many people in the UK are buying their phones on highly priced two year network contracts when they should be buying the hardware from cheaper Chinese suppliers and squeezing the best SIM-only deals from UK networks.