OK, let me set out my stall first. This, the Smart E8, isn't going to be faster than the likes of the new Samsung Galaxy S8 or the HTC U11. Likewise, it's not going to have as much on-board memory or storage. But… but.. it's not over £600. It's just £49.
Not too long ago, £49 would've got you nothing. Heck. £49 is what some people pay for an iPhone cover. Here you get an entire 4G phone.
Yes, it's "only" got a 5″ 854 x 480 pixel screen and "only" a 5 megapixel camera around the back but.. let me just say again.. It's £49 when you get it on a Voda "Big Value" bundle.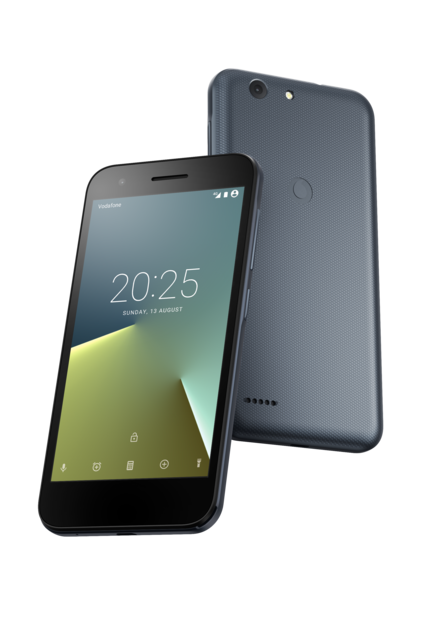 Available in slate blue on Pay As You Go, you get 1GB of data for 30 days if you go for the £10 Big Value Bundle right now. It weighs in at 169g and is 9.1mm thick.
It's powered by a Snapdragon 210 quad-core 1.1GHz CPU with Android 7.1 (Nougat) and has 1GB RAM plus 8GB of storage on-board which you can add to with the microSD card. That rear 5 megapixel camera has a flash and there's a 2 megapixel front cam too.
It also comes with the usual WiFi, GPS, Bluetooth and a 2200 mAh battery. Head here for the product details or direct to Vodafone to get one.