Perhaps not the most obvious connection, but new phones are new phones right?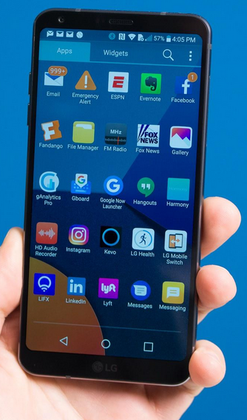 It has been rumoured for a few weeks that a 'mini' LG G6 is in the works, I put this in inverted commas because the device is hardly 'mini': it is thought to have a rather regularly sized 5.4″ screen! The new device, known as the Q6, has the following specs:
1.4GHz octa-core Qualcomm 430 processor
3GB Ram
13MP rear camera
In other words, the screen is marginally smaller than the G6 while the specifications are very much mid-range.  If the photo above is anything to go by though, it'll have the same profile as the G6, with the same 18:9 aspect ratio and a screen to body ratio of 80%.  LG have sent out an invitation to a device on 11 July, so we should know more soon.
In other news, and to the surprise of probably everyone, it appears that Microsoft is working on a new device.  According to a journalist familiar with Microsoft a new 'mobile-like' handset is 'floating around corporate offices'.  Quite what this means is anybody's guess but what it apparently is not is the long fabled Surface Phone.  The same journalist says that the device is being developed by the team behind Hololens, the VR bit of Microsoft, and that it is being aimed at the 'premium' end of the market.  Too little too late me wonders?