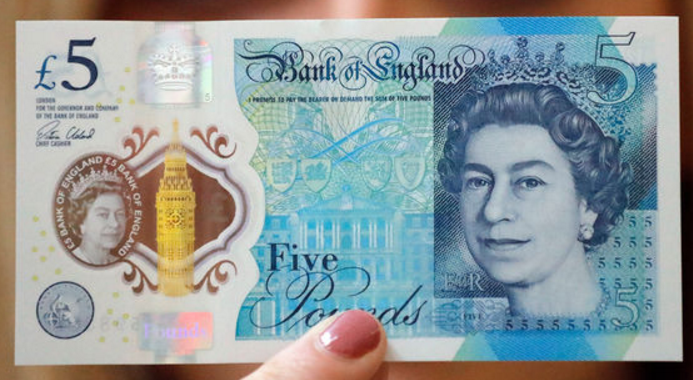 Imagine you've got a £5 note in your pocket and this is ALL you have for a mobile plan.
Let's say that you've got an old phone out of a cupboard, or you've inherited one, or you have a child that just wants to be able to talk / browse / text and you've got them a phone from eBay or one of those trade-in / exchange shops…
…but you only want to spend £5 per month running the thing. That's about 17p every day. That won't get you much.. right?
Well, you might be surprised.
This article came about after a friend asked what he could get for a £5 monthly budget after passing his iPhone to his daughter for her first mobile. She's at high school and she uses social media, the Facetime plus WhatsApp and the like. Not being able to use the phone in class, the main use would be when the home WiFi isn't available – out with her mates or on the school bus. We reckoned around 1GB of data per month would be needed, possibly a bit more just to be on the safe side.
Tesco Mobile have been in touch today with an offer that sounded pretty reasonable. Their network runs atop the O2 one, and you can get a pay as you go 1GB data plan for just £5. It's thanks to their Rocket Packs, and right now the £10 Rocket Pack is half price for three months, meaning that you get that 1GB data (and 500 minutes plus 5000 texts) for £5 until September 3rd. If you're an existing customer then you just need to text DISCOUNT10 to 28948 to get the deal. It'll reoccur so it doesn't "feel" like a pay as you go offering.
Hmm.. just a three months discount though. We must be able to do better, surely?
Here's some highlights from my searches..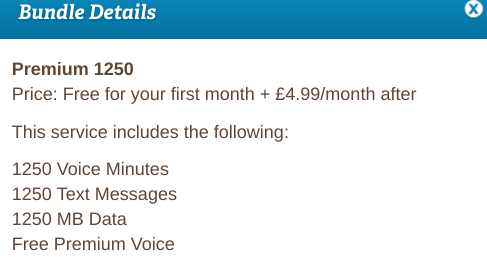 – FreedomPop (operating on Three UK) have 1.25GB data, 1250 mins and 1250 texts on their SIM-only plan. All for just £4.99 per month
– PlusNet (Operating on EE) have 1GB data, 250 minutes and 500 texts for £5 per month. UPDATE! It's now 1000 minutes, 1000 texts and 1.5 GB! Click this link for this deal.
– iD Mobile (operating on Three UK) seem to offer the best deal we've found. Again it's £5 each month but you get 1.5GB of 4G data, 250 minutes of talk time and 5000 texts. This is a limited-time offer, so you have to be quick.
We did find that, if you're prepared to notch up to £7-£8 you can get 3GB of data on some offers but, likewise, we also found that you could also get a pretty substantial monthly allowance for even LESS than £5. How's about this then?


– The Peoples Operator (using Three UK) will give you 1GB of monthly data, 1000 minutes of talk, 1000 texts and 10% of your bill goes to good causes. Not only that, but this will only cost you £3.99 per month!
Do let me know if you've found a good offer. We did find a number of offers for those who've got TV or home broadband with certain companies (Sky, Virgin, EE etc) and likewise we also found a LOT more deals for £5 or less, but none had quite as much data as the ones we've featured above. That said, I'd be happy to be proved wrong, so do give me a shout!