A little story for you. It's about eBay. At times, I really hate using it. My old phone, an LG G4, was recently sold on eBay and I've had some "issues" with the transaction.
This has happened in the past, and I'm sure there's some of you out there that have problems too.
Previously I've had non-payment, I've had people contacting eBay because something apparently hasn't arrived (this happens a lot) and I've had things I've sent apparently turn up "damaged".
This time, though, it was an actual phone. I don't often sell phones but, heck, I was going on that charity bike ride and needed to get some money in to have my bike serviced ahead of the trip.


So, I thought I'd covered all the bases, especially after the lessons I'd learned on eBay in the past. There's a fair amount of unscrupulous buyers knocking around, so I'd protected myself as much as possible. The phone would ONLY be sent via Recorded (tracked) Delivery and I wouldn't be accepting returns. It would also be sold unlocked.
It sold, quickly. I got £120 for it. I used some of the money to service my bike (it cost nearly £120 to get it ready for the trip), then bought an unlock code, packaged it up, posted it off, then off I went to cycle up to Edinburgh.
Job done.
The buyer sent me an email asking for delivery times and whether the phone would be "fully unlocked". I said yes, it's been unlocked (I put another SIM in to be sure after typing in the code) and that it should be with him the next day. He replied with a comment which I didn't really take much notice of at first, but it's just bubbled back into my head and is driving me to type all of this out. He said that he wanted to check that the phone was ..


I dismissed that, because in all my years I've never heard of a phone re-locking itself, even after a firmware upgrade… it wouldn't do that, would it? Perhaps… perhaps if the upgrade was from EE (my old provider), maybe .. ? I was beginning to doubt myself.
Then a few days later I had another email with a very tiny amount of information. It was annoying because I couldn't decipher what was happening. First I got an email saying, "The phone doesn't work, can you help" and then, after pushing for (ANY) more information I managed to get "It's not working, can't make calls".
This went on for a few hours. Bear in mind that I was in and out of youth hostels and snacking at the side of roads during my ride, so it ended up being one-line responses and one-line questions. The information was bitty and it was hard to choose the right way to approach things. A bit like trying to select the best gem slots in the bar that evening.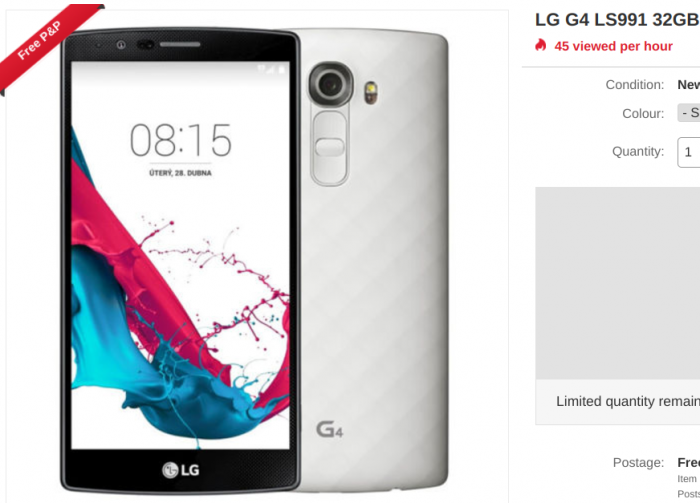 Anyway, I digress. After a LOT of this I eventually found out that the phone didn't seem to be getting any signal when a SIM from another network was put in.
This didn't make sense. I'd tested the phone with a Vodafone SIM after unlocking it, so how had the phone suddenly started doing this? I pushed to find out which network he was using, but I foolishly mentioned a few emails previously that I'd tested the unlocked EE phone with a Vodafone SIM.
"I'm using O2", came the response, "you've not tested it with an O2 SIM so I want my money back".
Then, a return request came via eBay, locking my PayPal account and freezing any cash I had during the ride. None of this made sense, so I pushed for a picture or some evidence. In the end it arrived, but it was just a shot of the top-right of the screen showing "no signal". That didn't really reveal anything.
This was getting nuts. I'd spent money sending the phone Registered Post, I'd spent more getting an unlock code, I couldn't return his cash for several days because I was half-way to Edinburgh.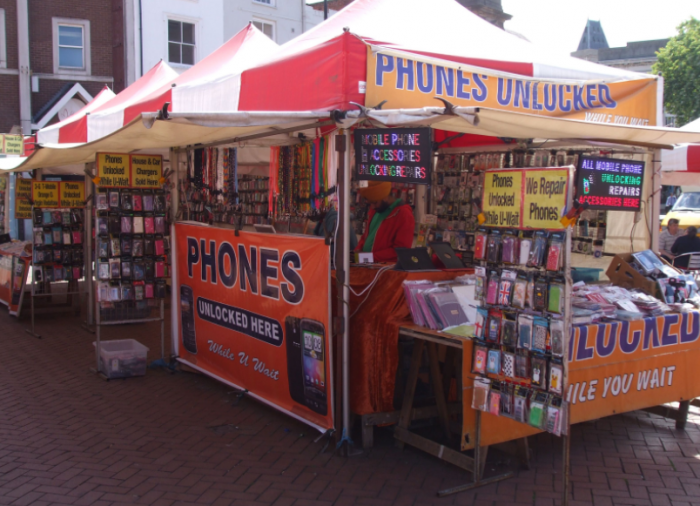 Then, an email….
"I've taken it to a shop and the guy says he can properly unlock it for £50"
This was taking the biscuit. The cost of an unlock code on the LG G4 was nowhere near £50. £5 maybe, but not £50. I asked him exactly what work the "guy" was going to do, but the question wasn't answered properly, "he says £50 and it won't re-lock itself again".
Re-lock? What was he going on about? None of this made sense, but the countdown timer was ticking on the eBay "Return case" and I had to either accept a full refund, have it returned and check it, or just pay the £50 and accept that I'd basically made hardly anything on selling this phone.
I had until July 1st to sort it out, and I knew that eBay would probably find in his favour because I couldn't "prove" that it had been tested on O2 once unlocked. This was all mental, and I was by this time in Edinburgh without cash.
So I caved. I asked him to cancel the case so that it would unlock my PayPal account, and I sent him the £60.
Deep down, I think I've been had. He's got the phone for £70 and I've been left with yet another terrible eBay experience. Next time I'll just trade it in.