1MORE has been described as China's equivalent to Beats, which is a big claim but we are always happy to try out new earbuds to go with our mobile phones here at Coolsmartphone HQ. The new earbuds work on a triple driver system which is split into two balanced armatures and a separate dynamic driver. In theory, these earbuds can deliver a wide range of sound straight into your eardrums.
1MORE may not as yet be a well-known audio brand in the UK, but it has sold more than 10 million earphones in China and has expanded globally into X countries including the highly competitive U.S market. Winner of numerous awards including the "Best of Award" for home theatre review and 2016 winner of the Richard Beers Innovation Award, the Triple Driver In-Ear headphones have been expertly tuned by Grammy Award winning sound engineer Luca Bignardi to deliver a precise representation of a listener's favourite music. 1MORE are no slouches but I expect the UK will be a hard market to crack.
Back to the earbuds, they have an extended frequency range up to 40,000 Hz to reproduce high-resolution audio – frequencies in this range add "transients" which should be the same as listening to a live concert. I look forward to testing this feature out with my live Iron Maiden collection :-). The earbuds are comprised of a lightweight aluminium body with an interior enamelled copper wrapped around Kevlar cable, so should handle been shoved in a pocket with ease.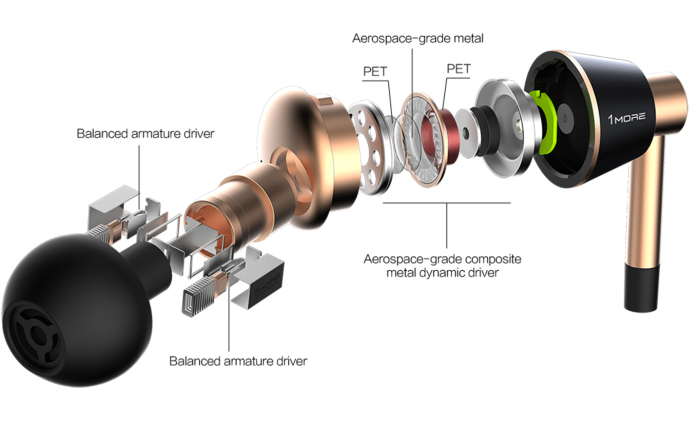 TECHNICAL DETAILS
Frequency Range: 20-40,000 Hz
Plug: 3.5 mm Gold Plated
Colour: Black With Brushed Gold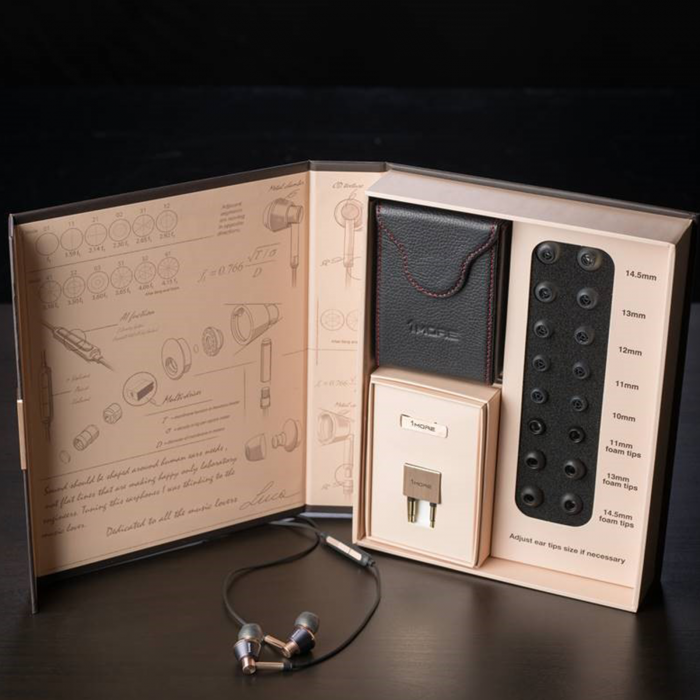 CONTENTS
In-ear triple driver headphones
6 sets of silicone ear tip sizes
3 sets of foam ear tip sizes
Magnetic clasping travelling case
Attractive storage case
Quality dual prong airline adapter
Matching shirt clip
The earbuds are £99.99, and can be found at 1MORE's website.