How to Unlock Samsung Galaxy S8
If you've got one of these sexy new handsets then you'll have probably gone with a contract deal that has tied you to one network. Some people, though, don't necessarily want to use the Galaxy S8 on the network they purchased it from, even with the monthly cost. I know a few people who have actually upgraded to one, with the full intention of continuing to use their existing phone.
Why?
Well, they're a lot of money, and it's a quick way to make a buck. You get the brand new phone and, although you're still effectively paying for the thing with your monthly contract, you can sell it online and get yourself a quick splodge of cash.
Thing is, if you've got a phone this way it'll probably be locked. If you choose to switch to another phone or sell the S8, you'll need to unlock it.
At this point a lot of people will resort to "that guy on the market" but, perhaps must trustworthy and safer, it's worth checking the online alternatives.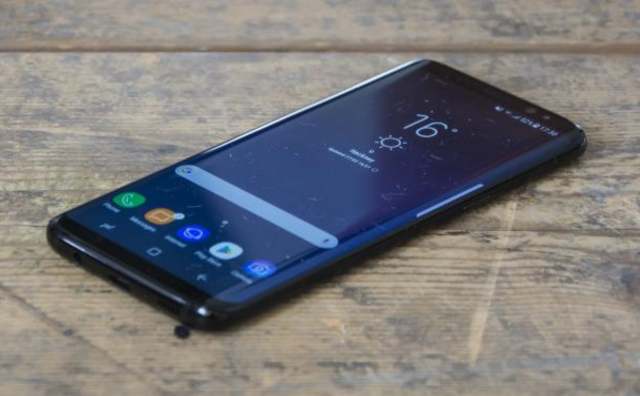 You can now easily unlock Samsung Galaxy S8 in just a few clicks from the comfort of your sofa. This despite the fact that the S8 is an all-new handset which has only just appeared on the shelves. Here we're talking about a straight network unlock, which frees the phone from the network provider you purchased it from. It won't damage the phone, it won't alter the bootloader or the firmware, and it's pretty easy to do.
First, find yourself an unlock code provider. There's quite a few online and within places like eBay, so you need to tread a bit carefully here. I've recently recommended UnlockScope.com and UnlockUnit.com to friends after checking them out on Trustpilot. They didn't have any issues, despite them being non-technically minded.
You'll need a few details, most notably the IMEI code of the phone. This is easy to get – just power up the phone and dial *#06#. Write down the code and also make a note of the network you're currently locked to. Oh, and you'll also need a valid email address to receive the order details.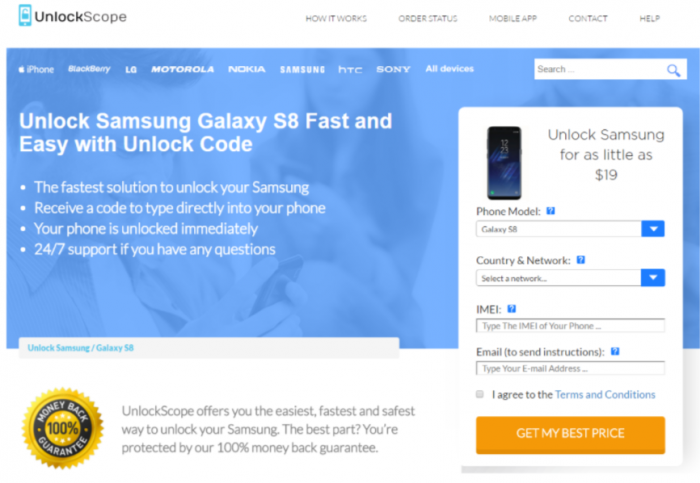 Once you've done that (whether it be online or via the UnlockScope app on this or another phone) you simply use the emailed instructions to unlock Samsung Galaxy S8.
After completion, you can then test it by putting in a SIM card from a different network and check that you can make calls.
Yes, it's as easy as that.