OK. I've caved. The PR people for DOOGEE have mailed me each and every single day for months now. The daily updates range from orchestrated "leaks" and "rumours", so it's difficult to know when an actual handset has been announced because I'm buried in their mails.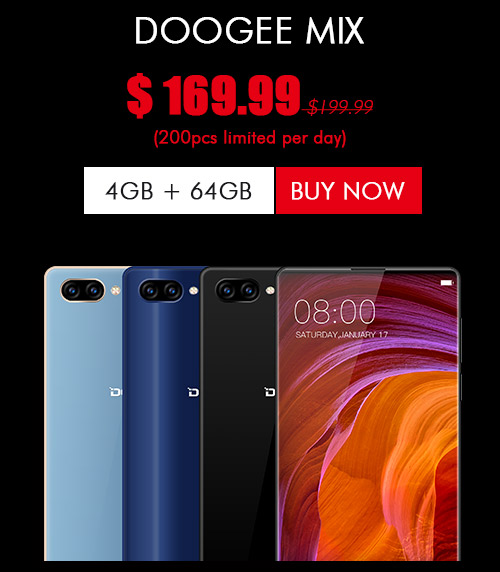 Today though, I actually looked in a bit more detail and they have a new handset – the DOOGEE MIX. It's not quite on sale as yet, but they're offering it on "pre-sale" with Banggood for $169.99 (£131.70) for the 4GB version and $179.99 (£139.45) for the 6GB model.
The specs? Well, it looks good. The name alone gives you more than a clue about the handset they're trying to ape. Remember the Xiaomi Mi MIX I got my hands on during Mobile World Congress ? Yeah. That one. Sure, the Xiaomi model has a bigger screen, but it's a lot more expensive too.
To be fair, the official unboxing shows that the DOOGEE MIX still has a bezel, despite the computer-generated images we've been sent…
Specs include Android 7, a 16 and 8 megapixel camera arrangement, a 5.5″ Super AMOLED screen, 64GB of on-board storage and a 2.5GHz octa-core Helio P25 CPU.
Head to the Banggood product pages for more information.