Our very own Matteo had some hands-on time with the Honor 8 Pro and he was so impressed that he ended up ordering one for himself. That's saying something.
So now, following all the specs and details plus our bulging gallery of Honor 8 Pro pictures, we've got news on availability.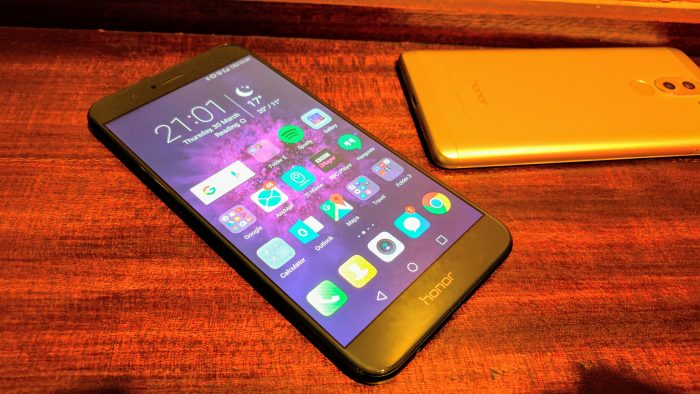 Available in sleek Navy Blue, it's £474.99. For your money you're getting a very, very nice 5.7″ 2560 x 1440 Quad HD screen at 515 ppi plus a Kirin 960 octa-core CPU which has 4x 2.4 GHz and 4x 1.8 GHz. Not only that but you get a massive 6GB of RAM, 64GB of storage, a microSD slot, two 12 megapixel shooters on the rear and Android 7 (Nougat) powering the show. If you get it from the Huawei store (vMall) you'll get yourself a free tripod in the deal too.
Other specs include NFC, fingerprint sensor, an 8 megapixel front shooter, a 4000mAh battery and it's just 6.97mm thick – that's thinner than the Huawei P10 I looked at this morning, which is 7mm thick and already pretty thin.
The device should also be available on Amazon UK but orders there go live on Monday, so head back to vMall for now. If you buy from there then they'll also give you store vouchers for your old device, making your new Honor 8 Pro even cheaper.
Full sales begin Monday 24th April.