Today I've been using the LG G6. Matteo has already taken a look at the handset up close but I wanted to bring you a full review. Before all that, here's a look at that camera and how it compares to the Huawei P10 that I've got with me.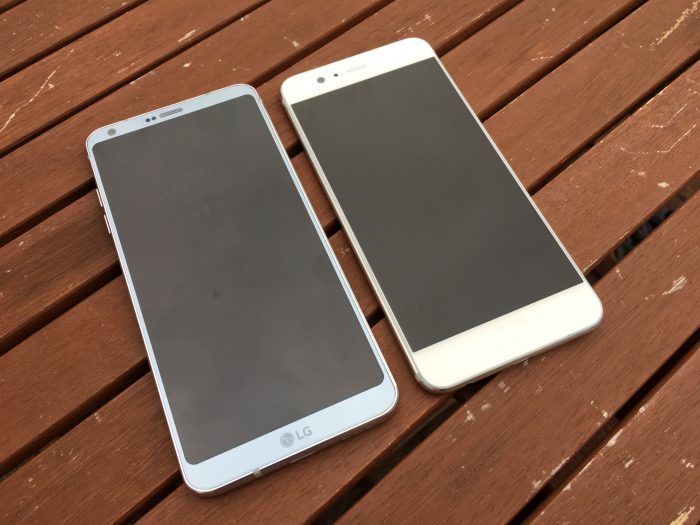 The dual-lens setup is back but, this time, the resolution of both lenses is the same. This means that, when you zoom out and hit the limits of the normal camera, it'll switch to the wide-angle lens and you won't notice any jitter or resolution change. It's all very smooth.
First of all, I wanted to compare it to the Huawei P10. If I'm honest I was a little shocked when I put the two phones together. Yes, the LG G6 has got that new 5.7″ 18:9 ratio screen and it looks gorgeous. Yes, the height and width of the phone is broadly similar (148.9 x 71.9 on the LG G6 compared to 145.3 x 69.3 on the P10) but the extra 0.9mm of thickness really is noticeable.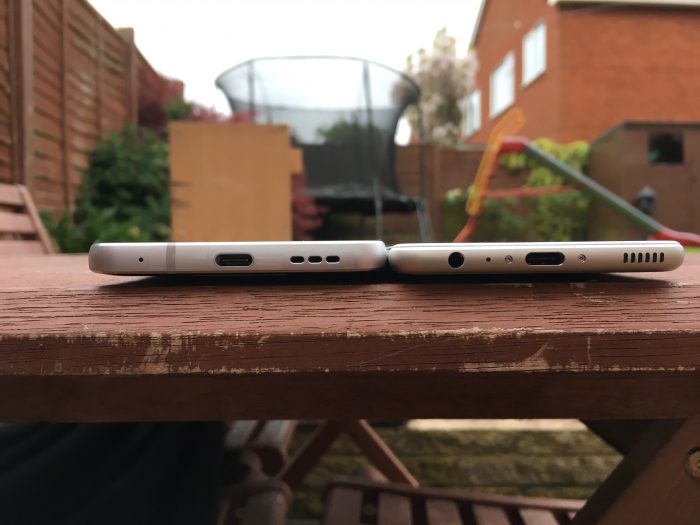 The P10, which has a dual camera setup too (a 20 megapixel and 12 megapixel) also has the "Portait" mode which I'm loving so much. It has f/2.2, OIS. Meanwhile, the LG G6 has a dual 13 megapixel arrangement (dual matrix 1/3.06") which has a f/1.8 lens and a wide-angle 125° f/2.4 lens.
So, let's take a look at the difference then. First, in a shop and a wide-angle shot of some CD's…
Now outside and we'll see how things compare when taking shots in natural light…
Notice on these shots that the LG G6 wide-angle lens is noticeably .. err… wider than the P10? Here's a couple more..
Although I was in exactly the same place, the P10 shot looks much closer.
Now let's have a look at some example shots on the LG G6 with some vibrant colours in the fruit section of a local supermarket…
The camera itself is easy enough to use and also has a "Popout" mode which puts both lenses together. You can choose fisheye, vignette and lens blur. I don't think I'd use the mode myself, even though you can play around with the way that it takes shots.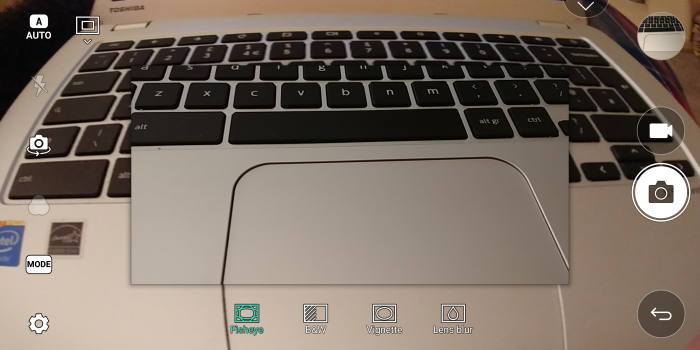 In the settings there's a "Cheese shutter" which will let you snap a photo when you say a trigger word. Add to that the tracking focus, steady recording, HDR mode, panorama, slow-mo, 360 panorama, time lapse and a food mode plus you can switch to manual mode.
Oh, and if you want there's a stack of filters so you can add some special effects to your shots.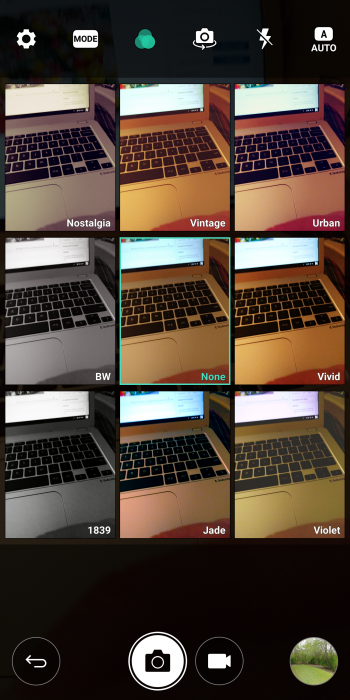 A separate app on the LG G6 is where you need to go if you want to use that new ratio screen. It has all that camera stuff we've just played with but the shots you snap will immediately appear on the other half of the screen. It's called "Square Camera" because, well, the camera preview image is square.
We'll have a lot more on the LG G6 shortly but we'd love to know what you think on the LG G6 photos. I've got to be honest, I'm still siding with the Huawei P10 because of the shots it's taken in the last few days – some of them were just utterly stunning.