Remember the Leophile Eel headphones we reviewed? I love the things. Bluetooth headphones that actually work. They're comfortable, waterproof and stay in your ears properly. The sound isn't bad either. I still wear them daily. Here's me wearing them at the beach this morning..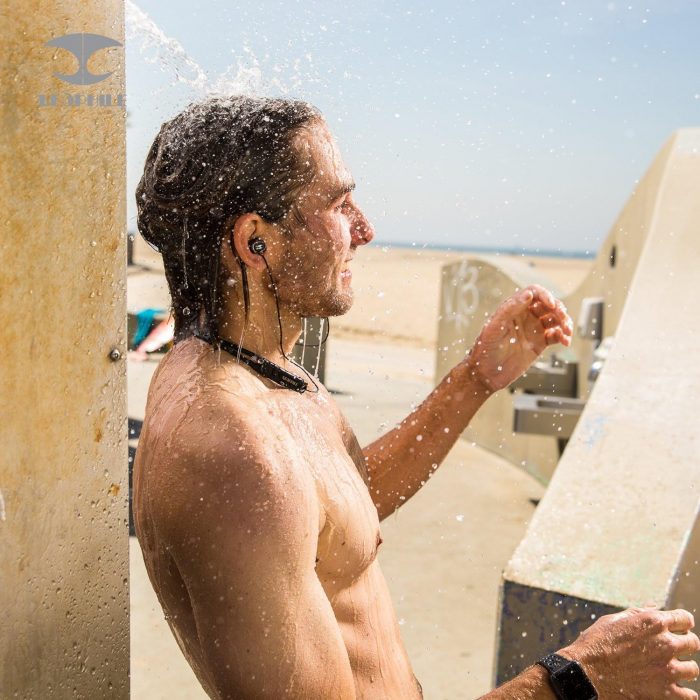 Yes, that was a good bit of surfing. However, the only let down was the fact that you could only buy them from Amazon USA for $49.99 and I didn't have an Amazon UK link. However, I promised I'd keep you posted on when it did appear in the UK, so here it is – the Amazon UK link for these headphones. They're currently £42.99, which is a tad expensive but they really good.
The people at Leophile tell me that their next shipments will include a little bag to put the headphones in too. Either way, I'm still using them during my daily…err… surfing excursions and I they sit well on the back of your neck with great battery life.
Product link – Amazon UK