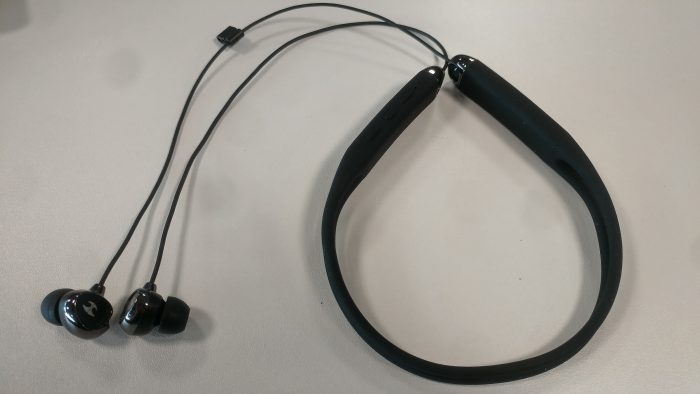 The thing with Bluetooth headphones, usually, is that the battery life isn't all that great. People want a light in-ear heaphone but they also don't want a hefty battery hanging off their head. Here, that's solved as the battery equipment is stored in a neckband. This slips around the back of your neck and doesn't feel heavy or cumbersome, then out of the front you've got two headphones on short wires which go into your ears.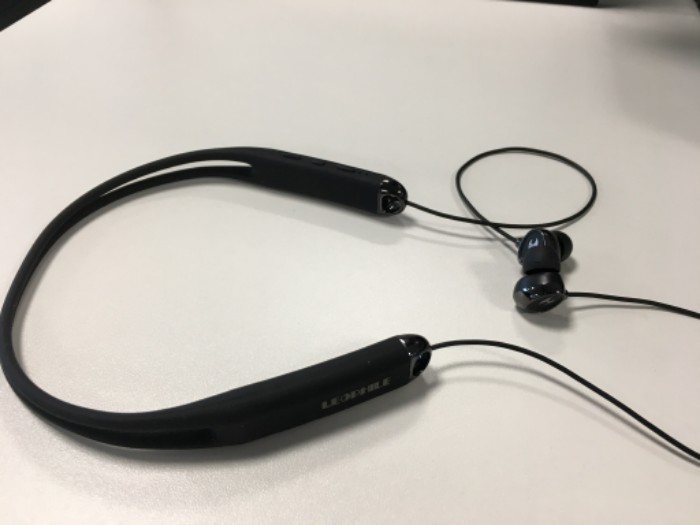 So, whilst this is wireless, it's not exactly .. ermm.. wireless.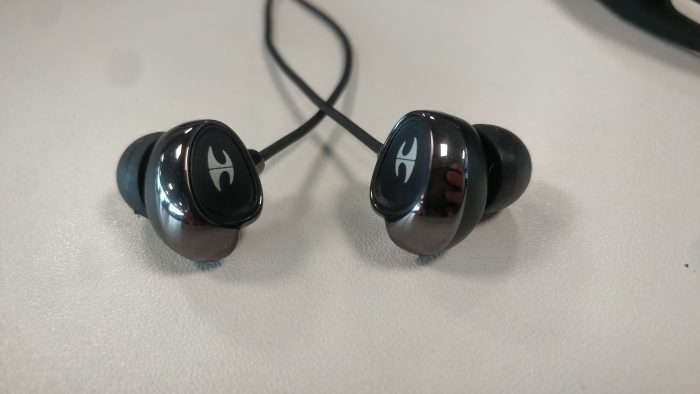 Yes, confusing I know, but what they mean is that there's no wire from your phone to these headphones. It's only from the neckband to your ears, and that's not a big problem.
These are being sold as being "life proof" and are both water and sweat resistant. They tell me that you can "take them in the shower" and go "wakeboarding". I instead chose to wear them to the gym, where they worked incredibly well despite me sweating as much as that time my wife went for a "really big shopping spree". They're definitely loud and, although there isn't a massive abundance of bass, when you crank it up a bit, you can definitely hear the lower end more than a little.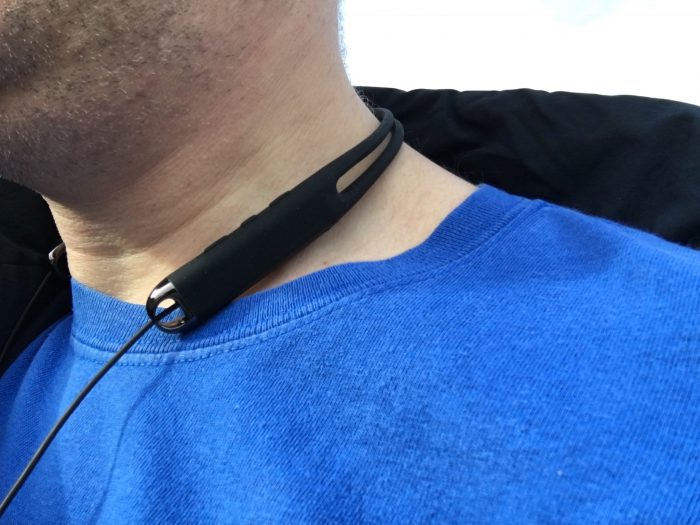 Now, I've worn these for a few days now and what I will say is that you hardly notice they're on. You'll also be pretty amazed by the battery life – I fully charged these and they ran for about 10 hours straight. The earphones themselves sit comfortably in your ears.

Compared to enclosed headphones there isn't the same level of bass, but the lower rumblings and deeper tones do come through to a degree, which I was quite glad of. I was also quite surprised that I was still wearing them after driving home from work – they literally don't feel like you're wearing them.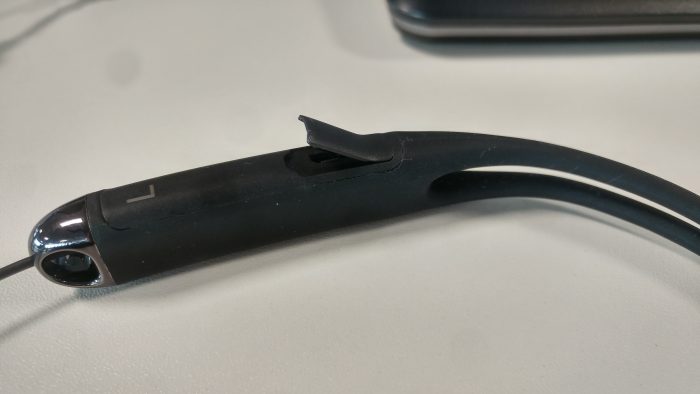 To begin with, you'll need to charge them. That's done via a microUSB port which sits under a flap on the left side. This is made from pretty firm and reliable rubber / silicone. Above there's the power button and volume / track control buttons which are easy to locate when they're on your neck. The device will talk to you to tell you whether it's running low on battery, powering on or off and whether a Bluetooth connection has been made successfully. Tap once to increase or decrease the volume – they do get quite loud too, and the volume enhances the bass response as you go (in my opinion).
You can just make out the rubberised buttons below and, near to the polished end sections, there's a microphone and a small LED so you know when it's charged or the battery is running low..
They're IP67 water and sweat-proof, so they're ideal for the gym, which is where I've tested these for the last week. I could even take them in the gym with me after, even if my phone couldn't come along too. A small clip up-front can be coupled to give an extra secure fit if you're doing some particularly strenuous sporting activity, although I didn't really need it during my testing.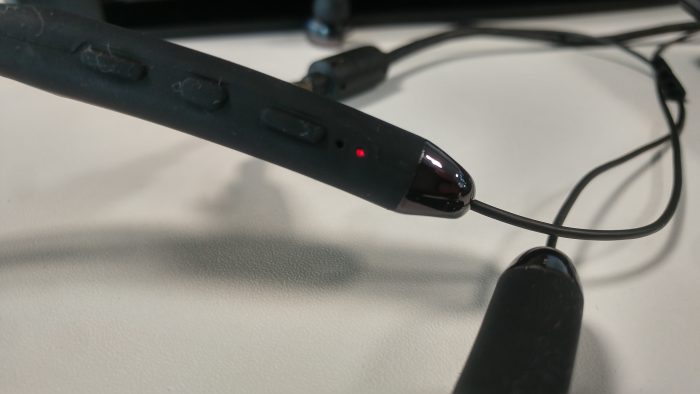 I also found that they were great for hands-free calls in the car. I stashed them in my pocket, where they got a bit squashed, but they still sprang back out easily.
To be honest, the sheer fact that I've worn these on the drive to work, in the gym, in the shower and at work says volumes to me. They're lightweight, comfortable and the sound is decent. Very decent. I don't worry about battery life and they just …. perform.
You can purchase these in the USA for $49.99 on Amazon. I've not got a UK Amazon listing right now but you can head to Leophile.com and I'll keep you posted when a UK / European vendor is available, because I really do like these. Easy to pair, easy to use, long-lasting and a great build quality.
Leophile Eel Wireless Neckband Headphones Review
Build quality - 92%
Sound - 85%
Battery life - 91%
These are well-made and resist my daily punishment extremely well. They have a long battery life and very solid audio. Definitely recommended from me.