You remember when we were just a smartphone site, right? Now we're getting asked to review lots of gadgets and this time it's this, a set of remote control sockets.
Why would you want these? Well, there's a number of reasons really. First of all, they're just £26.99 from Amazon, and that's really cheap for not one, not two, but five of these things. They're really well made too, and support up to 10A at 2400W. Enough for my microwave.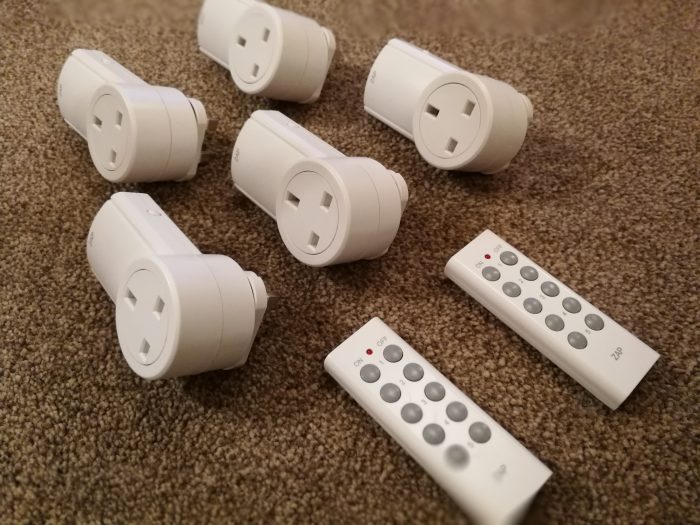 The setup is ridiculously easy. Out of the box they're all pre-programmed and you'll see a series of numbers on the back with a "1", "2", "3", "4" or a "5" at the end. This correlates with a corresponding on or off button on the remote control in the box. You actually get two of those, but if you can't find them then you can always switch the sockets on or off manually by pressing the button on the side.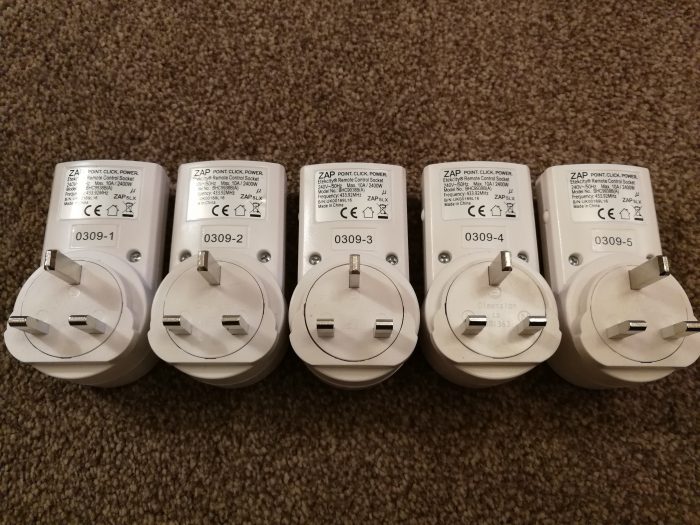 Good so far then. Simple, really simple to get going. I've just put socket number one in and, if I press the "on" button next to the number 1 on the remote, the appliance I plugged in will come on. Put a lamp into each one of these around your house and you can flick lights on and off easily. No more faffing around with switches or having to walk around the house, bend down and find those fiddly little switches on lamp stands. Ideal for the elderly or those with reduced mobility.
Here's a look at them in operation..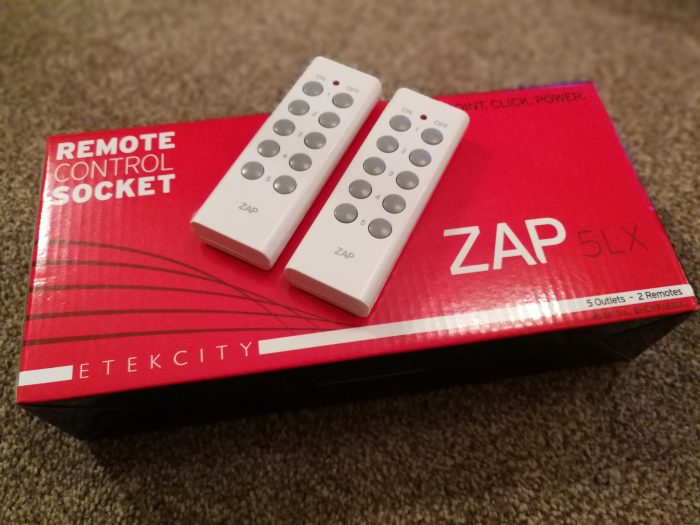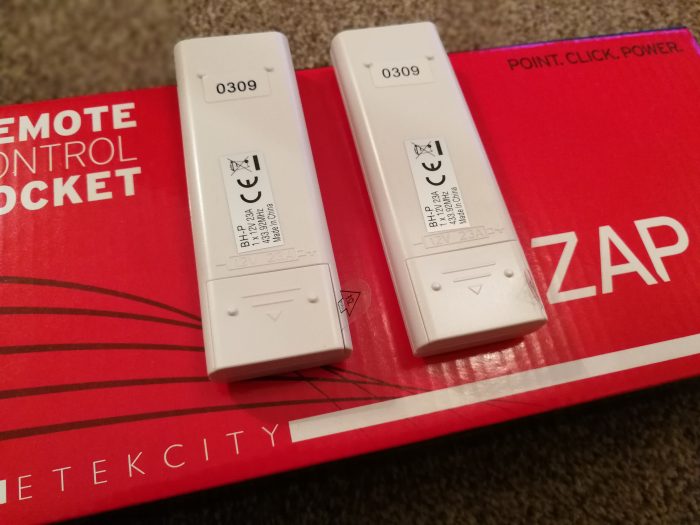 However, you can do more. You can program the outlets. Sure, they're setup for immediate use and you can use them as I've described. However, you can press and hold the programming button and then press the desired on / off button on the remote. This means that my first socket can be set to work on button number 1, and then I can set my second socket to work on button number 1 too. This means I can get two sockets turning on from one button click.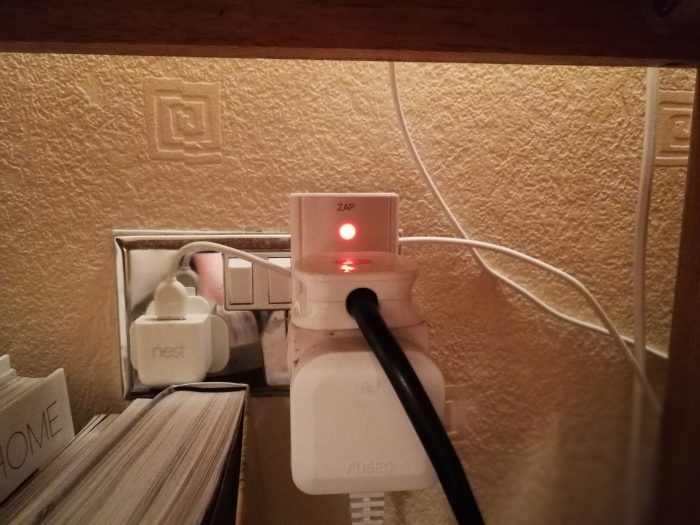 Do that with another socket, and another, and another, and you can have an entire room or every lamp in your home turning on and off at the same time.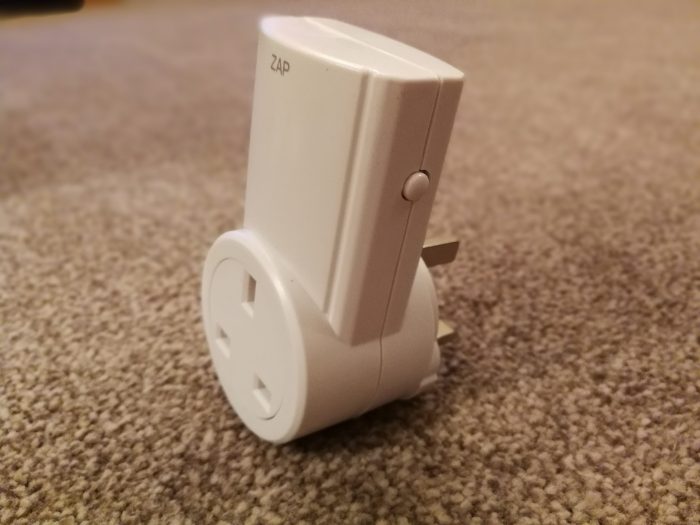 This is a great way to eliminate the stand-by power waste from devices like set-top boxes, TVs and PVRs. It's also a great way to control your home lighting, and – even though there's no smartphone integration – it's easy to use and works up to 30 metres away thanks to a strong RF signal via the remotes, which have 12V batteries in that'll last quite some time. These Zap 5LX sockets, which also have a small red LED on them so that you know when they're on, are also very well made and sturdy enough to take high wattage devices too.
All in all, for £26.99 from Amazon, these are highly recommended.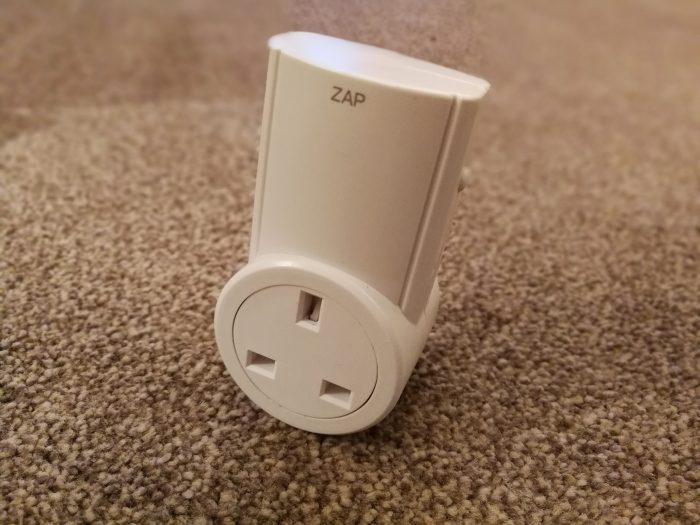 Etekcity Remote Control Electrical Sockets Review
Range - 89%
Ease of use - 97%
Build quality - 95%
Value for money - 97%
These do exactly what they say on the box and work through ceilings and walls. Ideal.