Let's be honest. If you're buying an Android phone then, if you're careful and don't install much, you're probably not going to be bothered by viruses or other nasties. However, looking at my son's phone, he's definitely not careful, and when I'm rushing to find an app to solve a problem, neither am I. There's a stack of apps and pop-ups on his phone now. It's like going back to the days when I worked on an IT Helpdesk and the secretary would ask me to check her "slow browser". I'd open it up and be bombarded with "browser add-ons", "search helpers" and pop-ups a-plenty. It was a mess, and it slowed down the PC.
Now that's just what's happening with a lot of Android phones. Even new phones, like the Alcatel POP4 we looked at today, come equipped with apps to remove junk and temporary files. So that's why I'm now looking at the AVG App for Android. Last time I glanced at it (which is probably many years ago on a PC), it was "just" a virus protection app. Now on Android it'll protect you against those dodgy text messages, scamware, spyware and malware too.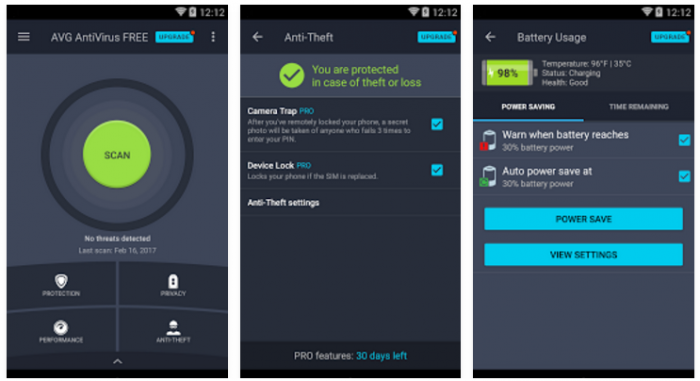 Oh, and it's free. Free is good. I like free.
But wait, there's much more. Not only does it protect you from viruses by scanning files and apps, but it also monitors and optimizes your battery, it'll kill tasks that are slowing your phone. This is a big plus for my son, who tends to have a dozen or so apps running at once. With this app it'll optimize the battery life and the storage usage.
Additional features include the ability to lock sensitive applications and you can hide private photos in an encrypted vault, so if you do lose your phone or send it for repair, you know that nobody is peeking around at your personal stuff.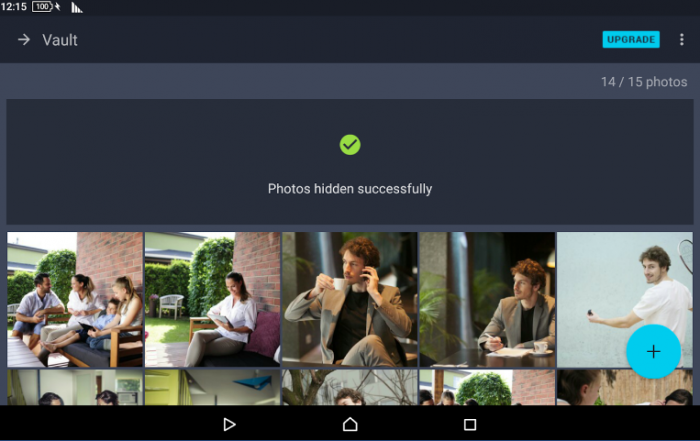 Over 100 million people have installed AVG mobile antivirus apps , and this one will also help to combat WiFi hotspots with encryption issues or weak passwords. Also, if you lost your phone, it'll locate your handset with Google Maps. It also lets you wipe your contacts, your text messages, photos, browser history, calendar and even format your storage card. You can have the phone ring even on silent mode, you can remotely lock it and you get a 30-day trial on their "Camera Trap" system, which discreetly emails you a photo from the front camera when someone enters an incorrect password three times. Who knew it could do all that eh? Not me.