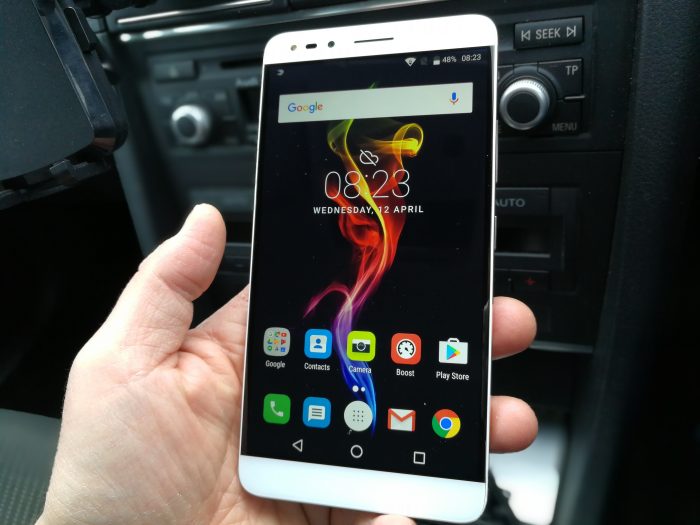 I'll be brutally honest. I mean brutal. I wasn't expecting much from this. If you go out and try and buy one then you might struggle a little. The 5″ version is available on Carphone Warehouse and at Tesco for less than £100. This, though, is the 6″ screen model. To get it you'll need to head to Amazon, where it's available from one seller for £199.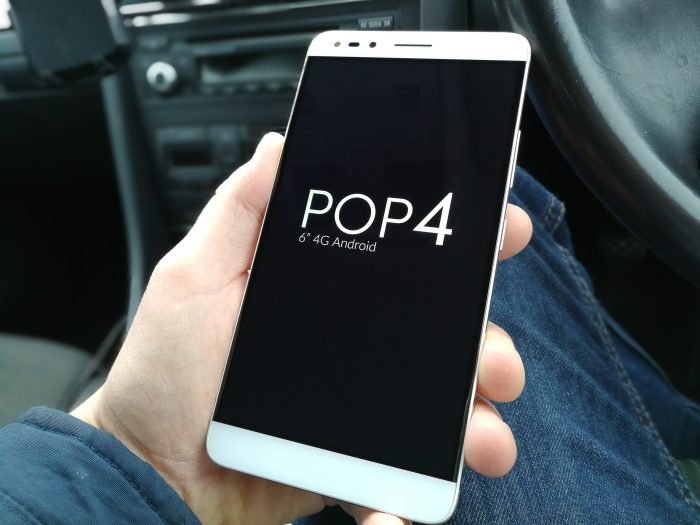 Immediately out of the box that screen hits both sides of the frame, and it makes the phone 160.9 x 81.5 x 7.95 mm. The screen is 1080 x 1920 pixels at 367 ppi and, although large, it doesn't feel overly cumbersome even with that 6″ screen. When the screen does come on, there is a slight border, but still it's a pretty impressive and fairly lightweight device.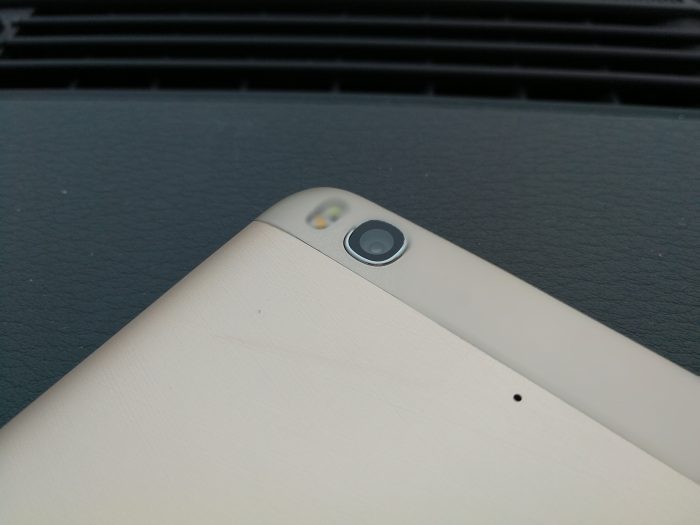 During setup, although there's an element of Alcatel tweaking, it's a fairly stock Android 6.0 experience which isn't overly spoiled by bloatware.
Around back there's a 13 megapixel camera which works pretty well and comes with geo tagging, zoom and a flash. I've taken a few quick snaps to show off the camera but I'll be putting more online very soon.
There's a 5 megapixel shooter up front and it's all powered by an octa-core 1.8GHz MediaTek Helio P10 MT6755 CPU which bounces along without missing a beat.
Inside you'll get 16GB of storage with 11GB usable, but you can whack a microSD card in if you wish to boost it. There's 2GB of RAM and a 3500 mAh battery. It'll do WiFi, tethering, Bluetooth 4.2 and 4G.
For input you can use the pre-installed SwiftKey keyboard and it'll support gestures so you can double-tap the screen to wake it, turn it over to mute and so on. This also supports the "Turbo Download" system which ties the mobile network and your WiFi together for additional speed. It has an eye care system to protect your eyes from "blue light", plus there's a flip cover mode, scheduled power on / off and you can adjust bass, treble and volume with the "MaxxAudio" system to get your headphones banging..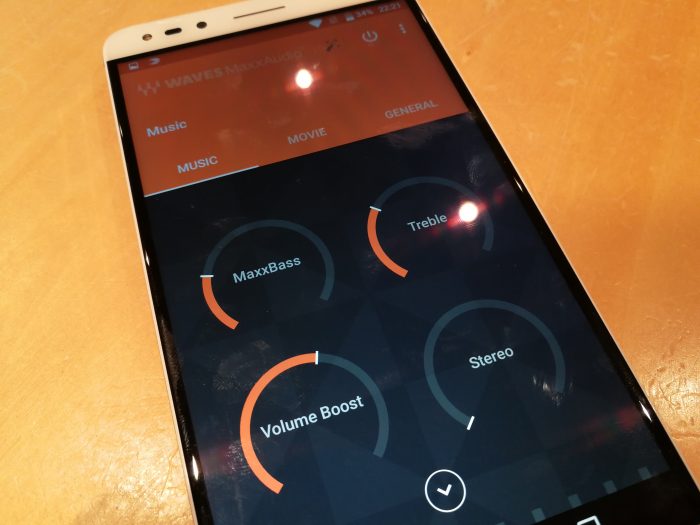 Other than that, it's your usual Android apps, and they open nicely – especially folders on the main screen. These will "unfold" before your eyes. Nice little touch that. Twitter, YouTube and the entire Google App suite are installed (Photos, Hangouts, Play Movies, Play Music, Drive, Maps, Keep and so on). There's also an FM radio, sound recorder, Facebook, a File Manager and a Weather app.

The closest Alcatel gets to prodding their nose in is the Onetouch Cloud, which gives you online backup store. There's also a side-loading app store by OneTouch which is simply called "Apps". This will recommend certain apps to you and download them via APK, even though Google Play is probably the preferred choice for many.
There's also a smart cleaner for keeping your Android handset running as quickly as it can.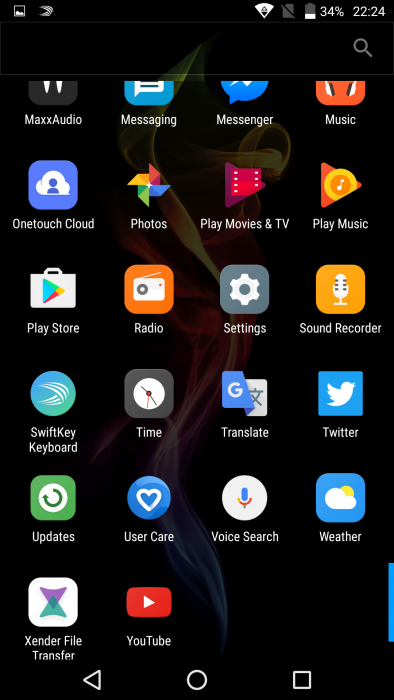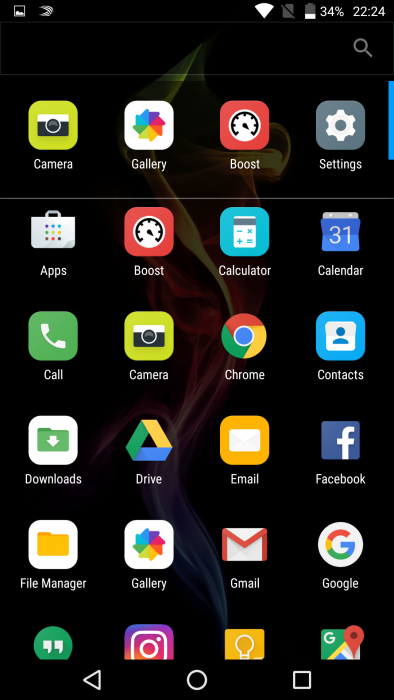 This being an Android device, it'll connect via Google and pull all your​ contacts and appointments in, keeping your data sync'd with Chrome, Drive, Google Fit and so on. You can also set up a POP3 account if you wish.
CAMERA
The camera performs relatively well, although sometimes I did find that I had to held it stock-still for some images. There's an auto mode, HDR, panoramic, manual, scanner and a beauty mode with the full 13 megapixel resolution available in 4:3. There's not a great deal of extra camera trickery.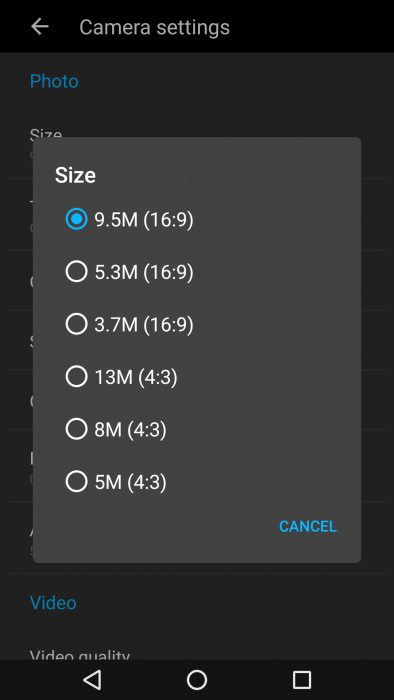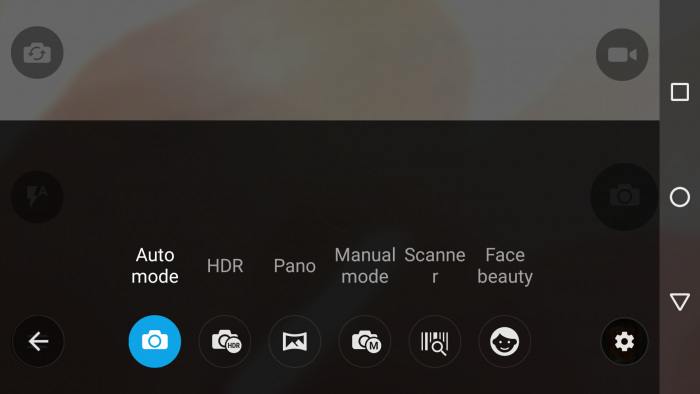 Here's a few shots as an example..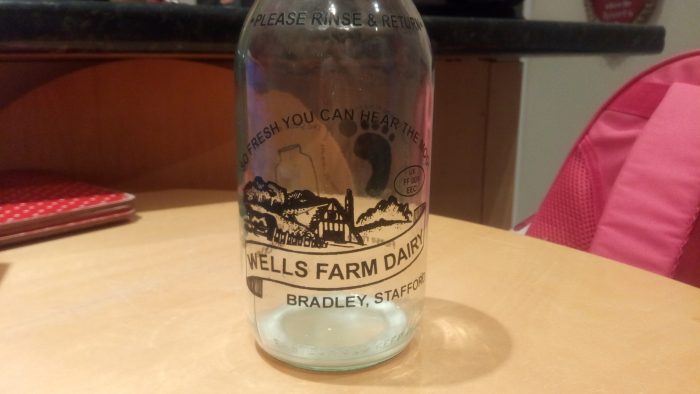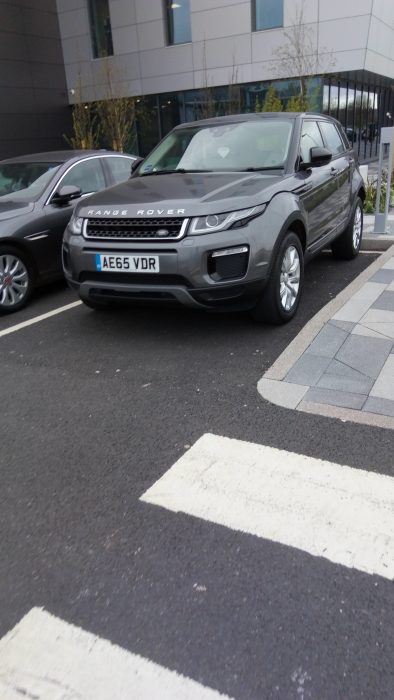 OVERALL
My opinion on Alcatel kit hasn't always been great. Many years ago at MWC I vividly remember going into the Alcatel "tent" in Barcelona and almost collapsing after being guided through 5 different variations of around 30 phones. Each one seemed to creak a bit, but this thing, when I place it next to the Huawei P10, stands up rather well. The rear and the sides are definitely pretty nice to look at but they are a little plasticy. The front panel though is as polished and well designed as the Huawei, even if the edges of the screen aren't quite as rounded.
The 6″ screen sits pretty well in the hand, although a one-handed operation may be a stretch (of the fingers) too far. All in all, for £199 I wouldn't be moaning too much. If you're after a large-screened smartphone (let's not call them phablets any more, shall we?) for not-much money, you can't go too far wrong with this one. Sure, the camera could be a touch better (it struggled with dark / light contrast) and the MaxxAudio technology didn't really make a huge difference to the audio when you were using the external speaker. But, for a big screen (and a pretty good resolution one at that) and a nippy OS experience which is relatively unspoiled, I've got to say that I was pretty impressed.
Watch out for these budget handsets, they're getting better and better by the day.
Alcatel POP 4 6" Review
Build quality - 87%
Hardware - 88%
Value for money - 92%
Available for really not-that-much money, you're getting a lot for your money. A decent-ish camera, a great 6" screen, nice build quality and a powerful CPU.