There's just over an hour to go until we see the actual, real, official shots of the new Samsung Galaxy S8. However, up and down the land there's marketing material rolling out and, thanks to some lovely leakers, we can tell you a few things based on the images we're getting.
First, there won't just be the Samsung Galaxy S8, oh no. There'll be a bigger S8+ too. It'll have a 6.2″ 1440×2960 pixel screen and an octa-core Snapdragon 835 CPU.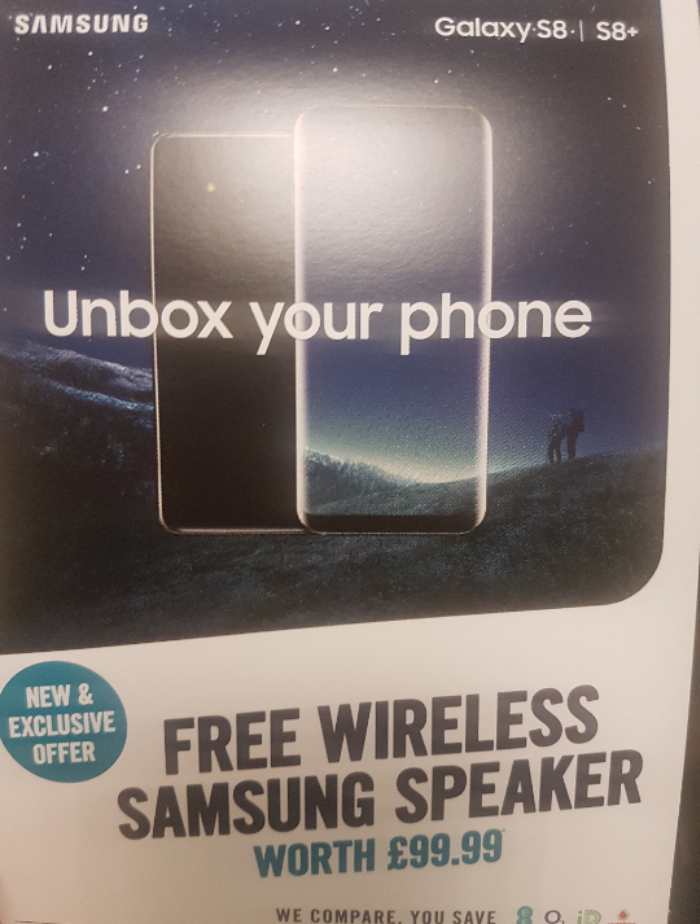 Not only that, but if you buy either with Carphone Warehouse, they'll give you a free Samsung Wireless speaker worth £99.99!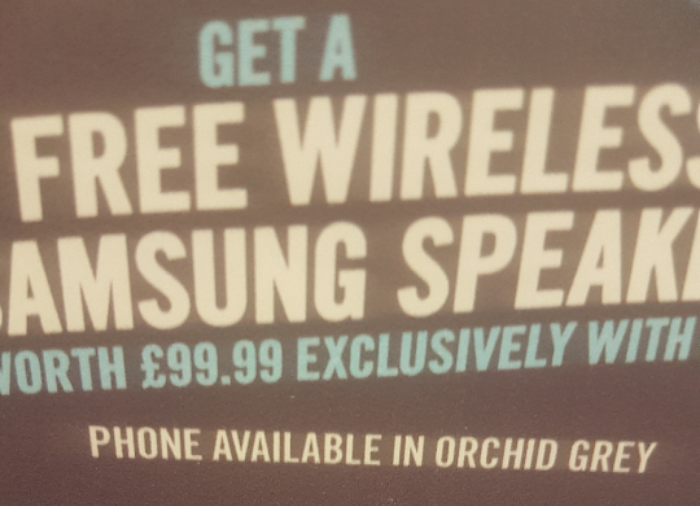 More as we get it on this, but if you've seen anything do let me know.