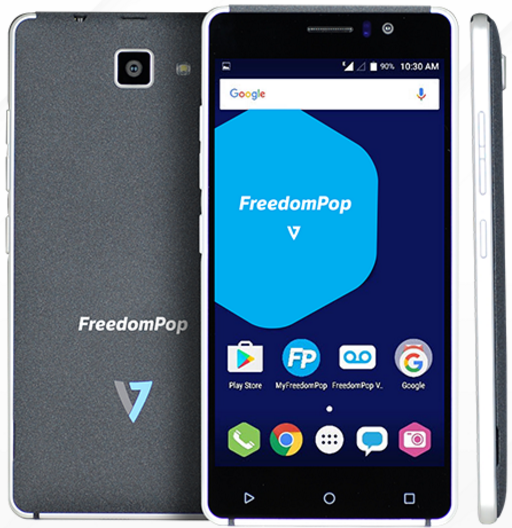 That sold quickly didn't it? They've only just sent us the press release (below) and, by the time I click on the link, there's none left!
Well, for £59 for an Android phone with a completely free mobile service, I guess it would sell rather well wouldn't it eh?
Oh and get this, the phone isn't totally rubbish at this price either. It's got a 5″ IPS screen, 13 megapixel rear camera, 5 megapixel front camera and is powered by a Snapdragon 210 quad-core CPU running at 1.1GHz. Inside there's Android 6.0 Marshmallow, 16GB of storage and a microSD card slot so that you can put even more space in. It's dual-SIM too, so you can put your standard SIM in along with the FreedomPop SIM card.
Sadly though, it's now sold out and the product link now takes you across to a £99.99 deal on a Galaxy S4 instead.
FreedomPop runs on the Three network and gives you a selection of minutes, texts and data for absolutely nothing every month. Head to FreedomPop.com for more information on their plans and offerings.