Just the other day we took a look at the rather massive Doogee Y6 Max. Imagine one of those old cheap tablet devices but with less bezel and a better resolution screen. Now imagine it costing about the same amount as one of those cheap tablets but it's a phone. It's a phone.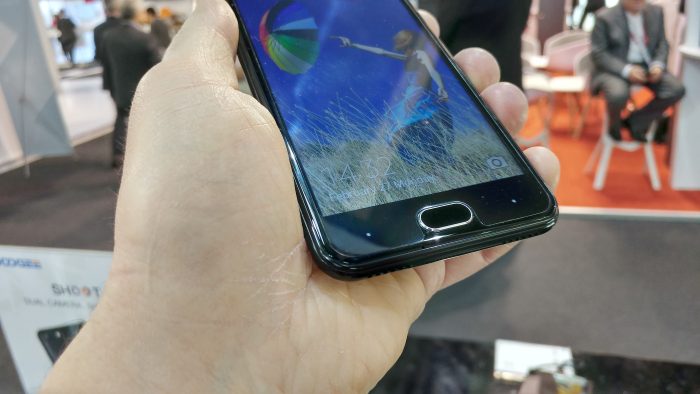 So this, this is the Doogee Shoot 2. The ladies from the Doogee stand were.. well, they read the site. They seemed to be fans. Honestly, I felt like a pop star or something. It got a little awkward. I didn't know what to do at some points. The conversation kinda got a bit personal, so I'll just stick to the specs on this one. It's got a 5″ HD screen up front. Not full HD though, it's 720 x 1280 px. The CPU is a Mediatek MT6580A quad-core 1.3GHz CPU, but could possibly be 1.5GHz as the specs on the stand and the brochure were slightly different. It's powered by Android 7.0 Nougat and there's a couple of versions, one with 1GB RAM and 8GB storage and another with 2GB RAM and 16GB storage.

The big thing about this is the dual rear 5 megapixel cameras. These also have a flash and the two parallel lenses combine to create the final photo. Up front there's a 5 megapixel camera too and it's all powered by a 3360mAh battery.

Now yes, I know what you're thinking. "Dude, those are pretty basic specs. 1GB RAM? Pfff…" Well yes, you'd be right, but here's the kicker. you can get the 1GB RAM / 8GB storage version for just £59.05. LESS THAN £60 for a smartphone!
Yowser.