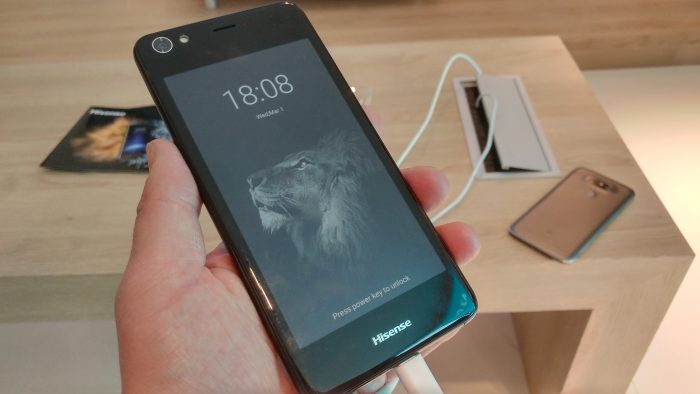 Remember the YotaPhone 2 we reviewed? You can go out and buy one of those for hardly any money at all and you get two screens – a normal colour one up front and an e-ink screen around the back. Here in Barcelona, just a short while after announcing it at CES, Hisense are showing off their new A2. Up front is a 5.5″ AMOLED full HD screen and, around back a 5.2″ e-ink screen which can do clever things like showing cute animals when you're trying to take a photo of a small child or a baby.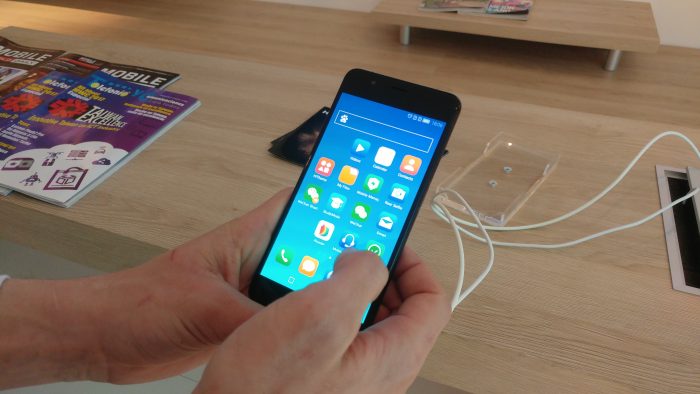 The e-ink screen can show everything that the normal AMOLED screen can, but in monochrome. It's ideal for reading, ideal for use in direct sunlight and has a wide viewing angle. It also uses less battery. There's also a "dual mode" control which let's you use the ink screen to simulate a mouse and control the main screen or you can have it in a "gesture mode" and control the back or home functions. It was shown to us here as a remote control for your TV too.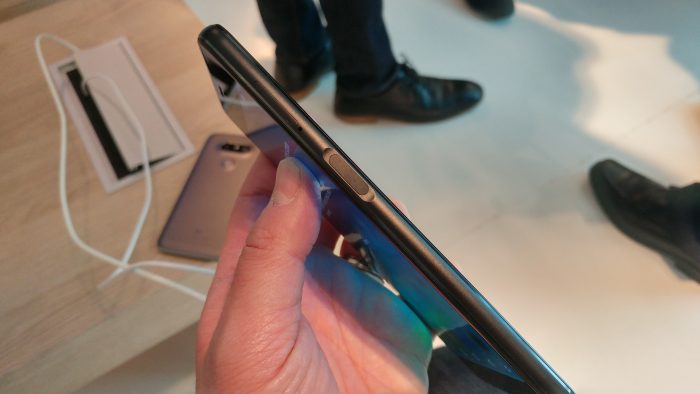 Specs include a side-mounted fingerprint sensor which seemed to double as a power button (and was recessed so a little awkward to press), a 16 megapixel rear camera (with f2.0 aperture) and a 5 megapixel front shooter. A 3090 mAh battery is built-in and has "Hisense Quick Charge". It runs Android 6.0 Marshmallow and comes with 4GB RAM, 64GB storage on-board and space for a microSD card.
Powered by an MSM8937 octa-core 1.4GHz CPU, there's 4G Cat4 connectivity, WIFI, Bluetooth 4.2, FM radio and GPS. You can also answer calls on either side of the phone and the handset will show the screen appropriately depending on which way round you're holding the thing.
Here's a look at it..
Again, there's absolutely nothing on their website about this phone but we're expecting it to cost $435.