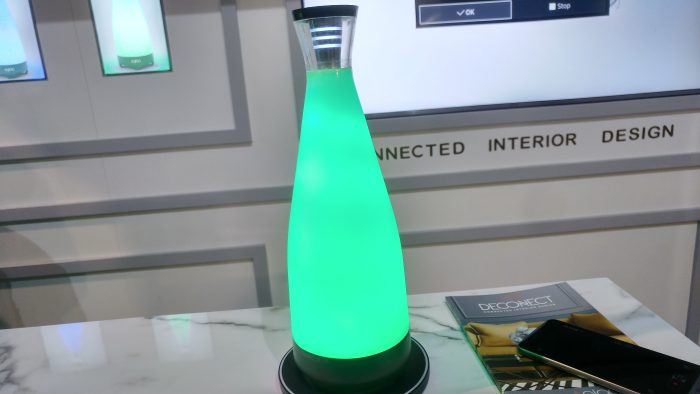 No! Don't make me leave Barcelona! It's warm and sunny here!
OK so this one isn't a smartphone, but it is a rather cool charging unit. You can charge it up and then unscrew the bottom to reveal charging points for your devices. Inside, depending on the model, there's a battery (10,000mAh on the "Mini", 20,000mAh on the "Regular" we have here and a 40,000mAh one on the "Grande") to charge your gadgets. It makes the device a wireless charging cradle and soothing LED light.
To charge the big battery inside the Gloo, just pop it on the base station, as shown in the video below..
Unscrew the bottom section to reveal USB ports and retractable cables to tidily charge up to 4 devices simultaneously thanks to the 2.4A outlets. An upcoming Gloo app will also let you control the lighting environment and, up top, there's an optional 360 degree camera for "sharing moments to social media". Deconnect are envisaging having this in the centre of a table to share full 360 degree views across Twitter and Facebook 360.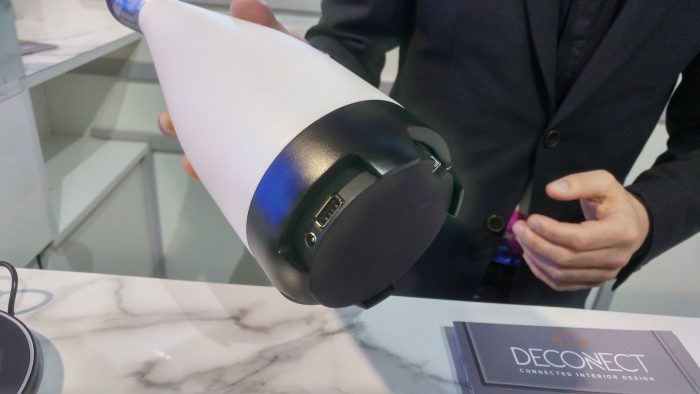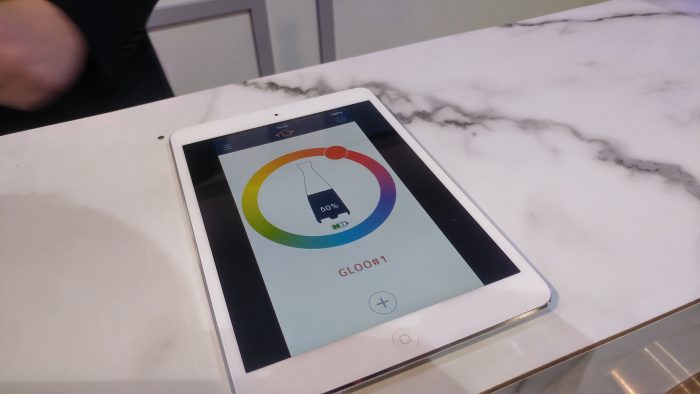 The company is also targeting restaurants and cafes, and there's the potential to have them on tables to charge customer handsets or to see just how many tables are free in each restaurant.
This isn't actually available to buy just yet, but you can register your interest on Deconnect.com.