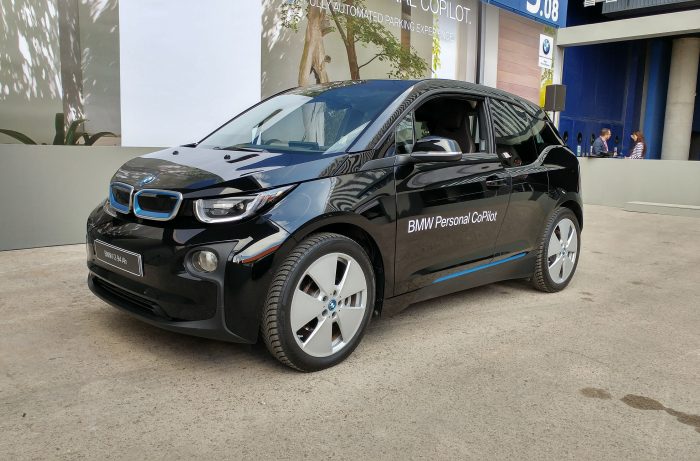 Taking part for the first time here in Barcelona is BMW. They're showing off their driverless car experience outside between Halls 3 and 5. Despite people walking around the demonstration area and a lot of other obstacles, the remote control parking worked brilliantly on these little electric powered vehicles.
The BMW i3 94 Ah models on show here should let you drive up to 300 km (186 miles) but in every day operation BMW say that 200 km is achievable (around 124 miles).
With most garages designed and built years ago when cars were much smaller, we've probably stopped using them. BMW have realised that – if if you do try and park your car in the garage – getting in and out of the door can be a problem. So instead, the car parks itself by moving forward into, or reversing out of, your garage or a tight parking space. Just push the appropriate button on the BMW key to activate system once you're stood outside the vehicle.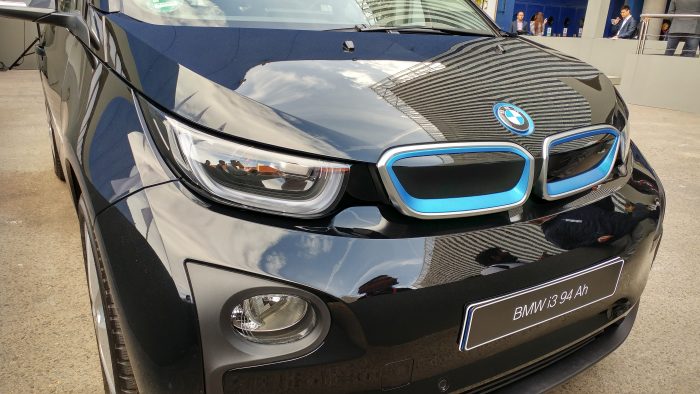 Here's a video of the system in action..
BMW have also announced a research project called "Vehicular CrowdCell" which builds on a previous project called "Vehicular Small Cell" which offered an optimized mobile femtocell for better reception inside vehicles. The new CrowdCell system enhances the capacity and coverage of mobile radio networks, making the cars effective "radio relays". In the not-too-distant future we could see BMWs acting as signal boosters, activated on demand in order to increase bandwidth or add additional network coverage.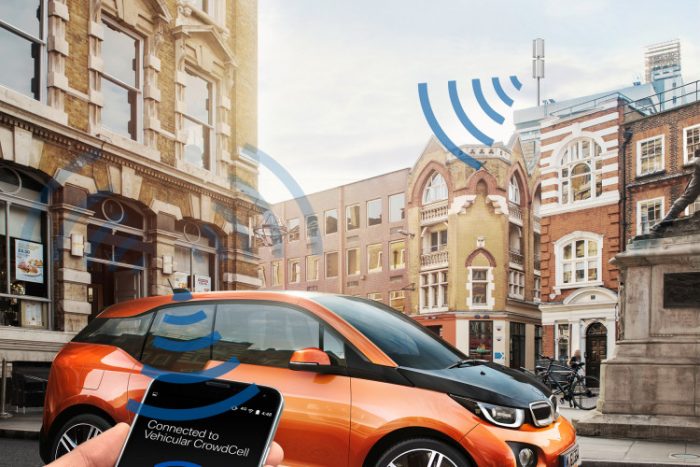 Dr. Peter Fertl, project manager at BMW, tells us..
The "Vehicular Small Cell" will optimize in-vehicle connectivity of mobile devices for our customers. At the same time, the integration into a network of "Vehicular CrowdCells" will enable the ubiquitous and seamless availability of high-quality mobile radio connections outside the vehicle as well.